Elopement Packages in Asheville and Surrounding Areas of NC
Are you thinking about eloping in North Carolina? Are you looking for elopement packages in NC? Make it easy on yourself and let us do all the work! Legacy and Legend offers the unique and stress-free experience of providing all-inclusive elopement packages!
Read our blog here to see what is is included in your all-inclusive elopement package with Legacy & Legend Co!
1. Elopement Planning and Coordination
At Legacy and Legend, we want to make sure you are stress-free during the planning process. At our consultation, you share your vision with me then we will map out all the details for you. First, we will figure out where is the location for your dream wedding.
Do you want to get married in a wedding venue? Or do you want to elope in the Great Smoky Mountains? Or do you want to elope at an Airbnb with an amazing mountain overlook view? There are so many gorgeous locations for eloping in North Carolina and we love helping you find the perfect one. After you have decided on a date, contact me and our team will take care of the rest.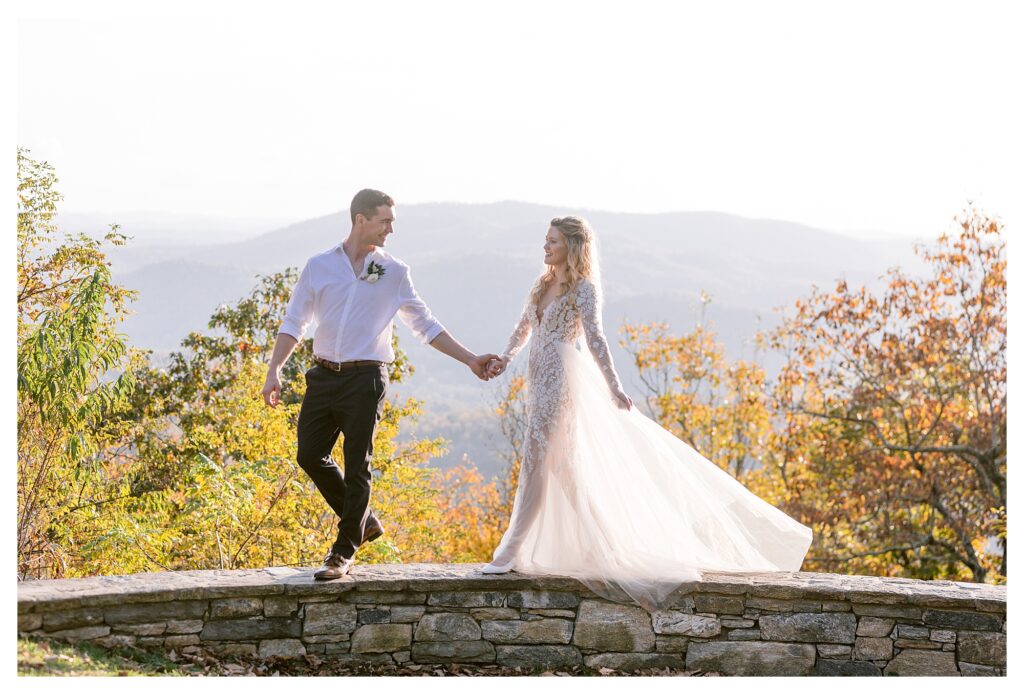 2. Officiant
We offer officiants who are registered in North Carolina in our bundle package. The officiant will file all the paperwork for you so you can be legally married!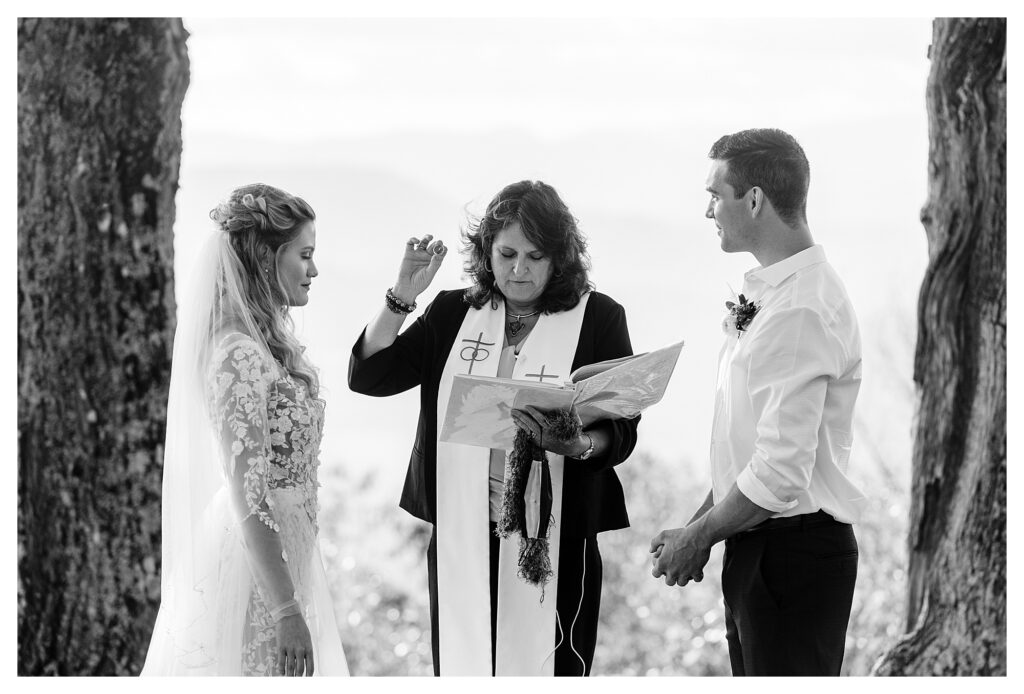 3. Photography
At Legacy and Legend, we offer photography services for your elopement. We have four photographers on our team: Kathy, Jesse, Jen and Jenny. Since we have four photographers available, we have a flexible schedule that will work for you! We also offer a back up rain date without any extra cost. We are willing to work with you on and we are flexible on moving the date forward, or back a day depending on the weather.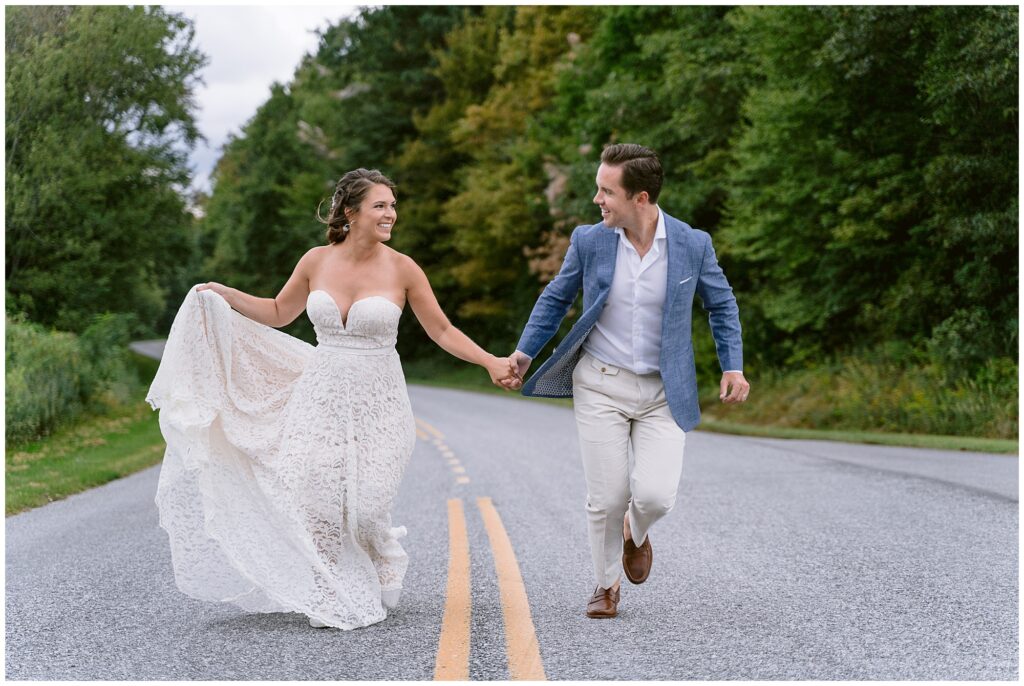 4. Videography
Your elopement video includes 5-8 minutes of a highlight video and a drone footage. This video is included in the cost of your elopement, as long as the weather and local laws permit it! Having a videographer for your elopement is optional if it's not something you want to do!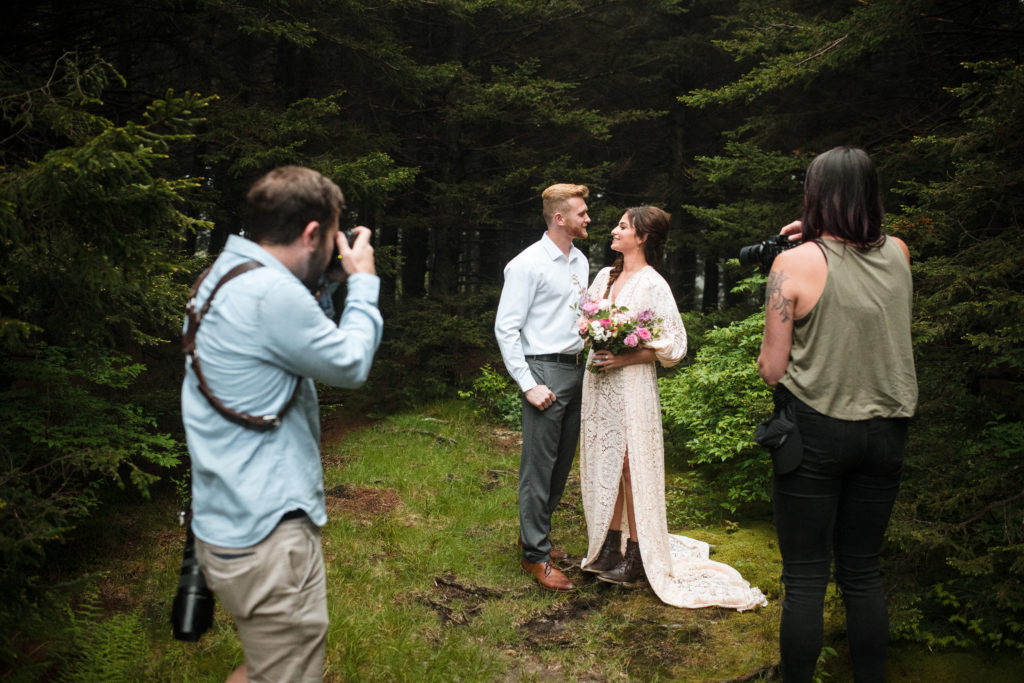 5. Flowers
We provide a gorgeous bridal bouquet from a local florist with all of our elopement packages. You will get to choose the colors and style that you like! Upgrades are available.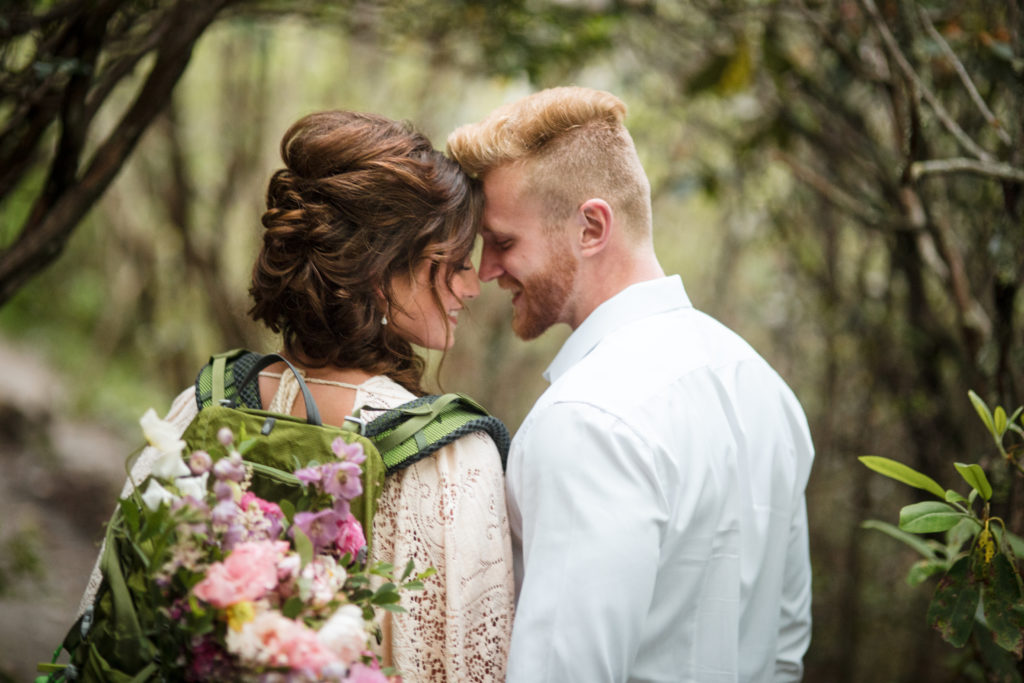 6. Entrance permit
Sometimes in the North Carolina mountains or when you are looking for a venue, there may be additional permits required to have your elopement. We provide all the assistance you need with getting your permit and ensuring your day goes smoothly!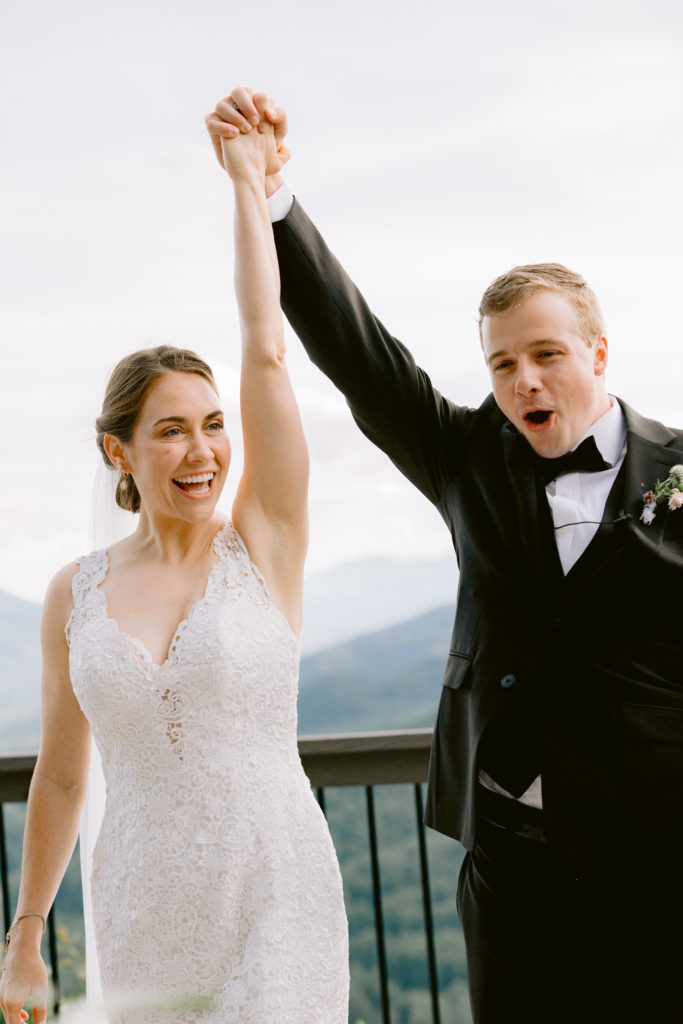 The starting price is at $1850 for 2 hours, and it includes everything mentioned above. It's an amazing offer for anyone interested in eloping in North Carolina, and it takes the stress off of planning your own elopement, finding vendors, and finding the perfect spot to say "I do!"
Common FAQs for your all-inclusive elopement packages
1. What is an elopement?
This is usually the first question people ask. How do you define elopement? The definition of elopement has shifted so much nowadays. Based on the dictionary, it means two people running away. But there is a new definition in the past 10 years. An elopement is a small intimate wedding. Eloping is seen to be more personal and meaningful just between you two or with close family members.
2. Who are you? Why do I need to hire you?
The truth is there are so many photographers, but not every photographer is good fit for you and your needs. At Legacy and Legend, we specialize in small weddings and elopements. We have a great team a few of them are Kathy, (owner and photographer), Jesse (Photographer), Jenny (Photographer), Brian (Officiant) and Megan (Officiant & Second Photographer). All of our team members love the outdoors and getting to adventure with their couples, so no matter you want a waterfall or mountain view, we know the best spots.
3. What is the benefit to eloping?
A traditional wedding can cost you over $20,000 according to the data from Cost of Wedding.com. If you want to cut most of your budget on catering/venue and have a small and stress-free wedding, eloping is your best option. You can get everything (Yes, everything) in one package from Legacy & Legend. All you need to do is to find a location and date to get married, our team will take care of everything.
4. I want an outdoor wedding, but what if it rains?
We offer a rain date without an extra cost. We have 3 photographers on our team, so we are flexible regarding scheduling. If your date is set have an indoor backup option, we have partnered with a few wedding venues that allows a small party and have many more to choose from as upgrade.
4. I am ready to book with you! What is the next step?
During the initial consultation, I will get any idea of what you are looking for and your needs. I will also gather some information from you, such as a date, the location you want to elope, how many guests you have. Then we will draft a timeline and a plan for your big day together. I will send you a contract to review (it's all online). After I receive the retainer and contract back, then we are all set! I will check with you for more details along the way. 2-3 weeks before your wedding, we will finalize the schedule and details.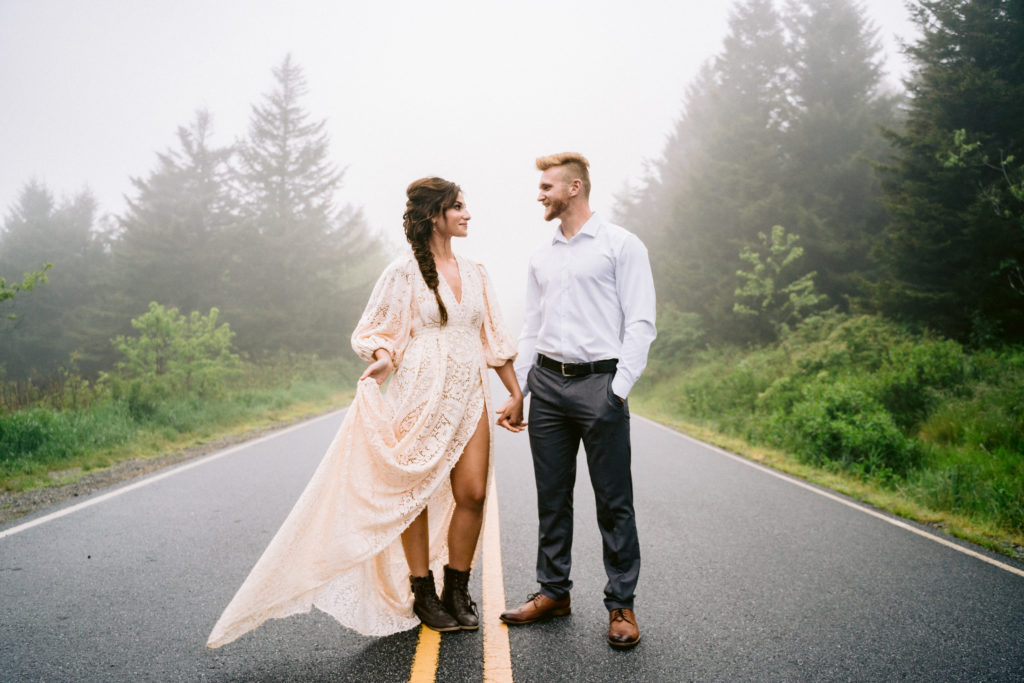 Planning for your elopement or intimate wedding? Let's chat and let me make your dream wedding come true. Contact me!
Looking for inspiration for your elopement? You may be interested in these:
Elope at Airbnb in Asheville by CLICK HERE
How to elope in Asheville North Carolina by CLICK HERE