Carvers Gap is the Gateway to the world famous Roan Mountains. We just love this location for a winter elopement! These two had an intimate elopement with just the two of them, and it was so romantic. Carvers Gap has gorgeous sunset views and beautiful lighting for portraits!
In the North Carolina mountains it can get cold in the winter. Kayla and Will stayed warm with layers! In this blog post you'll see a photo featuring their winter shoes for hiking to their elopement. Kayla wore bean boots with warm socks and a fur cover. If you're thinking about eloping in the winter time, check out our winter elopement guide with more tips here!
Having a winter elopement at Carvers Gap was the perfect thing to do for Kayla and Will. They got to spend less time focusing on the details of a huge wedding, and more time focusing on the two of them and celebrating their love. They are the sweetest couple and we are so honored to have been a part of their elopement day.
Photography is a big part of what we do here at Legacy and Legend! We love to give our couples lots of variety in their photos. Just after sunset, we love to get creative using flash. This always makes for a beautiful and dramatic black and white photo. Scroll to the end to see one of our favorite images from their winter elopement at carvers gap!
L&L Team: Jesse and Megan
Florist: Flourish Flower Farm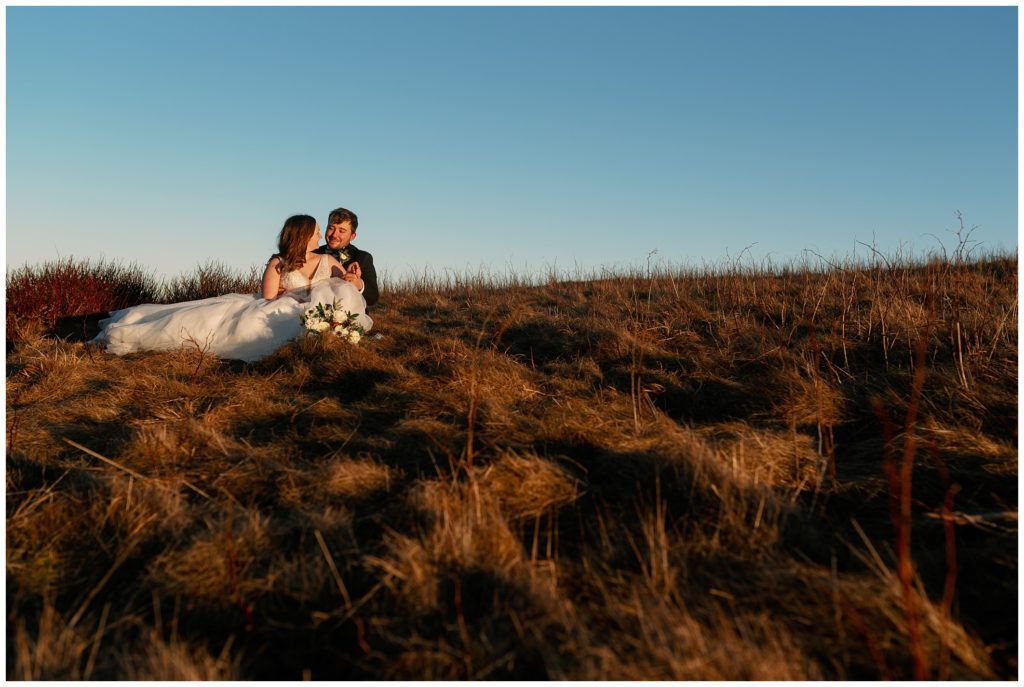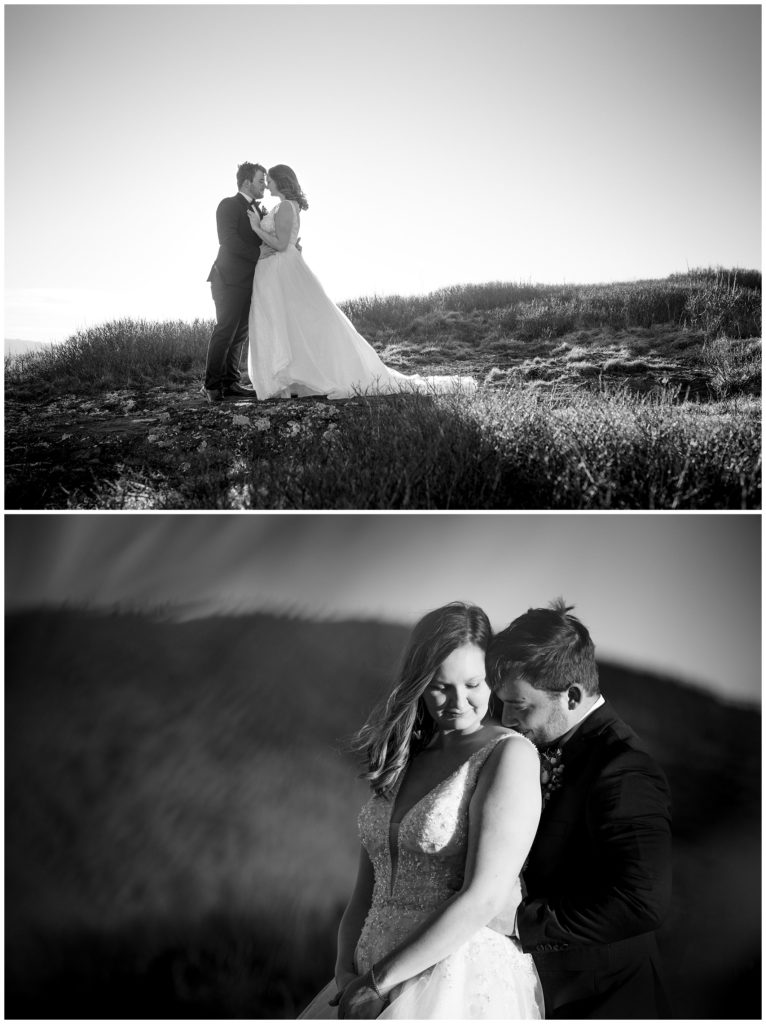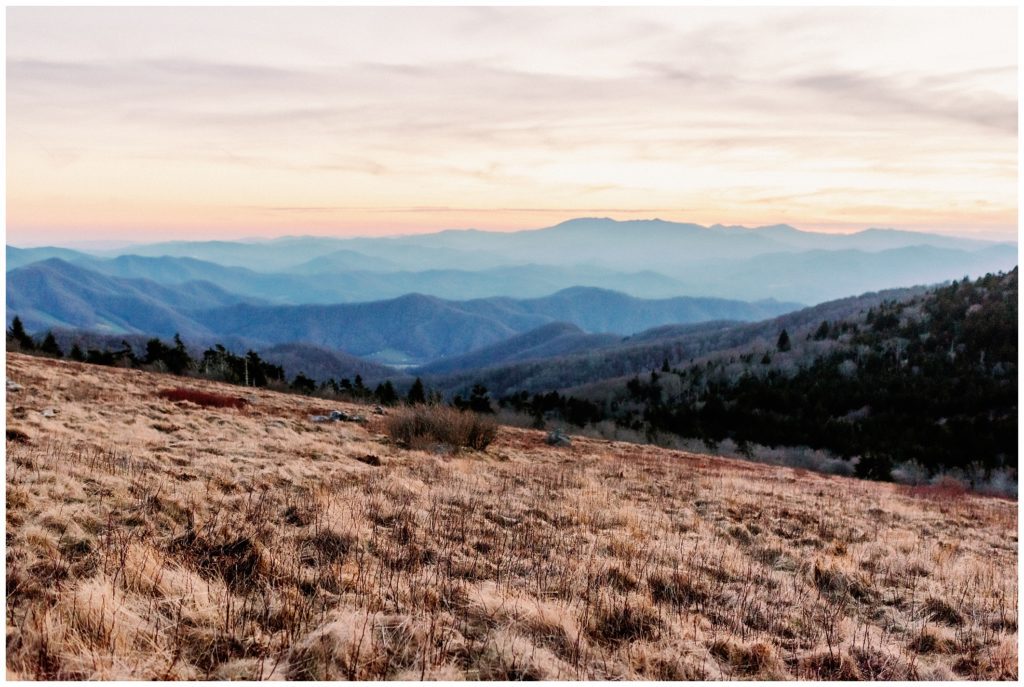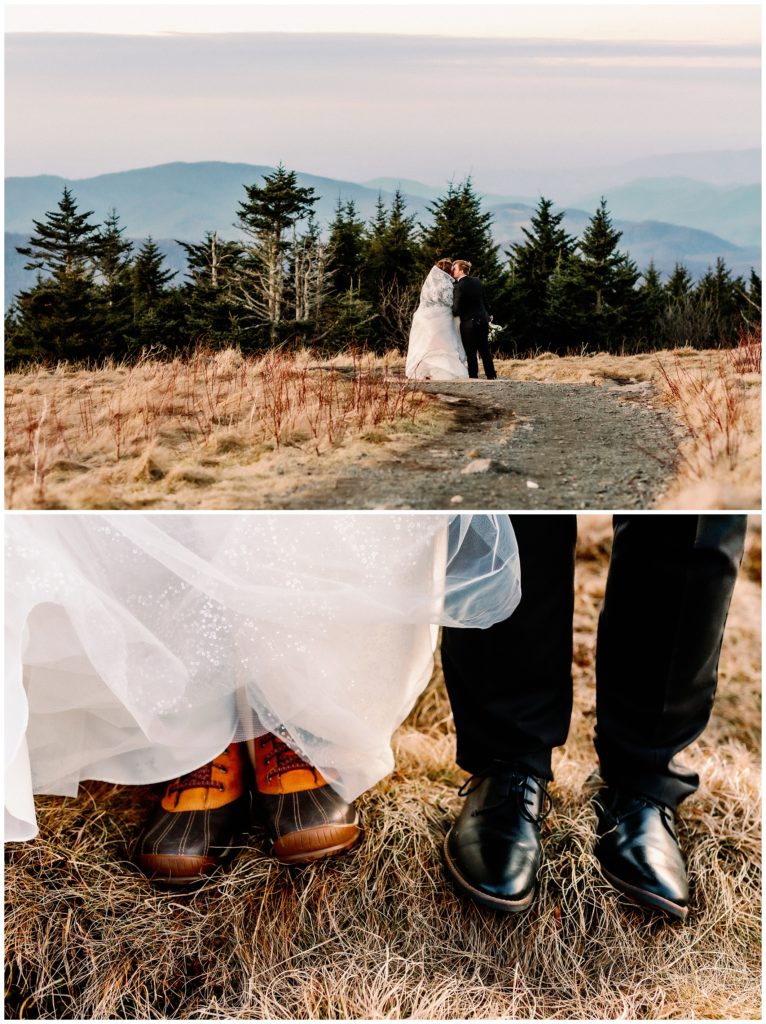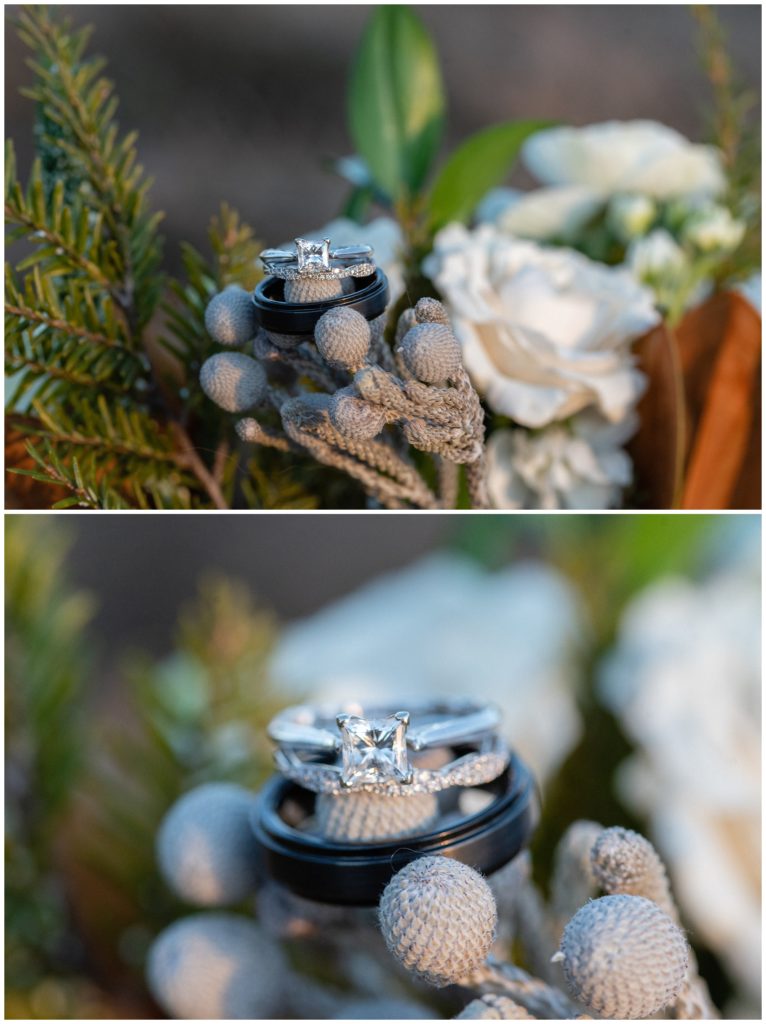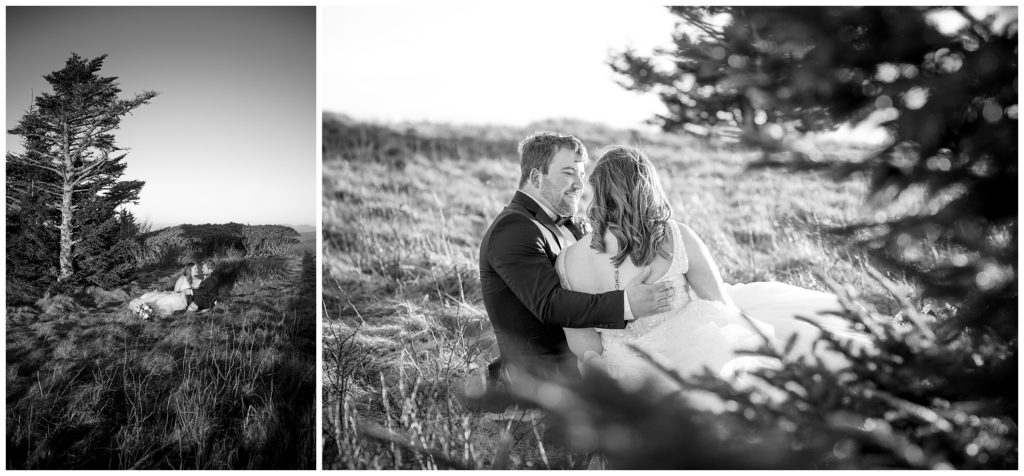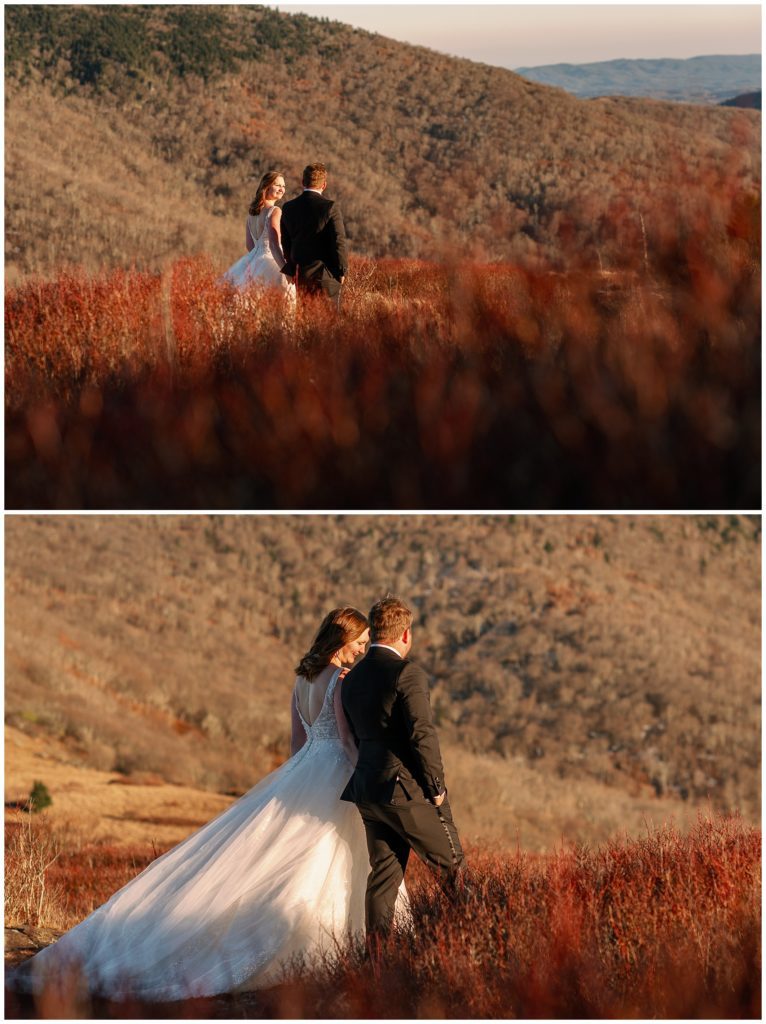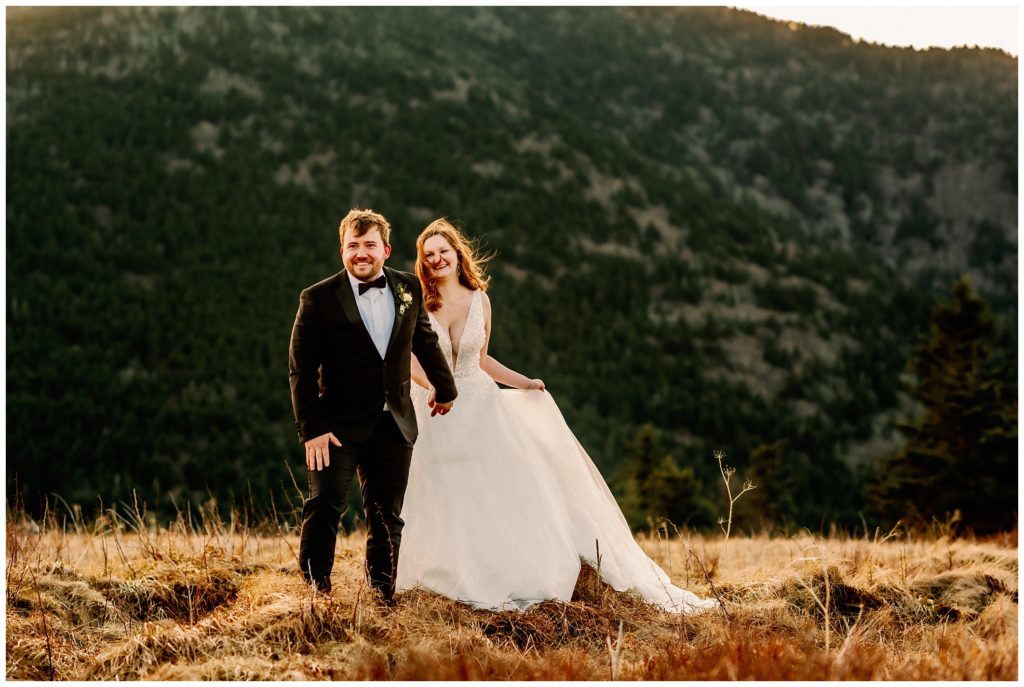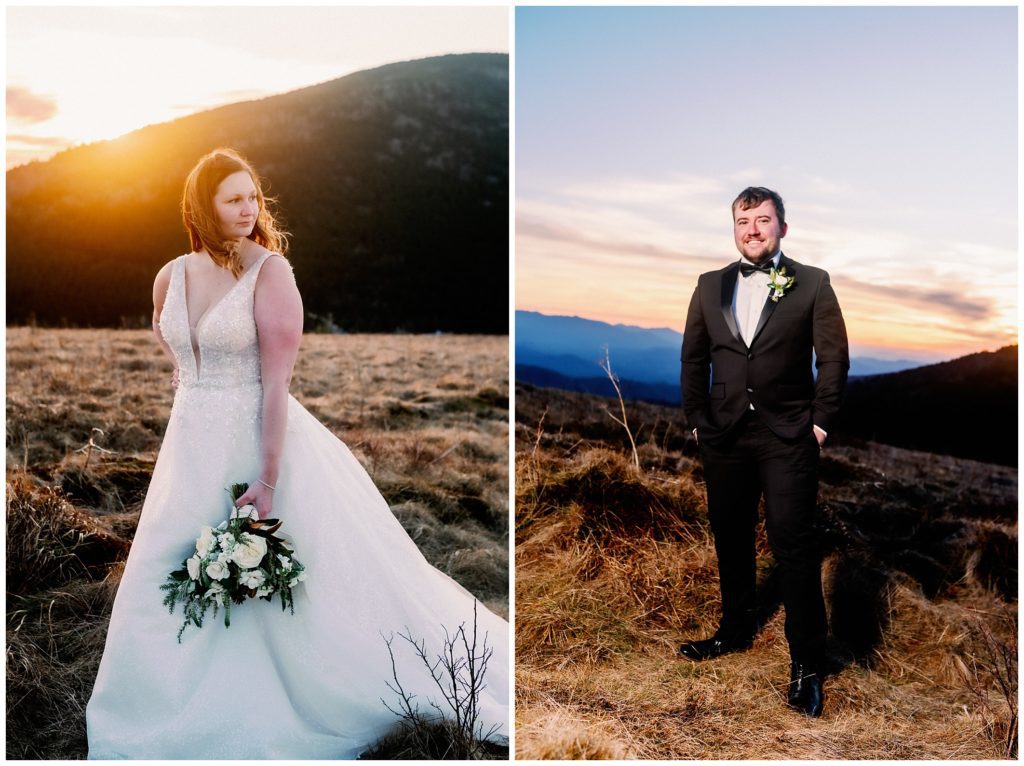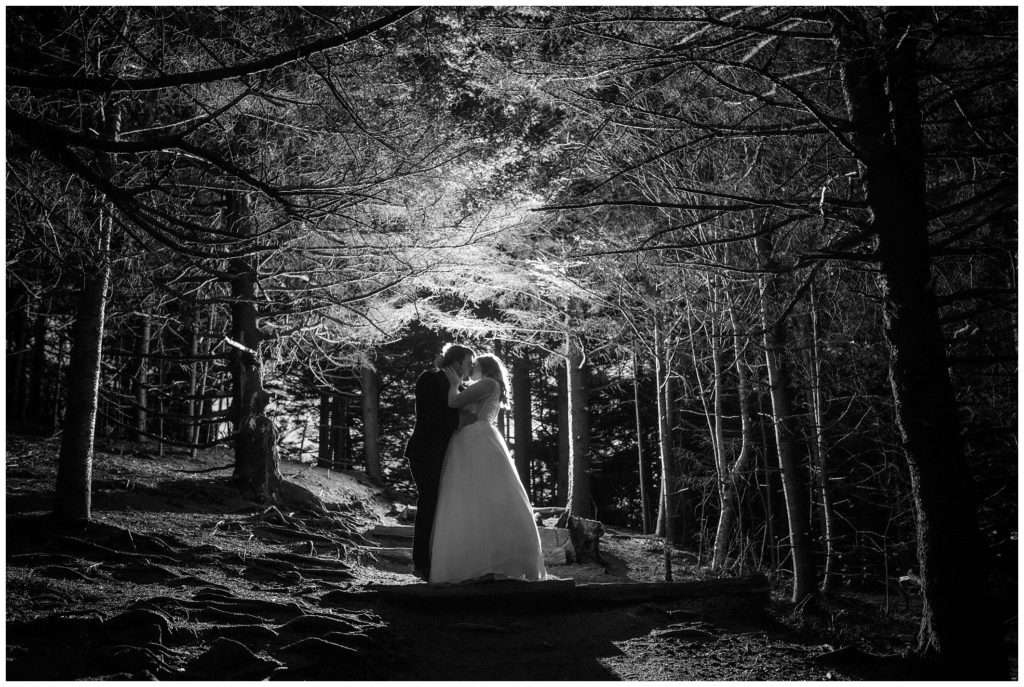 Suggested Winter Elopement Blog Posts:
Small Chapel Winter Elopement in the Mountains