As we're approaching our winter elopement season here in the mountains, we decided it would be a great idea to share some beautiful inspiration for your winter elopement from Jennifer and Pat's Small Chapel Winter Elopement last year!
Not only is the St Jude's Chapel of Hope so cute and perfect for elopements, but it's a great option for those colder months when you want to be indoors! The area around the chapel was beautiful for outdoor portraits in the mountains, and as we hiked around we even found some snow!
If you're looking for tips on eloping in the wintertime, be sure to check out our Winter Elopement Guide here! We love when our couples get to experience the quietness and beauty of the NC mountains in the wintertime for their elopement, so we're here to give you ALL the tips you'll need for it to be the best experience!
Jennifer and Pat, thank you so much for allowing Legacy and Legend to be a part of your wedding day! We loved helping put together this elopement, and witnessing your marriage to each other! One year down and forever to go!!
Legacy and Legend Team: Jesse and Megan
Hair and Makeup: Pop of Color
Venue: St Jude's Chapel of Hope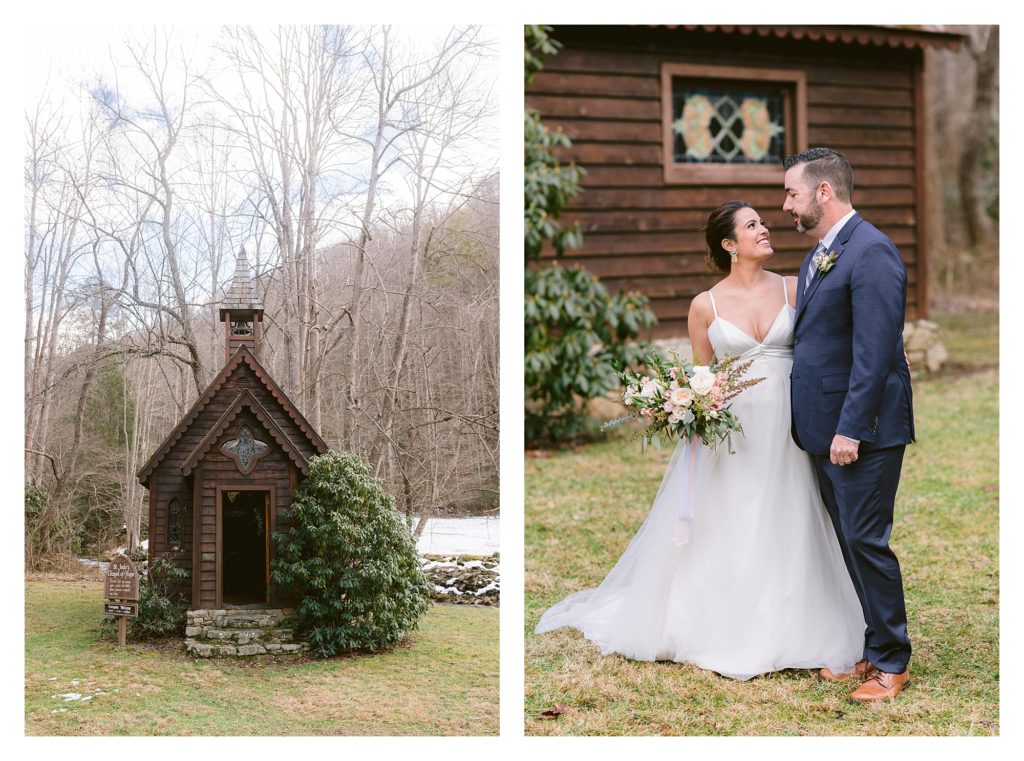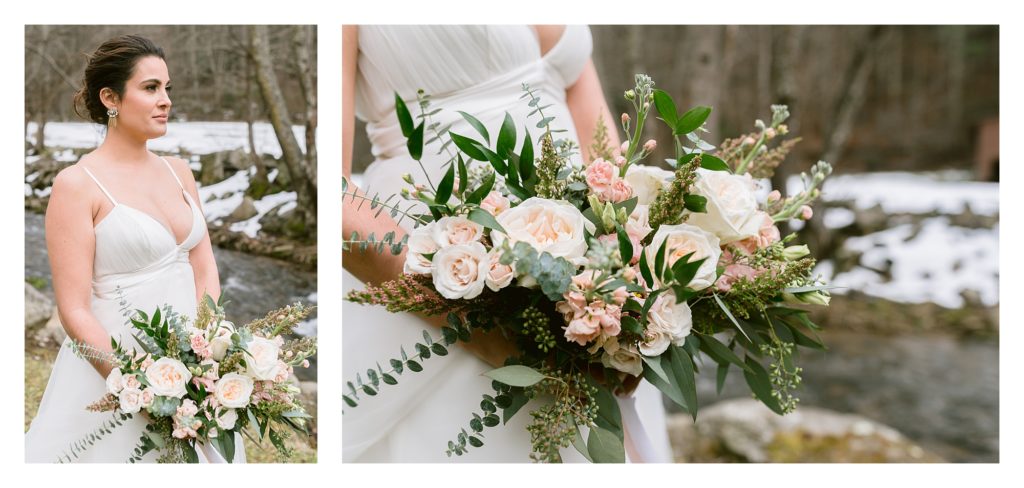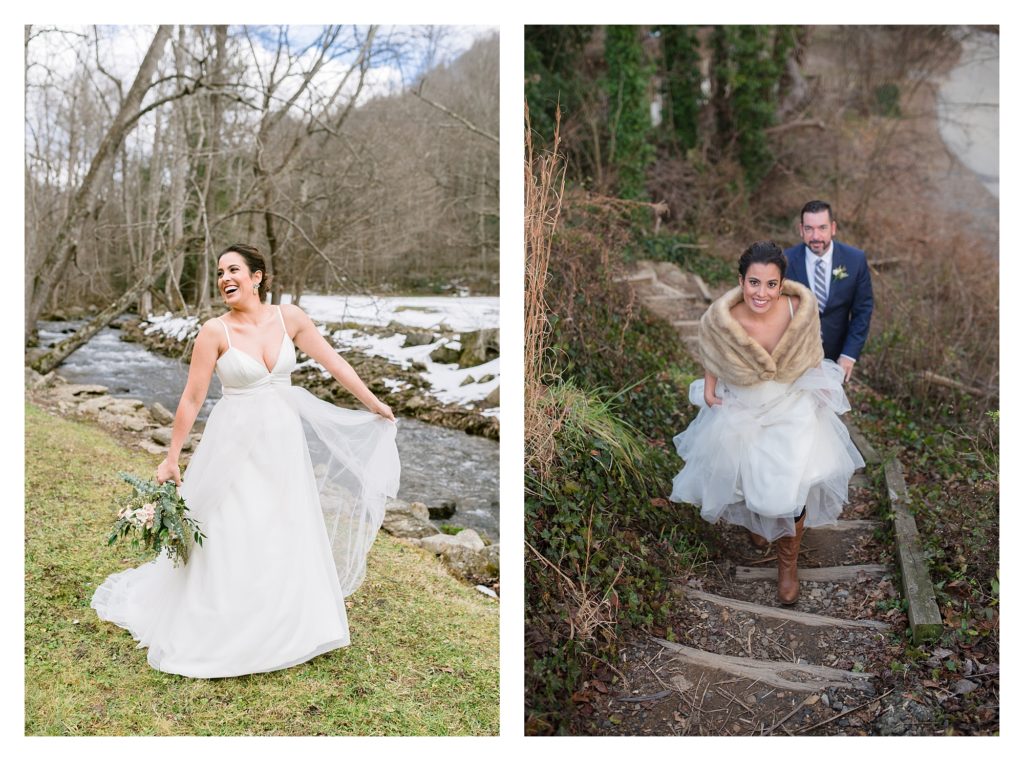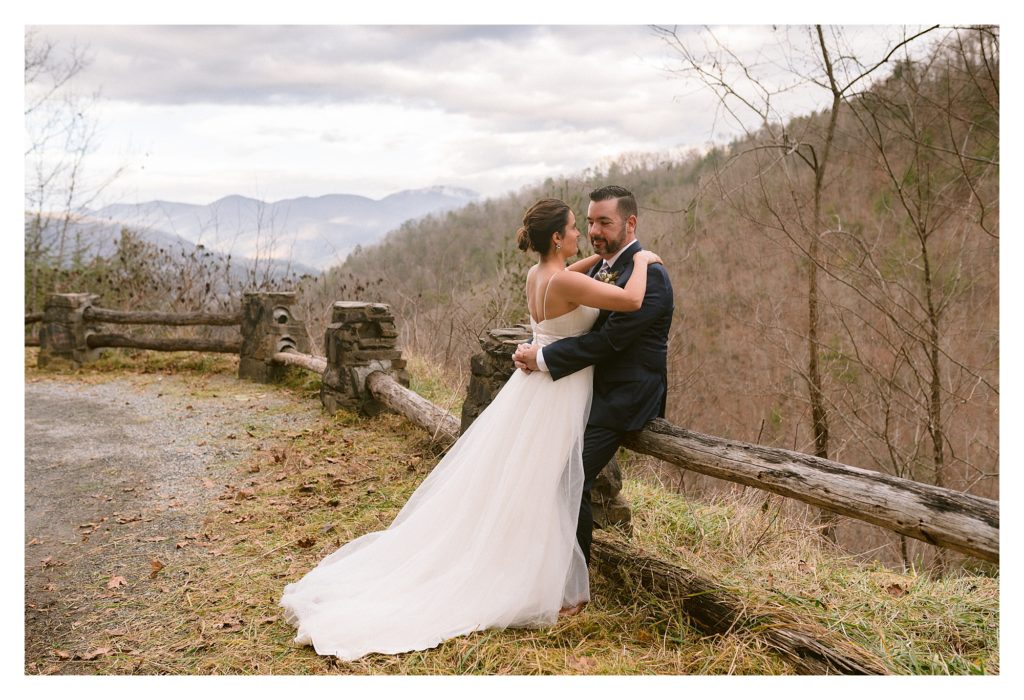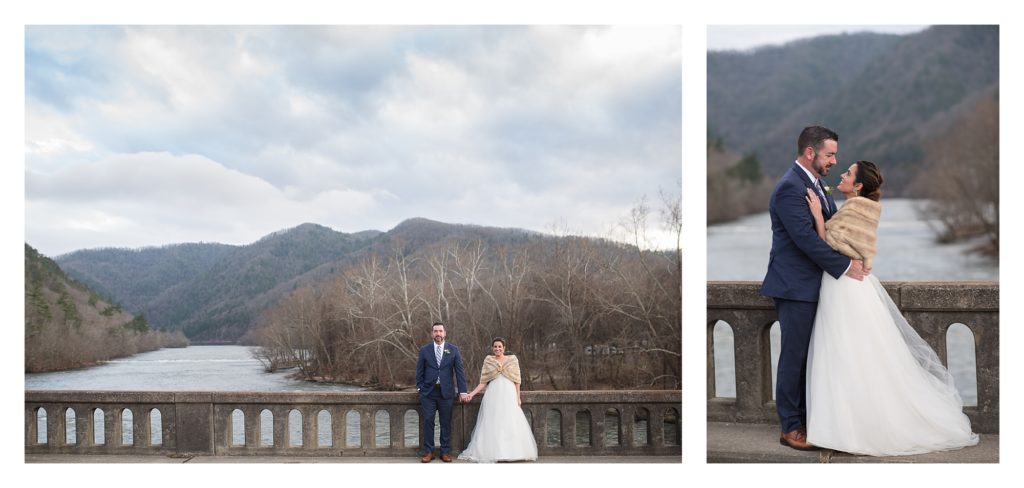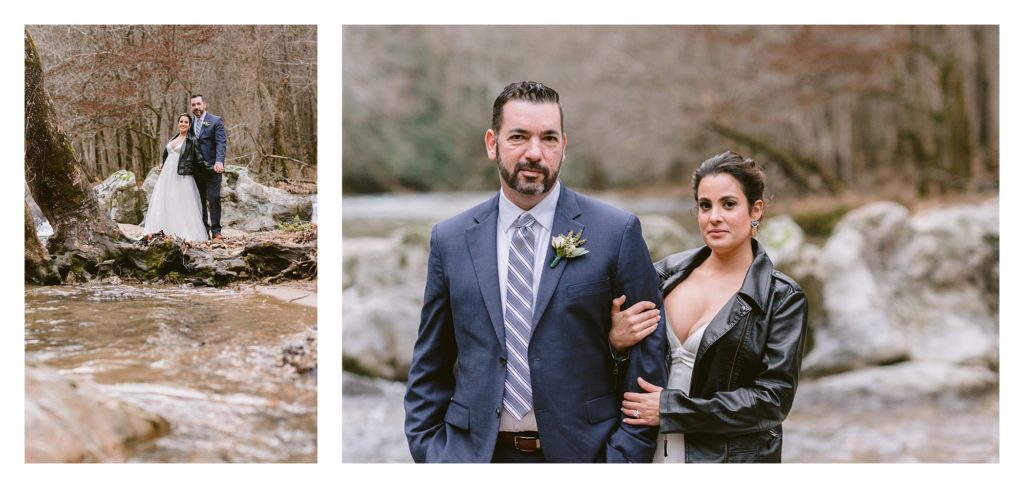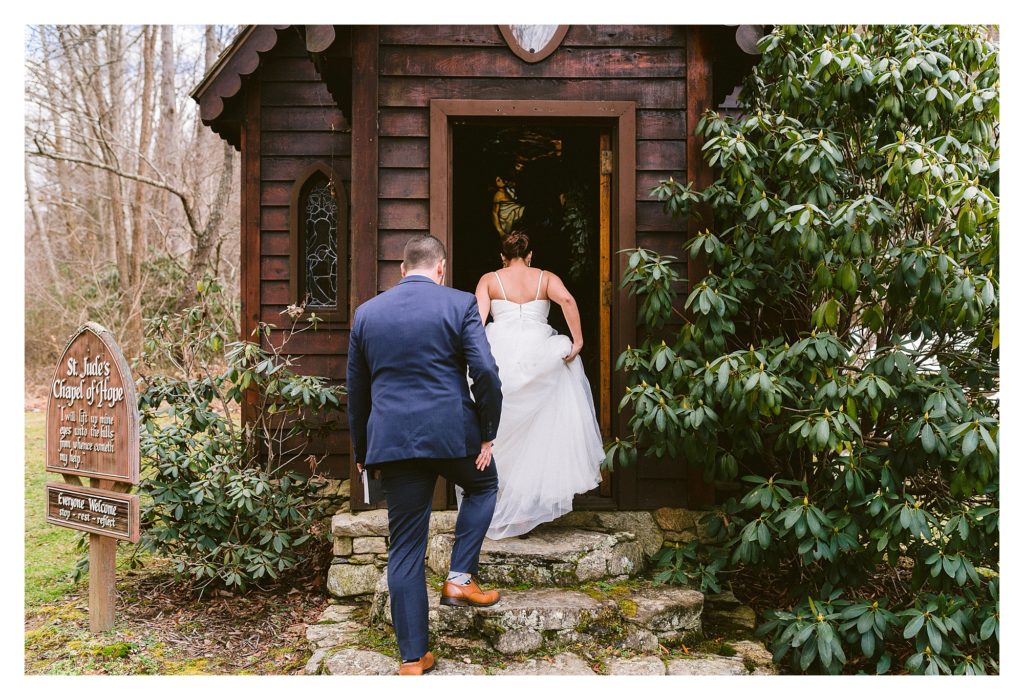 Suggested Blog Post: Winter Elopement Guide – How to Elope in the Winter in Asheville, NC