Taylor and Ronald had a beautiful fall elopement in the Mountains of Asheville NC. The fall colors all around made for the perfect backdrop to say I do. Taylor wore a beautiful silver elopement dress and had a beautiful fall bridal bouquet from Petal & Fern – included in our elopement packages!
These two met online through a dating app and met each other in person after a few weeks of talking. He loved how confident she was to reach out to him first! For their first date they had a nice Friday night date planned, but Ronald somehow talked her into meeting him on a Tuesday night after driving back from the beach. They were both just so excited to meet each other, and they've been inseparable ever since.
Ronald proposed to Taylor on Christmas while they were opening presents as a family. He didn't intend to propose on Christmas, but he just couldn't wait any longer!!
They spend their free time exploring, hiking, cooking together, and checking out local breweries. Their adventurous and joyful spirit was so clear to see. Eloping in the mountains together was perfect for them!
One of my favorite moments that made their elopement photos so unique is when the fog rolled in. While we were taking sunset portraits, the fog rolled in right behind them, and it was perfect timing for unbelievable portraits.
View some of our favorites from their beautiful fall elopement in the mountains at Black Balsam! Taylor and Ronald, we are SO excited for you both and grateful we got to be a part of the best day of your life!
L&L Team: Jenny & Megan
Florist: Petal & Fern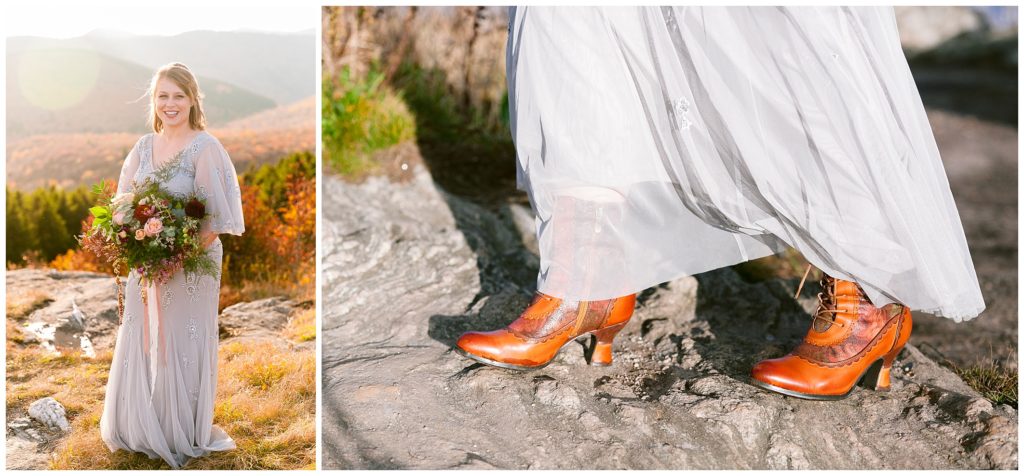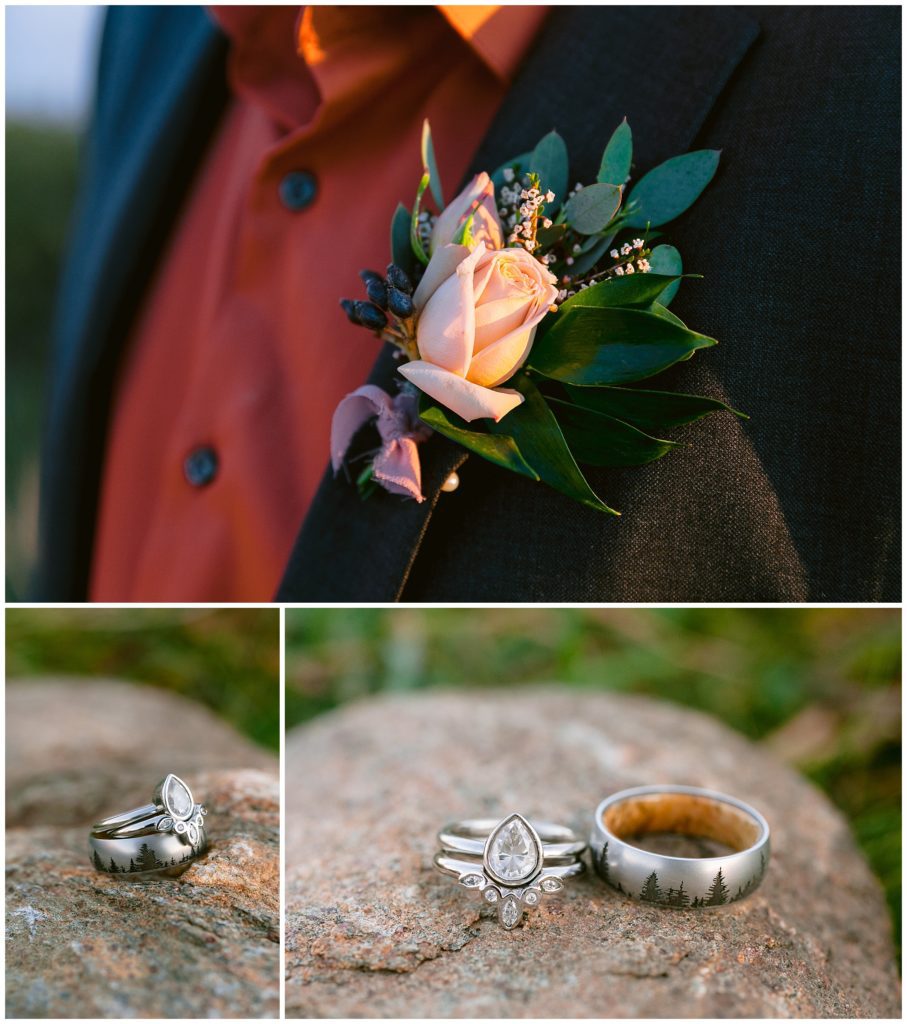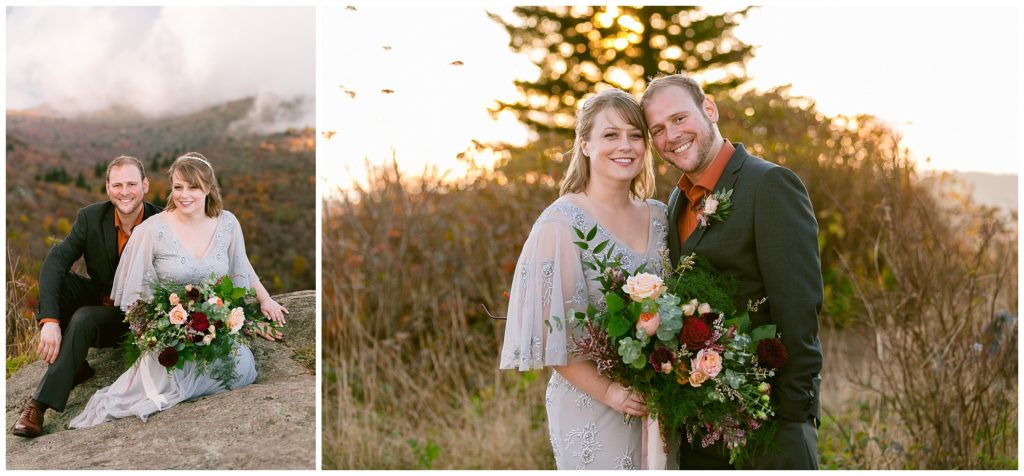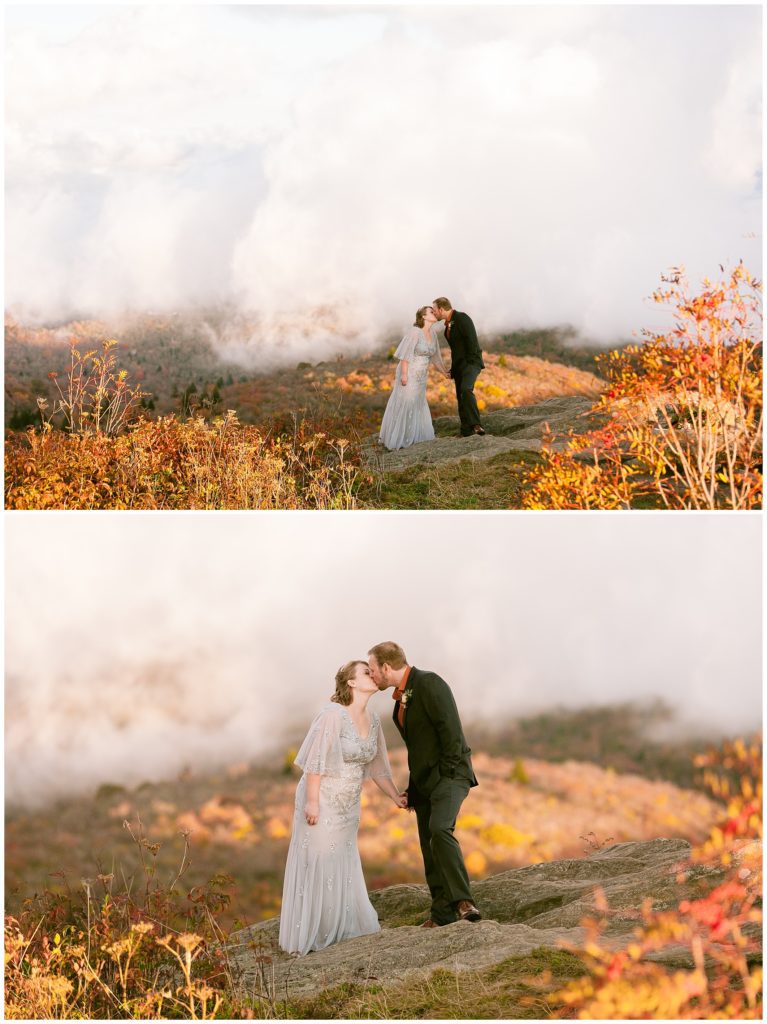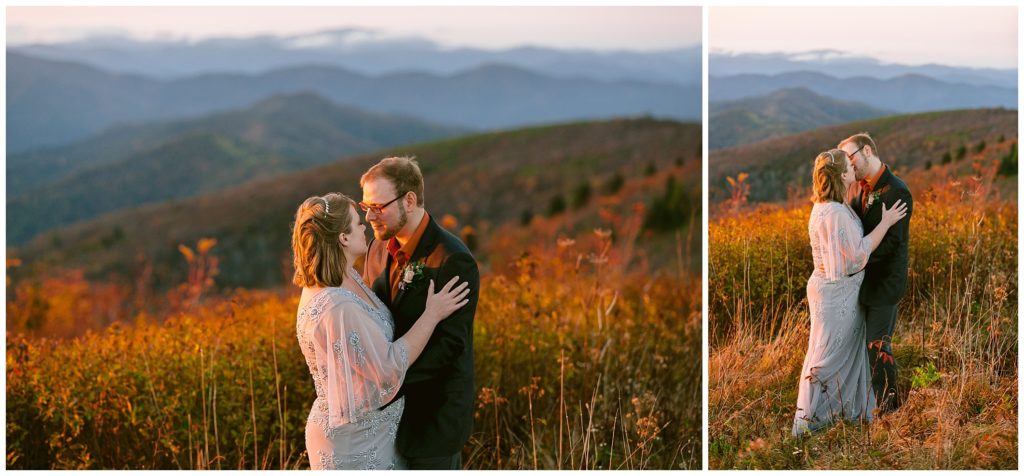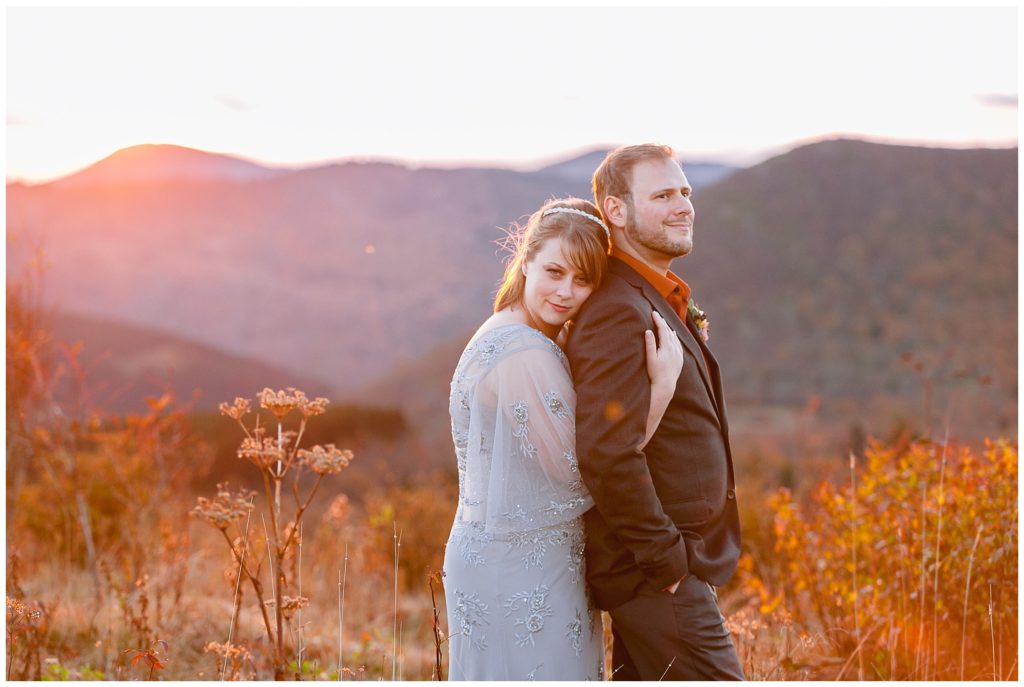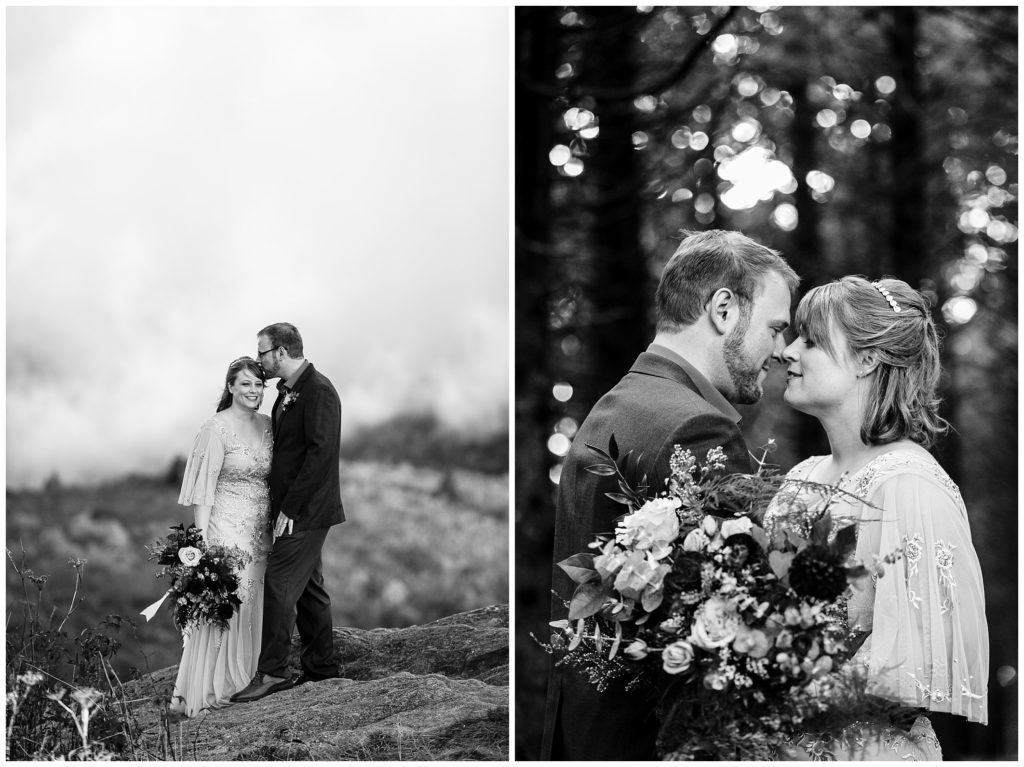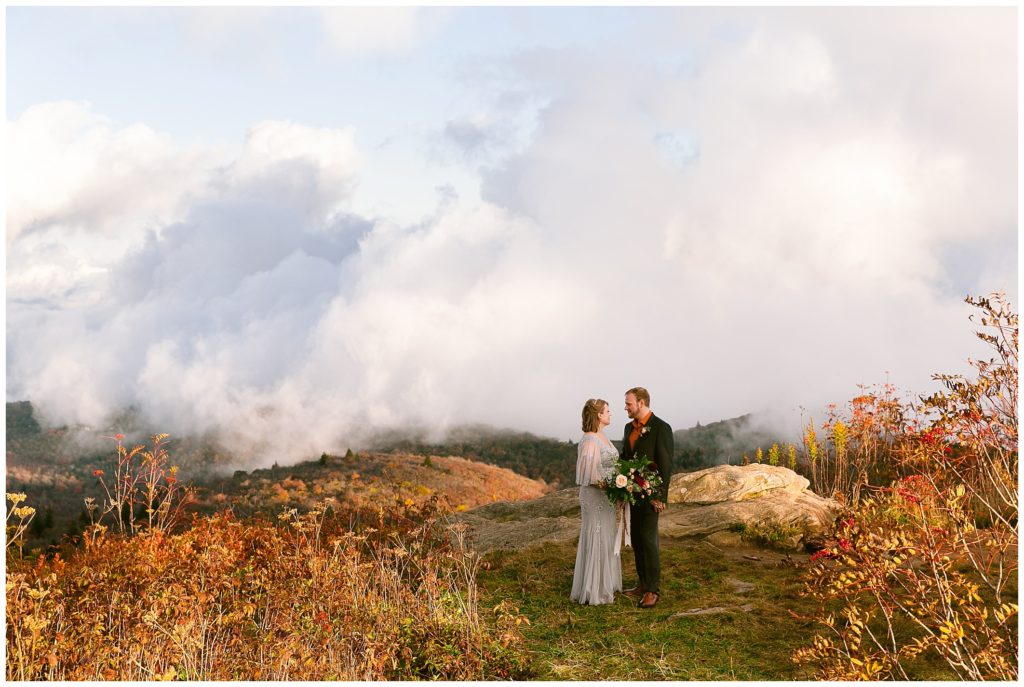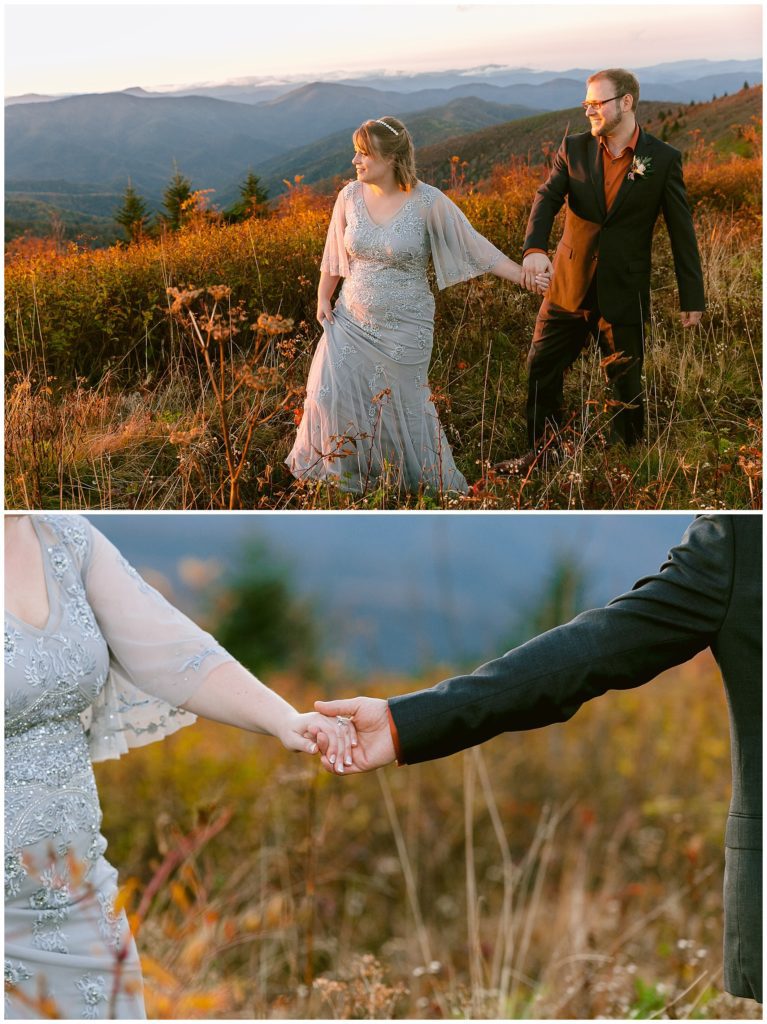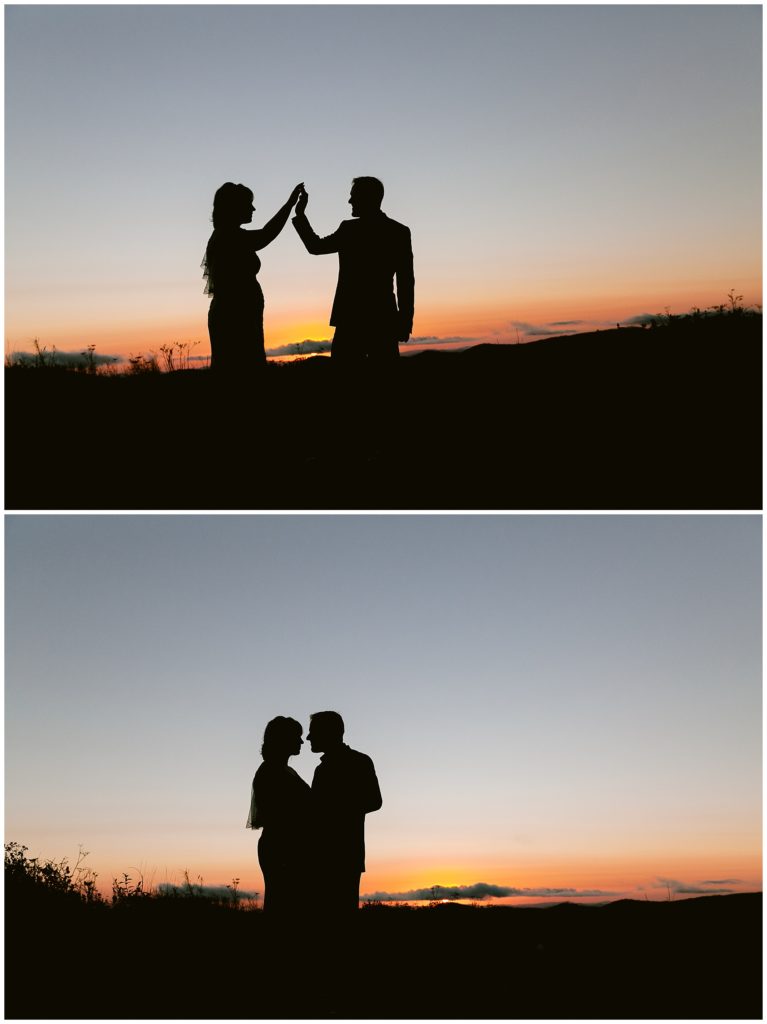 Recommended Blog Posts:
How to Find the Perfect Elopement Dress
Winter Elopement Guide – How to Elope in the Winter in Asheville