A smaller ceremony doesn't mean you don't get to dress up for your wedding day! Your
elopement is just as meaningful (if not more so) as a traditional wedding, and you deserve to
find the perfect dress. Shopping for wedding dresses is easy – step into any bridal shop and
you'll have dozens of styles available. But how do you find a dress for your elopement? While
every elopement dress is a wedding dress, not any wedding dress can be an elopement dress!
On an elopement day, you'll be doing a lot more walking than you would at a traditional
wedding, maybe even some hiking and climbing, or whatever other adventure you have
planned. So, you'll need a dress that's ready for that! Here are our tips on finding the perfect
elopement dress.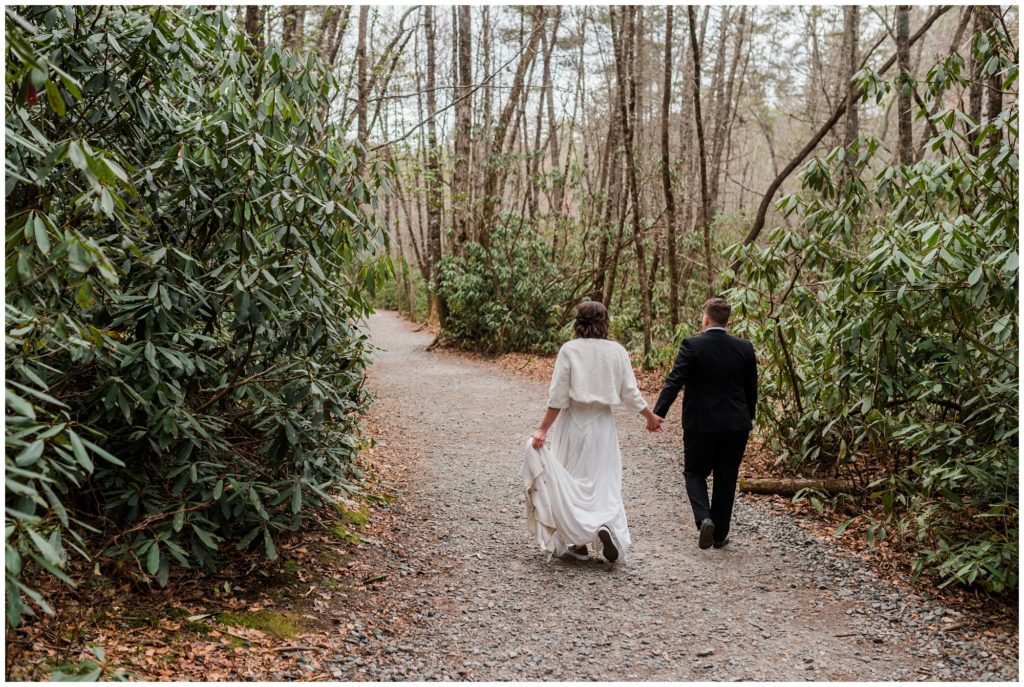 Elopement Dress Styles
One of the most important things to think about when shopping for your elopement dress is the style. You definitely don't want to spend your day feeling uncomfortable and barely able to take a step – so put that mermaid cut dress back! These, along with other tight styles aren't going to make exploring easy on your elopement day. Avoid anything that's too restrictive, and anything too bulky – like ball gown styles.
Dresses that are looser on the bottom – like princess and A line styles, work best for elopements and allow you to move around easily!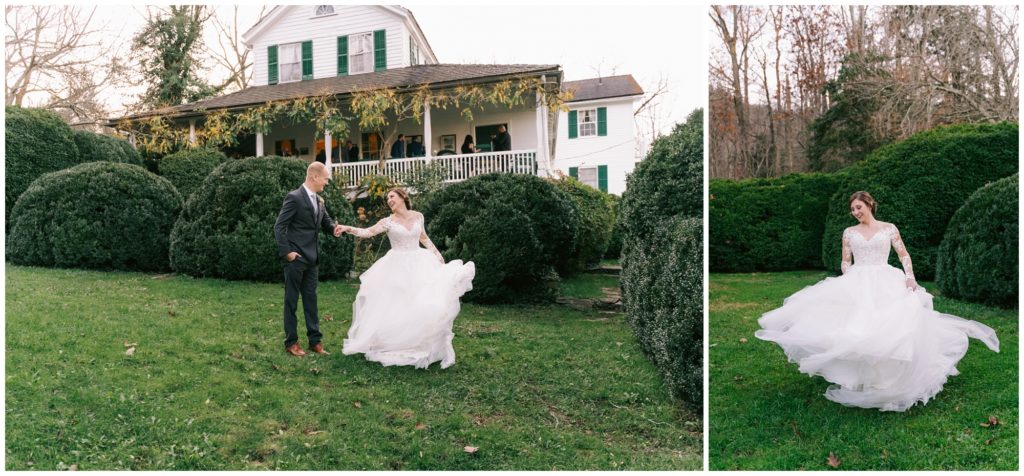 Elopement Dress Fabrics
Another important consideration will be the fabric of your dress. Depending on your elopement location, different fabrics work best for different weather. If you're eloping somewhere warm, or you're planning to hike, lighter fabrics, like tulle and chiffon, will help keep you cool. For cold weather elopements, something heavier, like velvet or silk, will help you stay warm!
Another thing to consider when it comes to the fabric of your elopement dress is whether you're planning on doing any hiking – and if so, will you wear your dress the entire way, or will you pack it in and change when you get there? For shorter hikes, we recommend wearing the dress, as you'll have opportunities for photos on the way up, but for longer hikes, it may be easier to pack it in your hiking backpack.
If you do pack it, we'll show you how to minimize wrinkling – but, the fabric will also have a big role in this! Some fabrics are more prone to creases, so keeping that in mind while you shop will help. Lace is the best option, as it doesn't wrinkle at all, but tulle and crepe are great too. And if you do choose a fabric that isn't very forgiving, you can pack a small handheld steamer in your bag!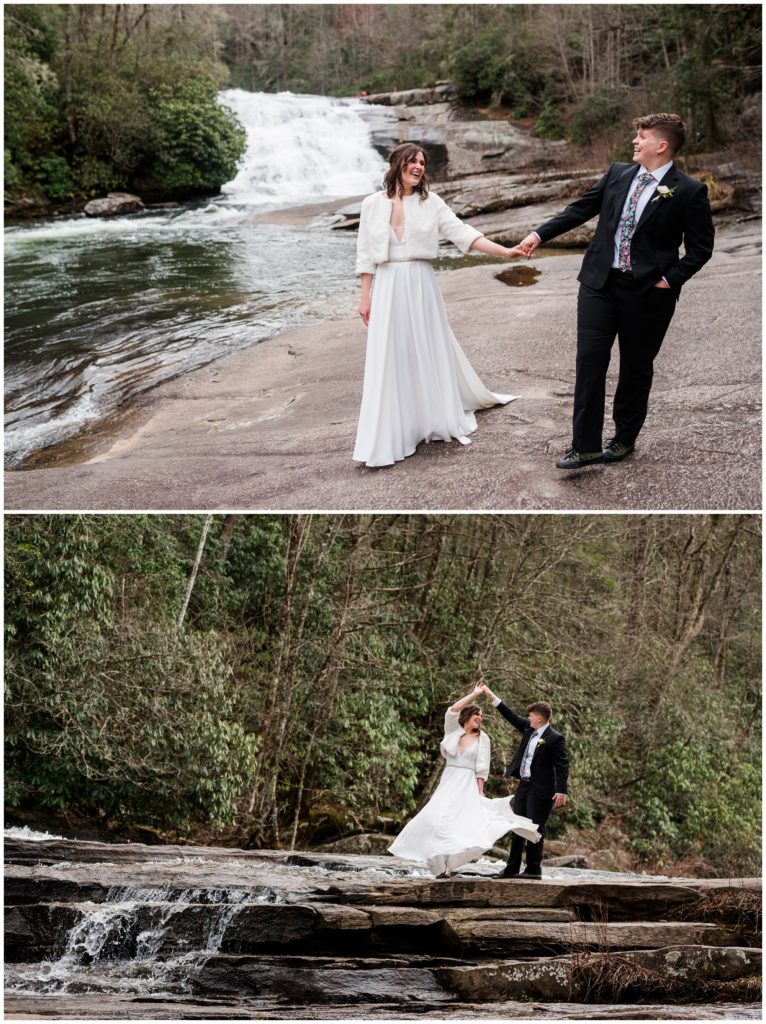 Think About Your Landscape
Don't worry, you'll look amazing no matter what dress you choose! But, thinking about your elopement location and the kind of landscape you'll be in can help you choose a dress that will pop even more.
Consider the vibe you want for your elopement day – is it boho and carefree? Cozy and intimate? If you're eloping on the beach, a more casual, sundress style wedding dress may complement the environment more than an elegant silk gown. Choosing styles, textures, and
colors that will stand out against your backdrop can bring the look together!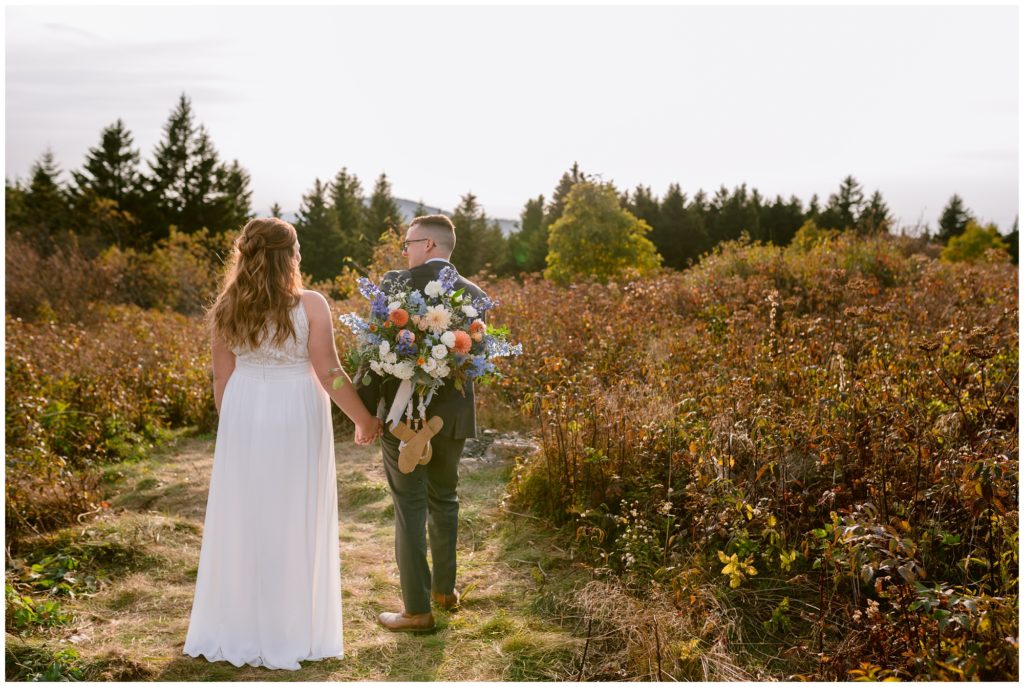 Get Creative
You decided to elope because you wanted to let go of the traditions and expectations that come with big weddings. And when it comes to your elopement dress, you can do the same!
Don't be afraid to stray away from the white dresses and opt for a fun color – whether it's off white, blue, or black! This is your wedding day, so pick a dress that makes you feel amazing! We love couples who get outside the box.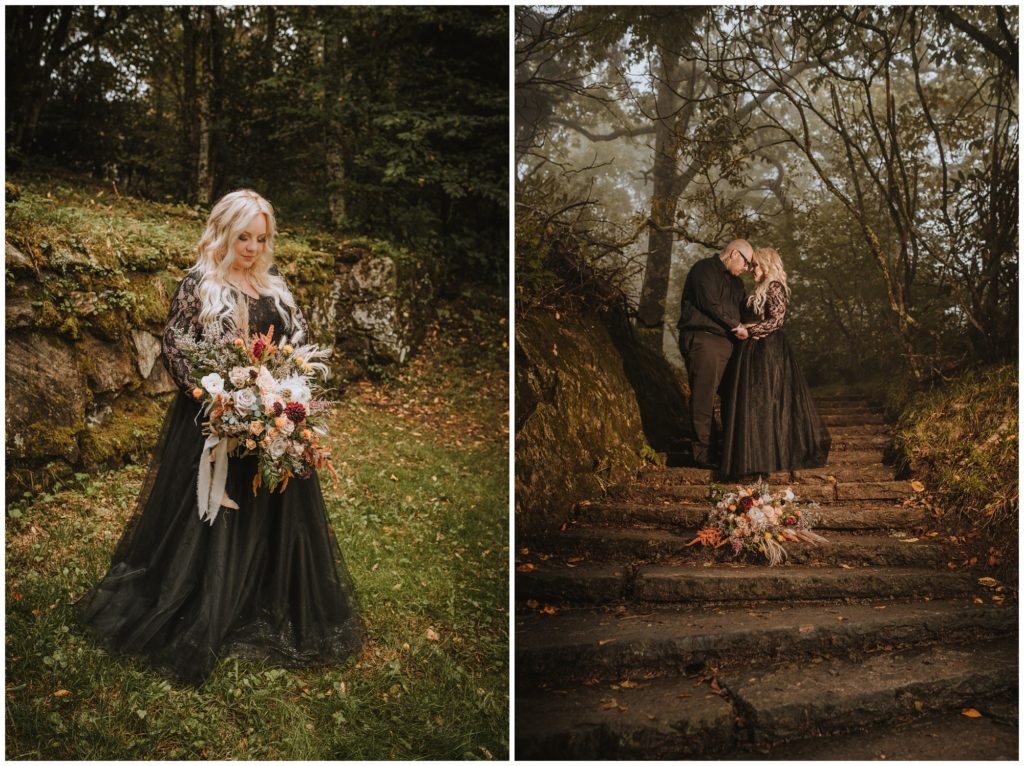 Accessorize
We're not just talking jewelry – though we love that too. With elopements, you're much more exposed to the weather than you are at an indoor wedding venue. So think about your elopement location, and whether you'll need to add some layers to stay warm. On top, you can add a shawl or cape for warmth, and for dramatic flair. Thermal leggings work wonders, and are great to layer under your elopement dress.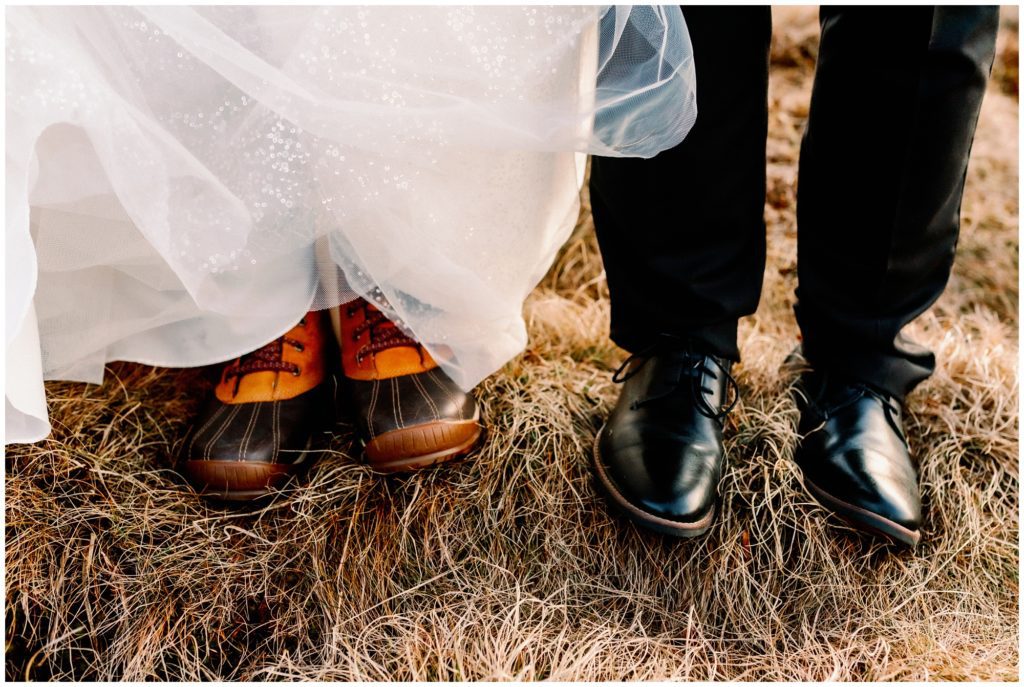 Where to Get an Elopement Dress
Elopements allow you to get creative – which includes getting creative with where you shop!

Bridal Shops
Of course, you can always go to bridal shops. They're guaranteed to have a large selection of elopement dresses to try on! BHLDN, Azazie, and David's Bridal are a few popular ones, and your town is bound to have some local shops to check out in person.
The Bridesmaid Section
On all those bridal websites, there's a page for bridesmaid dresses! If you're looking for something more simple (no beading and lace detail), these can be a really great, and budget friendly option! You can find just about any color and style.
Your Favorite Store
Sometimes, your elopement dress might be waiting in plain sight! If there's a store you love, chances are they have some white dresses available that would be perfect for your elopement! Forever 21 has cute sundresses perfect for beach elopements, Lulus has an entire wedding selection, and you can even find convertible dresses on Amazon.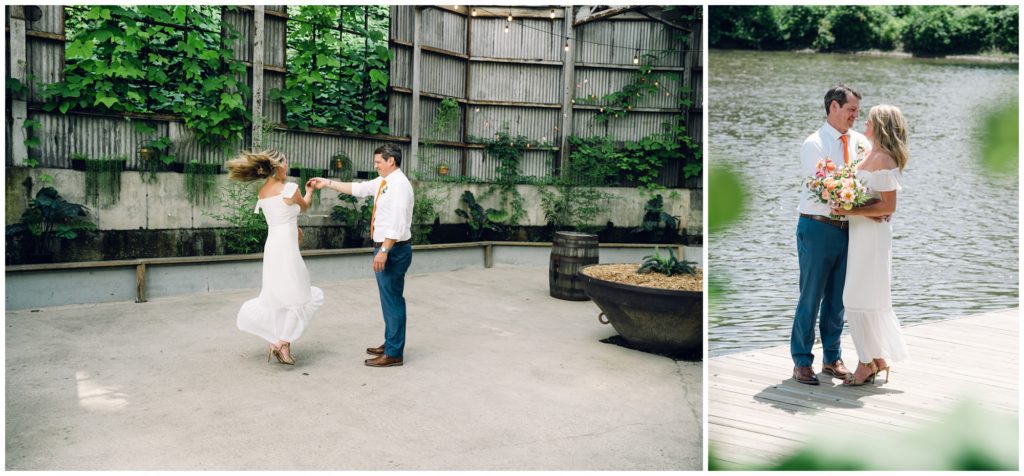 Ready to Elope?
You're going to need somewhere to wear that elopement dress – and luckily we're great at elopement planning! We cover everything from finding the perfect location, getting the right permits, to creating a timeline, and we'll be there to take photos on the big day. So if you're ready to start planning, contact us!