Whitley and Adam had a beautiful fall elopement at Wisemans View at Linville Gorge. Fall is one of the most popular times of year in the Asheville area to elope. The beautiful fall colors and views are to die for! It is stunning, and one of our favorite times of the year to elope. They chose to elope at Wisemans View with their immediate family and had the best view.
One of my favorite parts about this location for romantic elopements is all the beautiful colors. There are so many places to get creative taking portraits! The lighting was perfect for their Wisemans view elopement, with mountain views in the background. Whitley had the most beautiful sunset colored bridal bouquet I've ever seen. The peachy dahlias made for the perfect ring photos before their ceremony.
We offer all inclusive elopements in the Asheville area for couples wanting their perfect wedding day. Our team was so thrilled to put together this beautiful fall elopement for Whitley and Adam. Legacy and Legend Co had their location covered, officiant, photographer, and even their florals. The perfect recipe for a beautiful and stress free elopement for these two!
View some of our favorite images from their Wisemans view elopement at Linville Gorge below! Whitley and Adam, thank you so much for allowing us to be a part of your perfect day.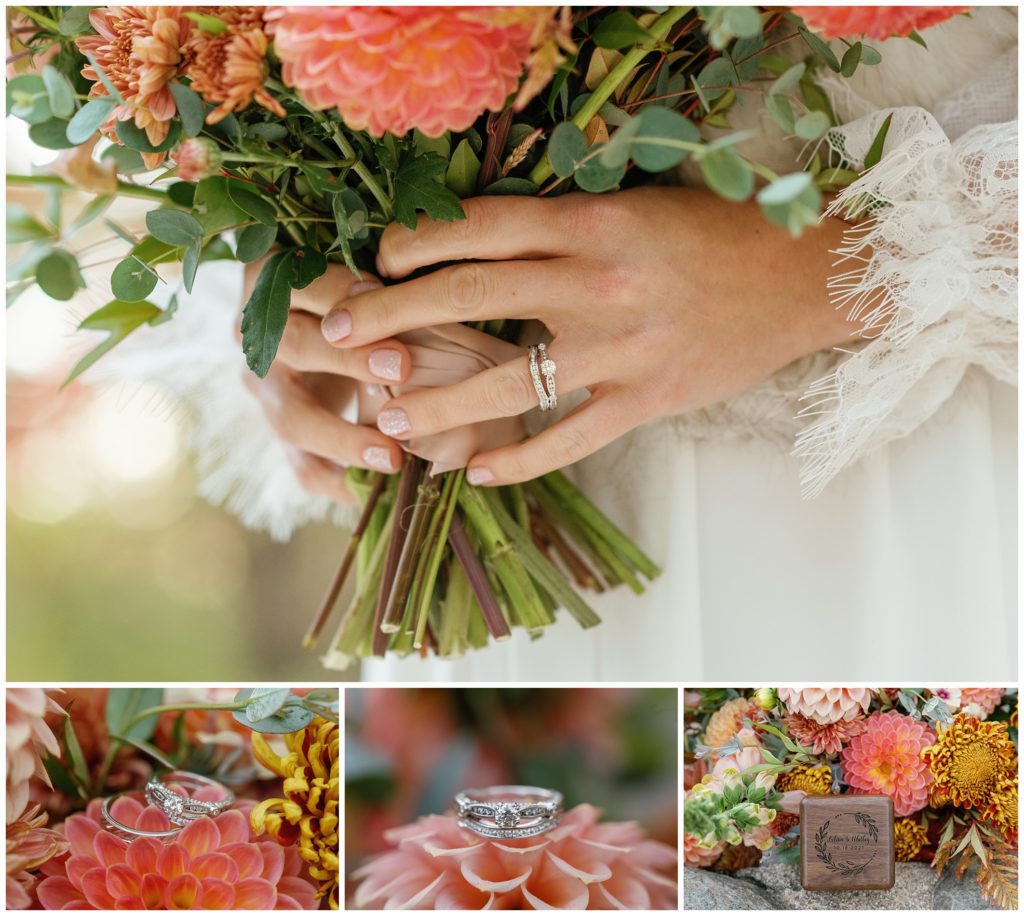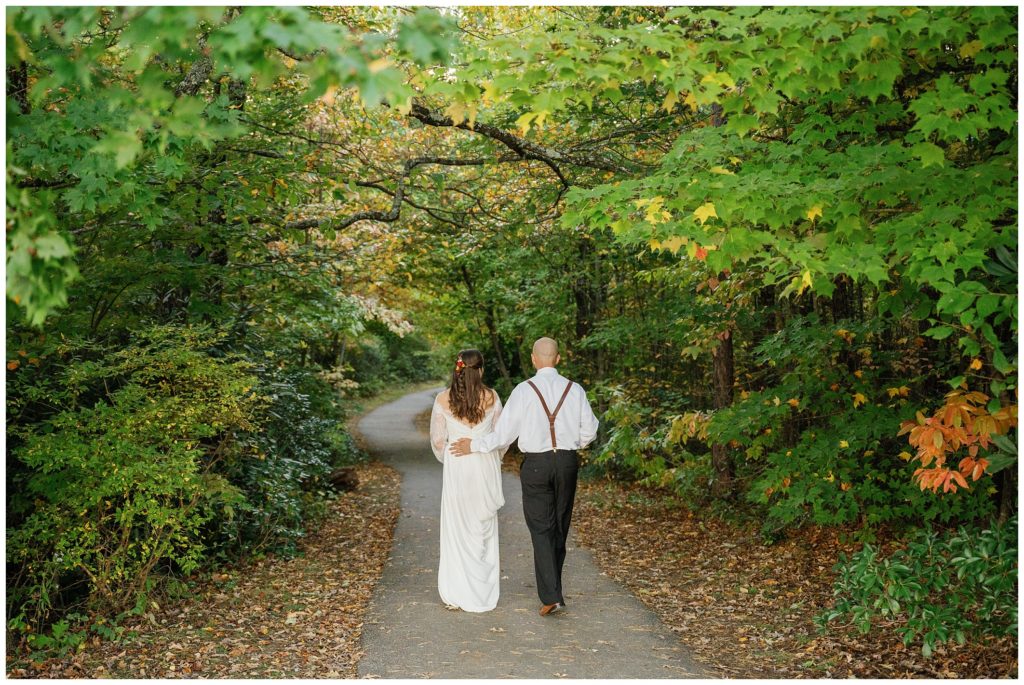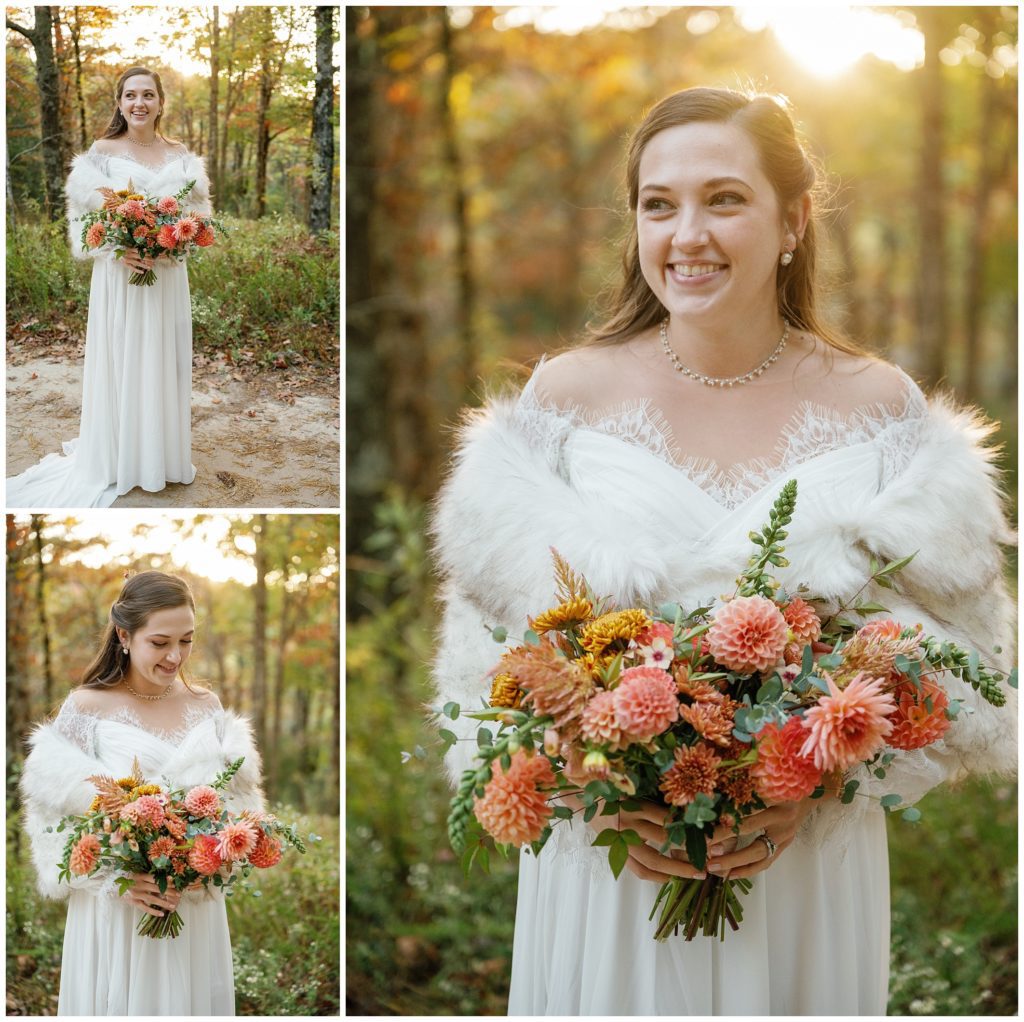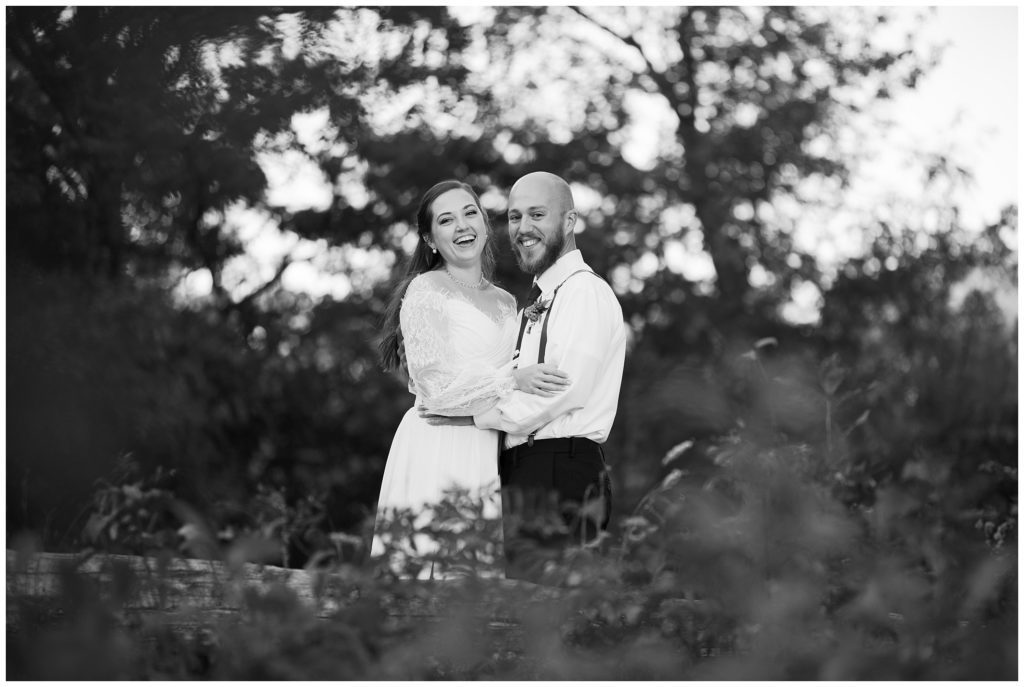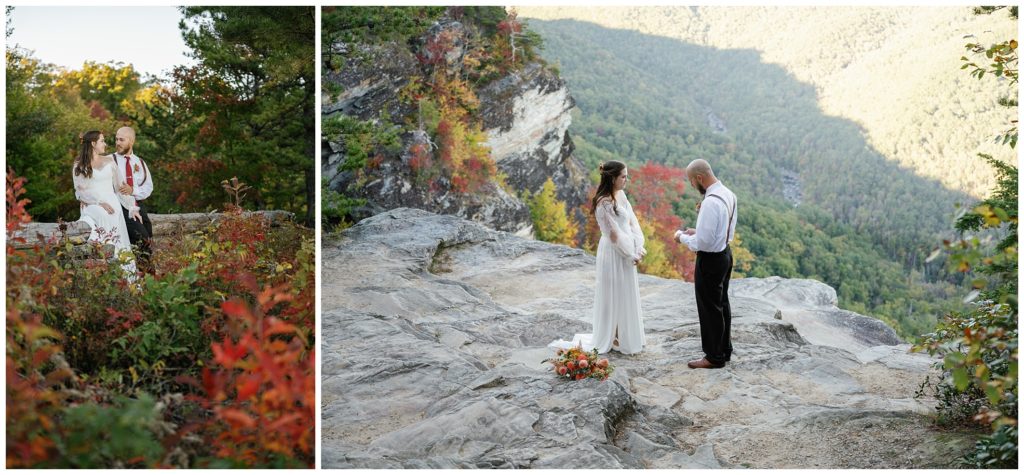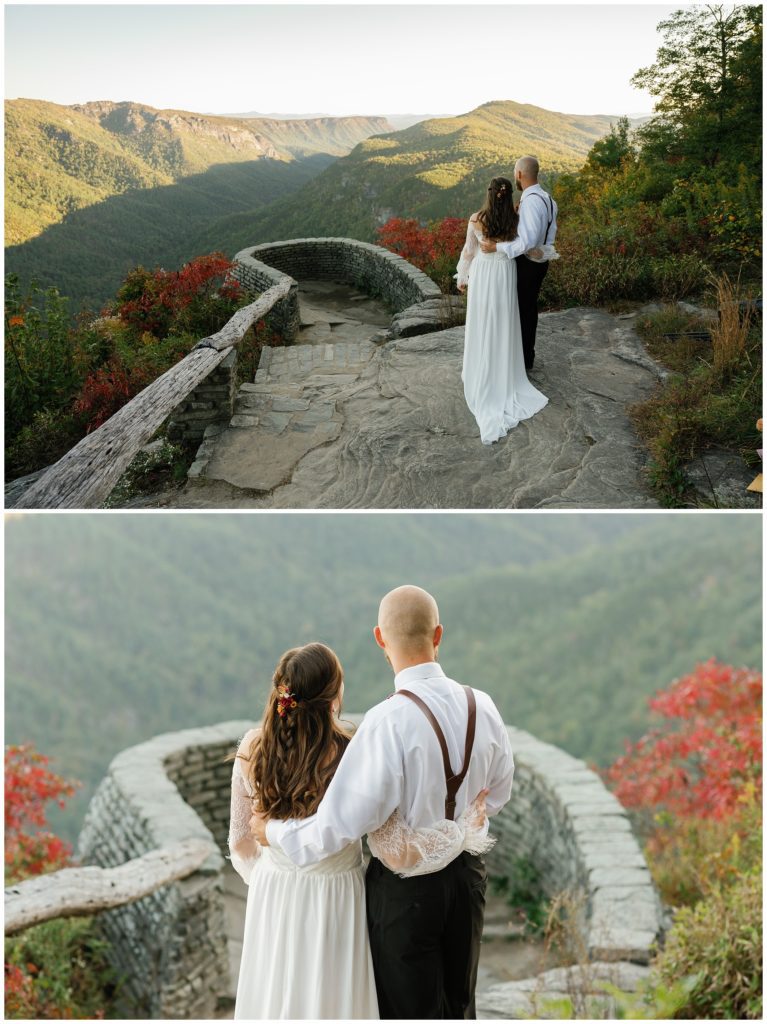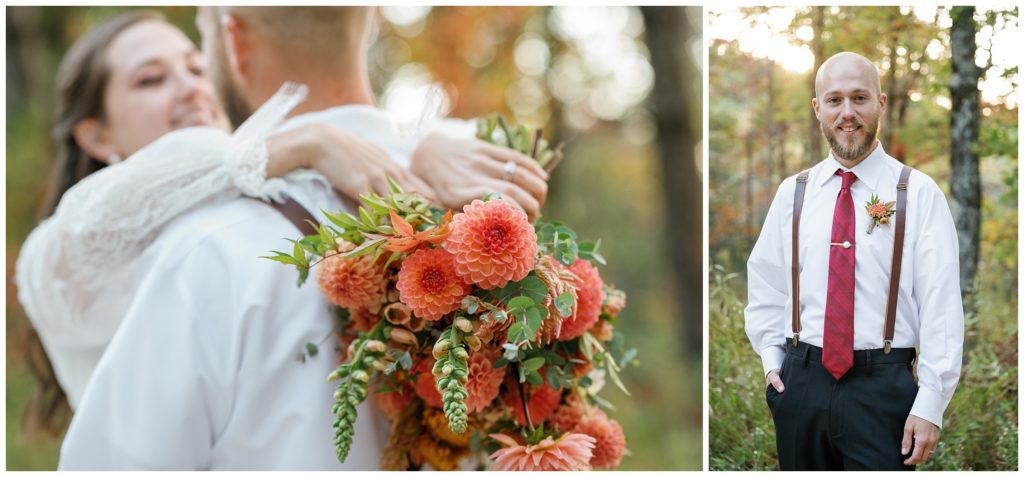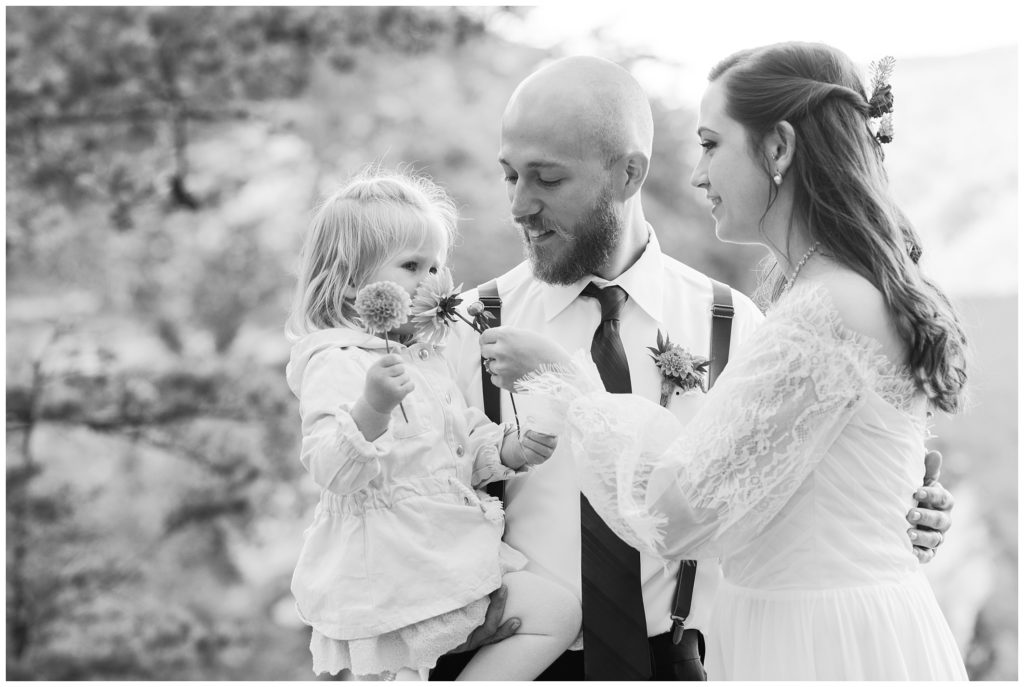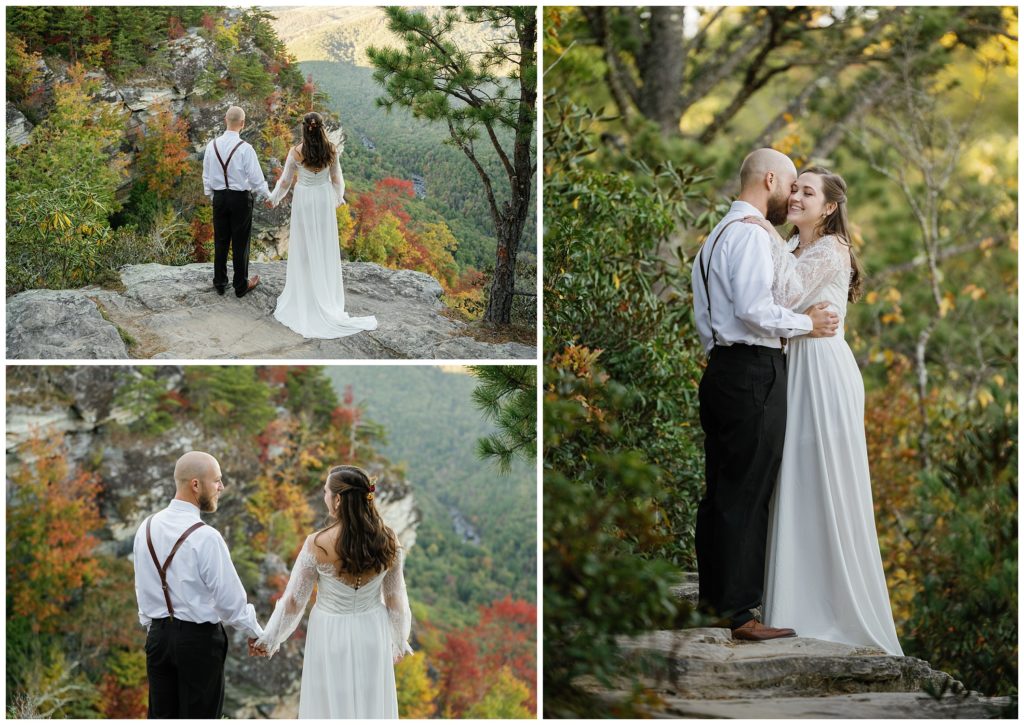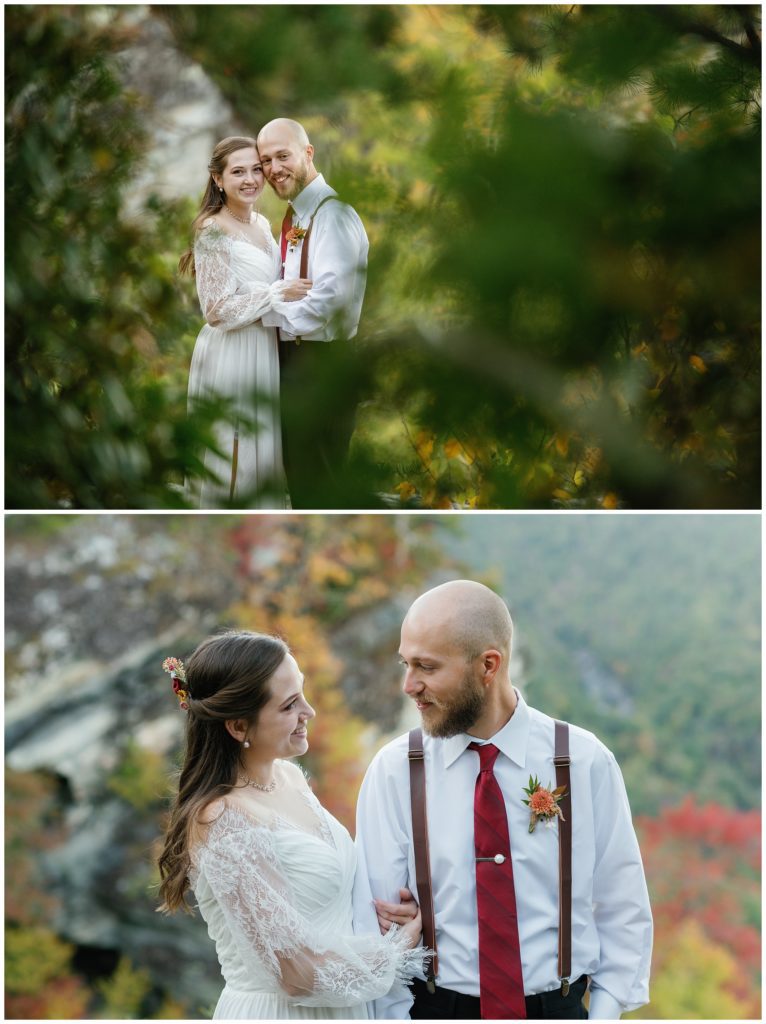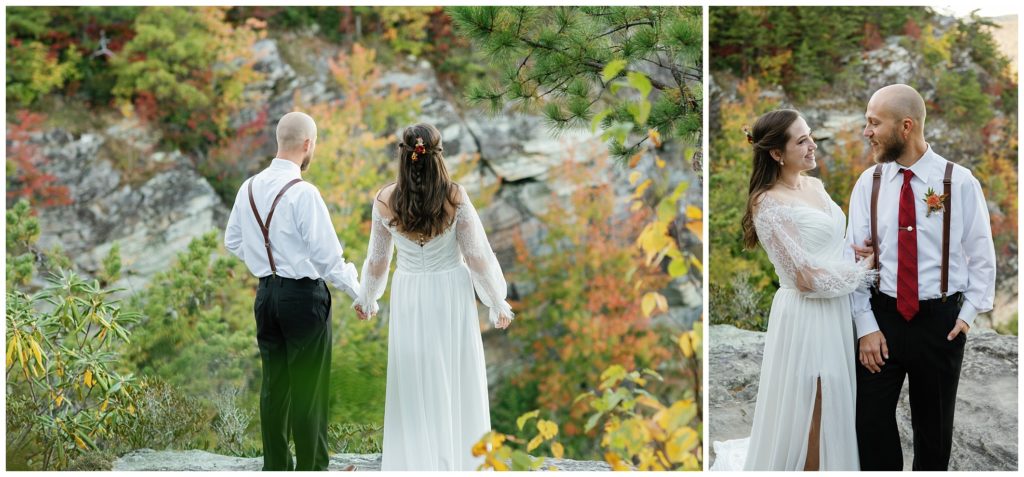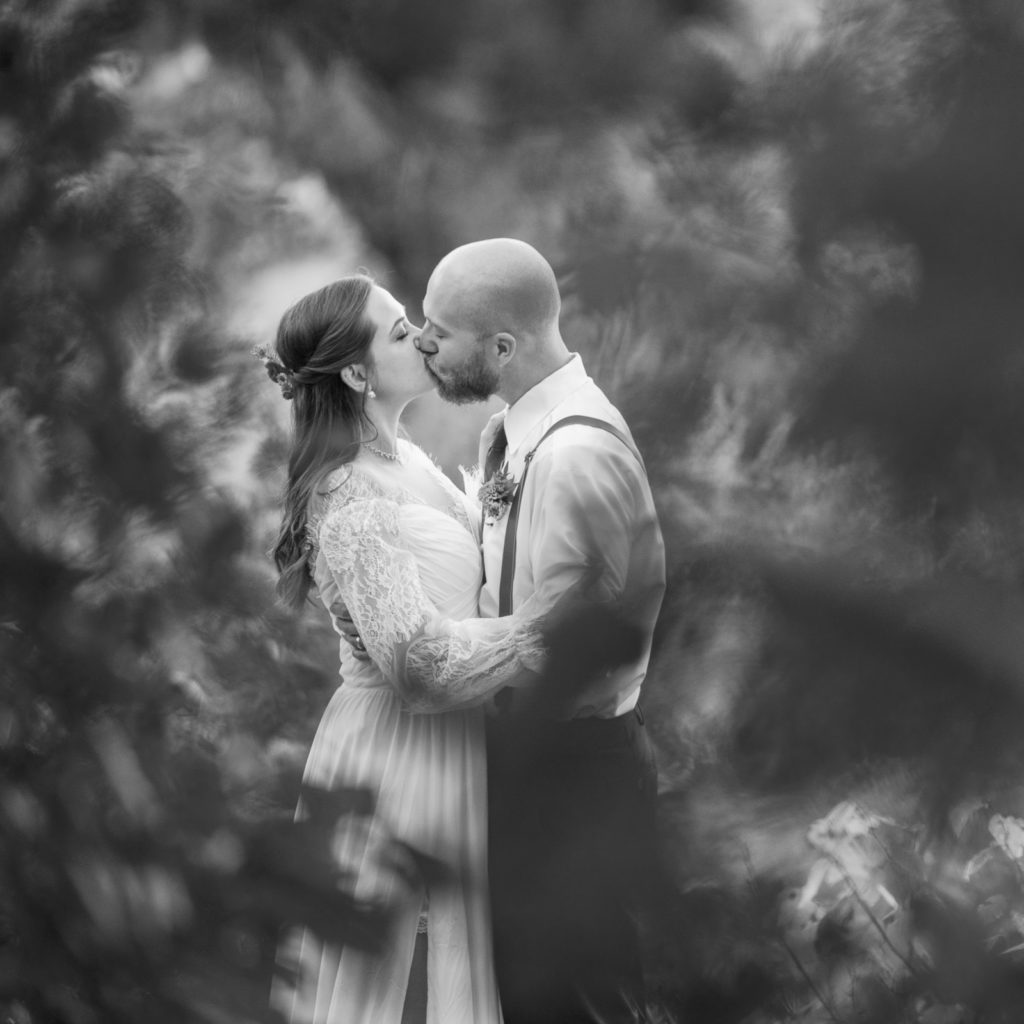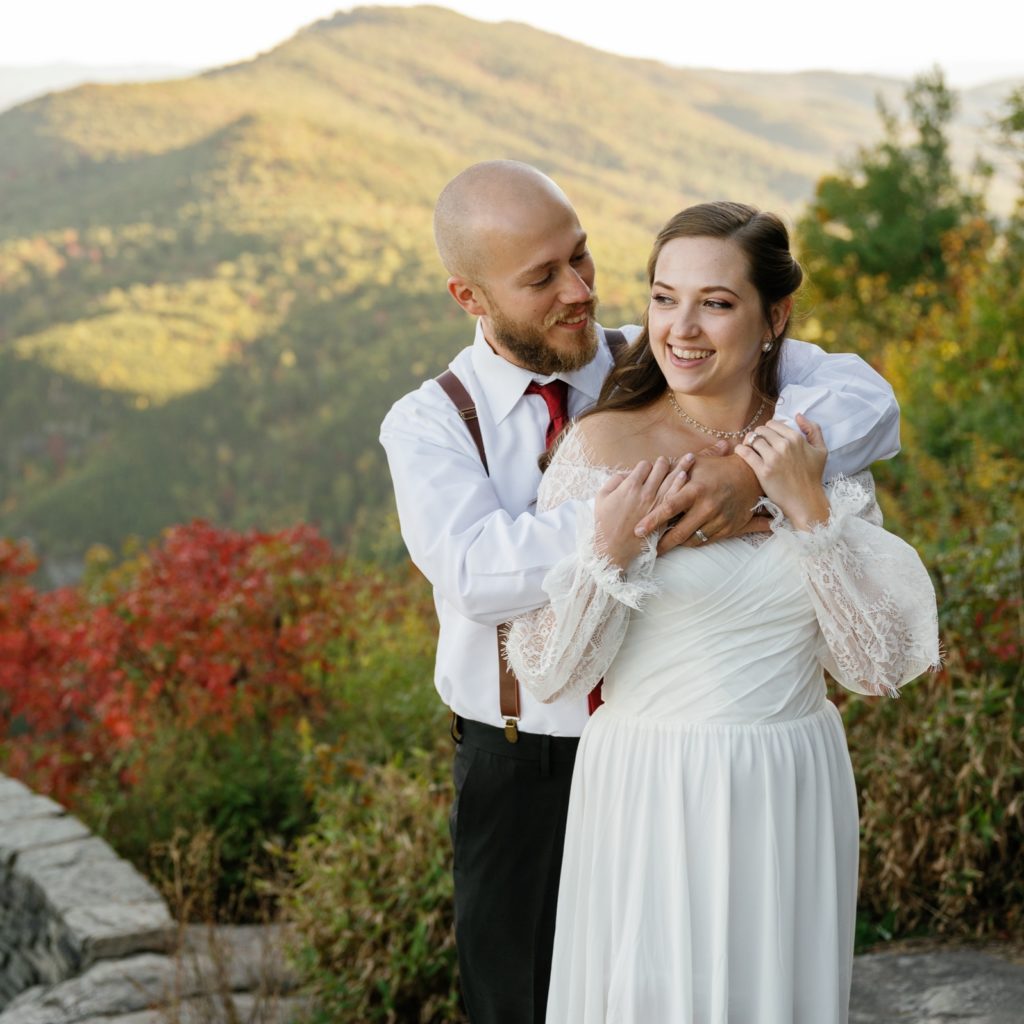 Suggested Blog Posts: Fall Elopement at Black Balsam | Asheville Brewery Elopement