A lot of couples have never had professional photos taken. So when your partner pops the question and you start planning the big day, you might feel a little hesitant about the whole "engagement photos" thing. Maybe you're already nervous about getting in front of the camera on your wedding day (or your elopement day), so getting more photos taken doesn't exactly put you at ease. But, have you ever heard of an adventure session?
Adventure Sessions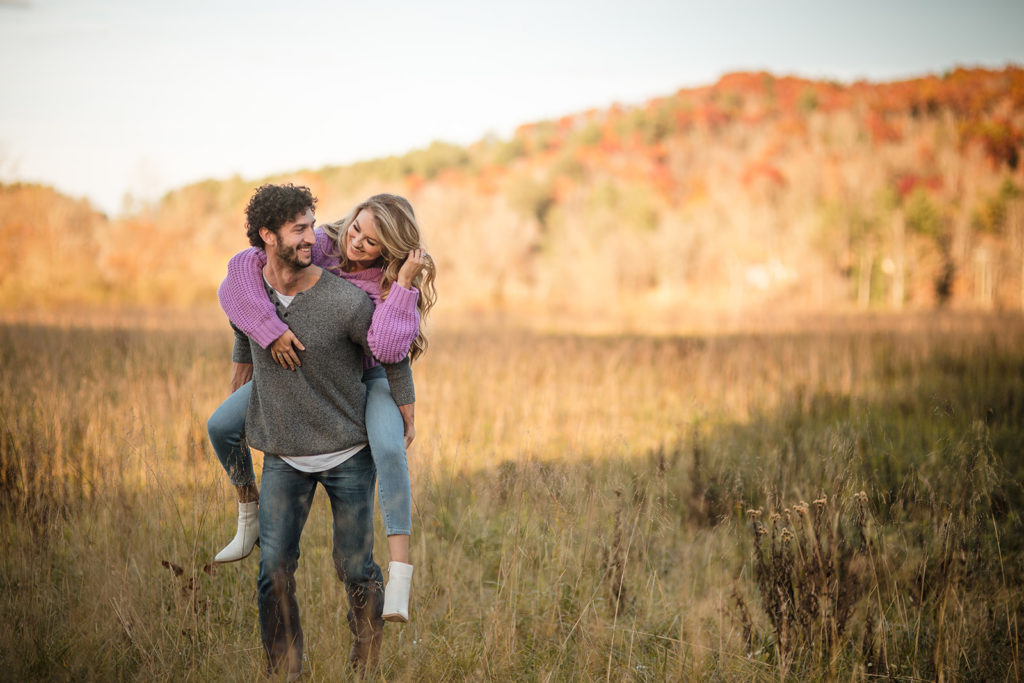 First, let's talk about what an adventure session actually is! An adventure session differs from the traditional photo session in that you actually spend that time doing what you love. Instead of spending an hour or so posing for photos, we actually spend that time, well, adventuring! Whether it's hiking a favorite trail, having a picnic at an overlook, skiing down a snowy mountain, or taking a scenic helicopter ride, adventure sessions are all about being in your natural habitat – doing what you love with the person you love, and having a blast! There just happens to be a photographer along for the ride, documenting the fun. But don't worry, our team will match you with the perfect photographer, who will double as your adventure guide. So instead of someone holding a big camera up to your face the entire time, you'll have someone who knows all the best spots to adventure, how to find the best lighting, and how to make sure you feel comfortable and free to be yourselves. Oh, and they're really good at third wheeling.
An adventure session can last anywhere from two hours to a full day – or even two days if you have a backpacking trip in mind! It all depends on what feels right for you as a couple. Adventure sessions differ from regular engagement sessions in that we spend that time exploring and having fun, while capturing all those real laughs and real feelings.
Are Adventure Sessions Only for Couples?

Heck no! While adventure sessions are most common as a replacement for the traditional engagement session, you can also use them to get some anniversary photos of you and your boo, or to celebrate a big life event, or even just for fun. But, your adventure session doesn't have to be just for you as a couple – we love when your kiddos (human or fur) can join in on the adventure! Now, you know your family best, so if a day of hiking isn't their thing, we might want to adventure somewhere a little closer to home. Adventures at your place, anyone?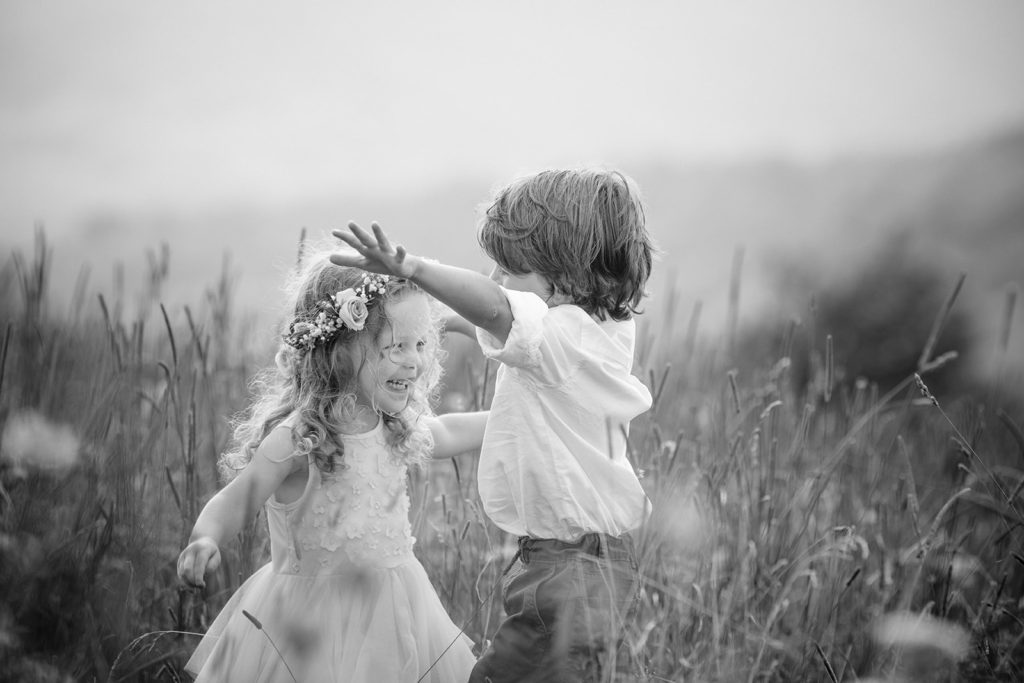 Why Have an Adventure Session?

Break Away from Tradition

At Legacy and Legend, we're all about breaking the mold. We help couples ditch the traditional wedding plans that don't suit them, and forge their own path with an epic adventure elopement. An adventure session is the same idea! Why box yourself in with the classic engagement session, where you do all the traditional poses and get photos that look just like everyone else's?
Get Outside!

Between work, obligations, and your ever-growing to do list, it can be so hard to make time to get out and explore. With an adventure session, you not only get to visit somewhere beautiful, you also get photos that are candid, authentic, and real. You get photos that capture what it truly feels like to be outdoors, enjoying the fresh air with the person you love most in the world. And, have you SEEN a sunset over the mountains? 'Nuff said.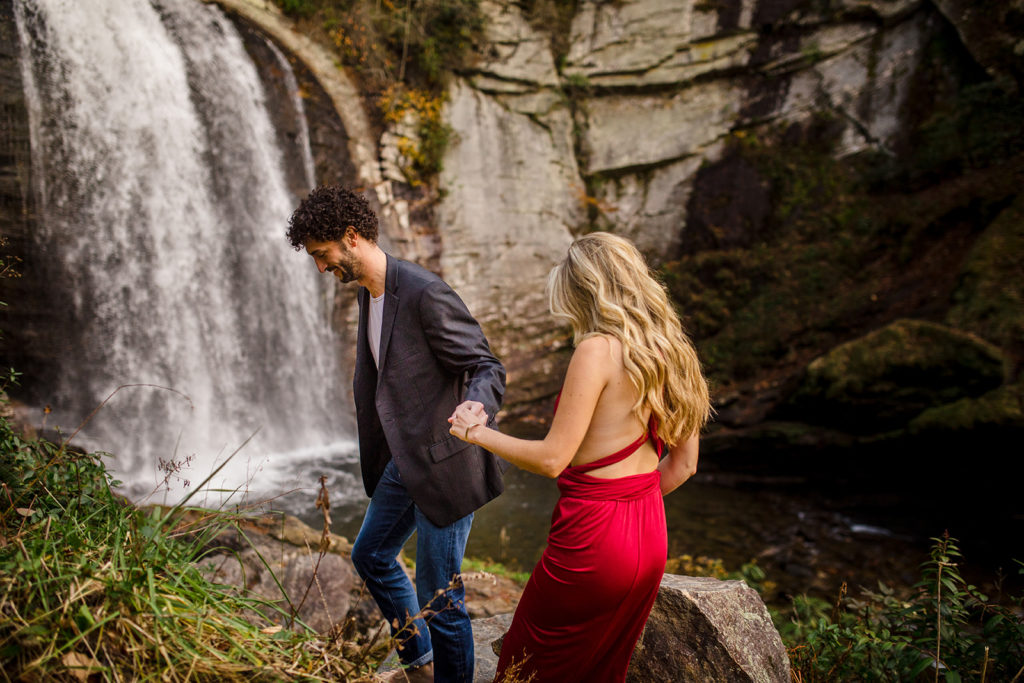 Capture Real Moments

Does the thought of getting photos taken have you shaking in your boots? Are you worried that you're "awkward" and "unphotogenic?" Here's a secret – we don't believe you. As photographers, it's our job to make you feel like a million bucks. So, instead of the traditional approach where we tell you where to stand and tell you which way to look and have you do a bunch of awkward posts, we like to do things a little differently. You already have chemistry, we just make it come to life! We guide you through some prompts, but mostly we just let you be yourselves. And don't worry, we'll help you out if you get stuck, but as the session goes on, you'll feel more and more free to relax and just have a good time. That's why we recommend scheduling at least a few hours for your adventure session – you probably don't just show up ready to stunt in front of the camera – it takes a little bit of time to get comfortable.
Make the Experience More Meaningful

Instead of just choosing the typical "engagement photo spot" in your town – you know, the one that everyone goes to – you can choose a spot that's going to make your photos so much more meaningful. Whether this means revisiting a favorite trail, taking a roadtrip to the spot where you got engaged, or just finding somewhere that you've never been before and making new memories, your experience during the adventure session matters. When you look at your photos, you shouldn't just see yourselves looking stoked (that's great too, though). You should remember how you felt in that moment. Remember that the reason you look stoked is because you had just rounded a switchback or climbed a stack of rocks and were greeted with the most amazing view. Remember that the reason you're smiling so wide is because your partner had just whispered a funny joke into your ear. With an adventure session, you're not just getting photos – you're getting an experience.
Ready to Plan Your Adventure Session?

Does all that sound right up your alley? Are you ready to ditch the idea that a photo session requires you to feel terribly uncomfortable while someone poses you like a rag doll? We'll help you figure out the perfect location, and give you tips and recommendations along the way – all you have to do is be in love, and you've got that part down already. Contact us, and let's get started!