Bri and Caroline had a beautiful winter waterfall elopement in the Mountains of Asheville! If you are thinking of booking your winter elopement with Legacy and Legend, now is the time! We are so thrilled to share these images with you all on the blog today. Hopefully it gives you a little inspiration for your own elopement!
This elopement day was filled with joy and emotion. It was a chilly day in the mountains, but you can't even tell because of how much fun they were having. Caroline kept warm during their elopement with a white fur coat and a red plaid scarf. This was perfect for their mountain elopement. Scroll through the blog post below to see Bri's awesome socks too!
This waterfall spot is a very popular location for our couples to elope, and we love it! It is especially popular in the winter, when you're looking for a different backdrop than mountain views. To see another Waterfall Elopement on the blog, check out Peyton and Jeremy's elopement!
After their ceremony, of course we celebrated with a fun champagne pop! This is becoming so popular for our couples to do at their elopement and it is so much fun.
View some of our favorite images from this waterfall elopement in the mountains below! Congratulations you two on your joy filled day! We are so grateful to have been a part of it!
Legacy and Legend Team:
Photographer: Jesse
Florist: Flourish Flower Farm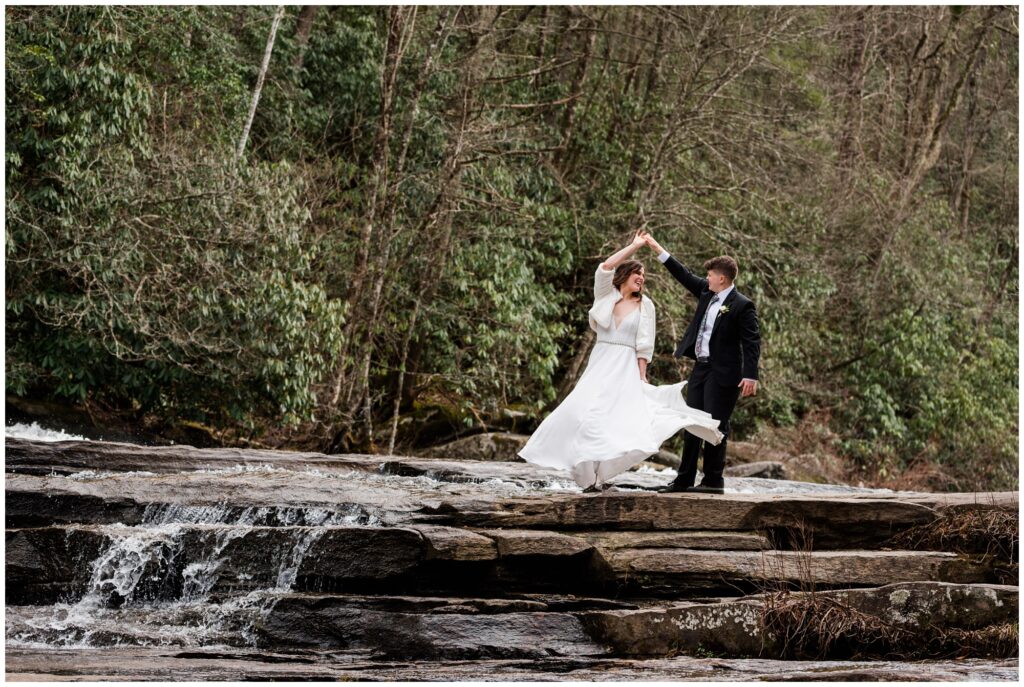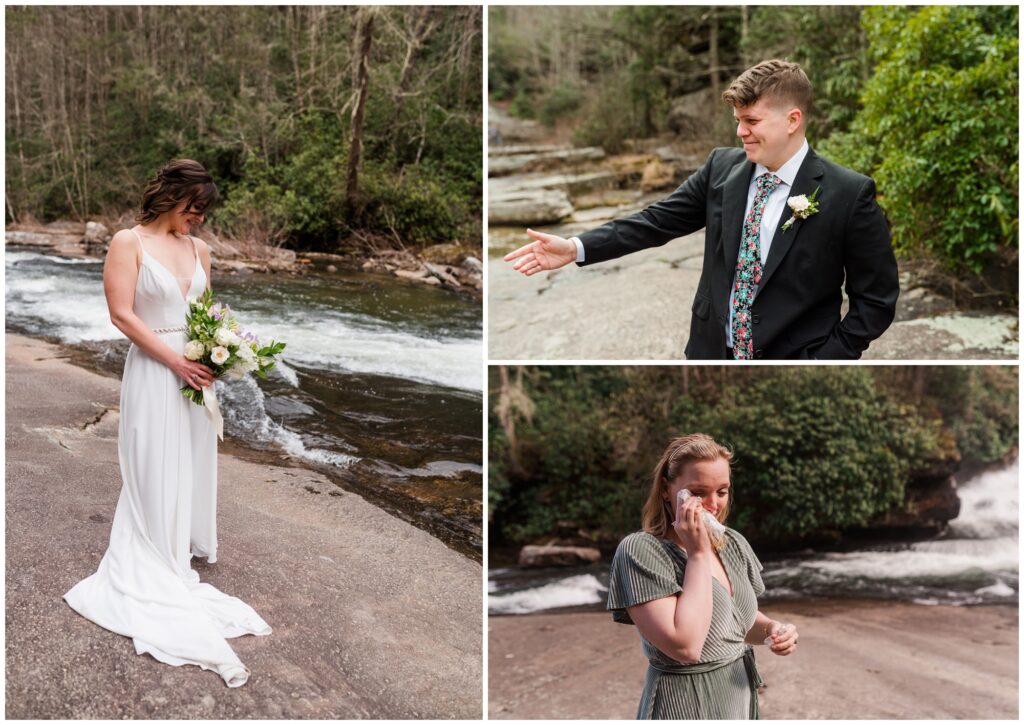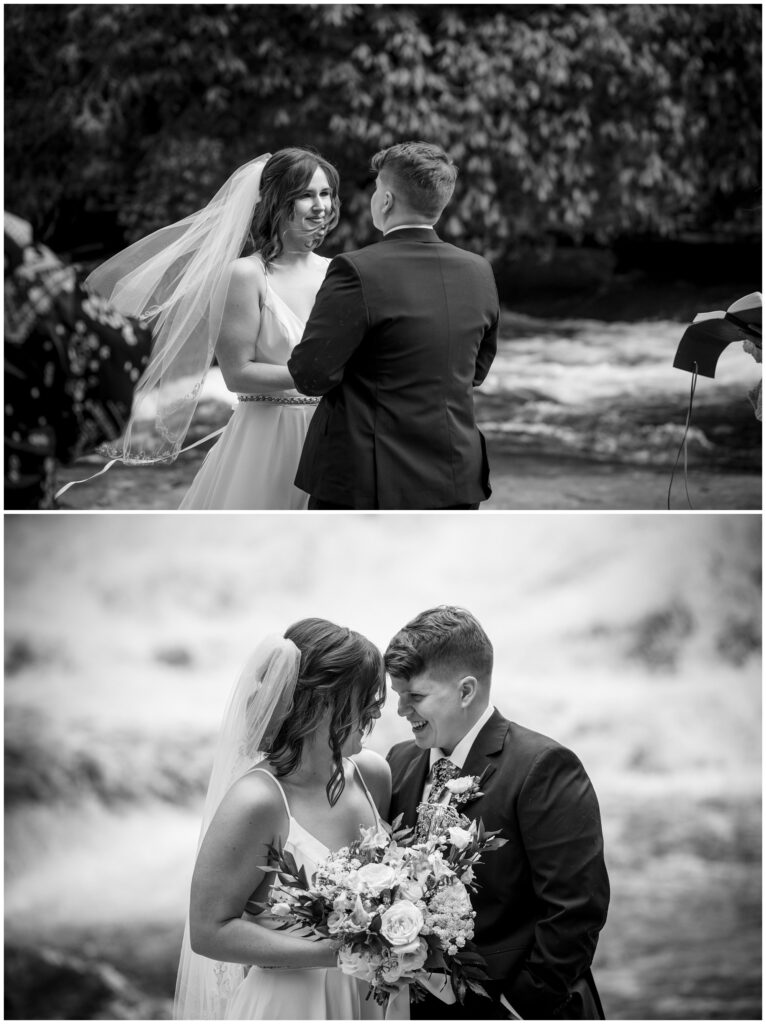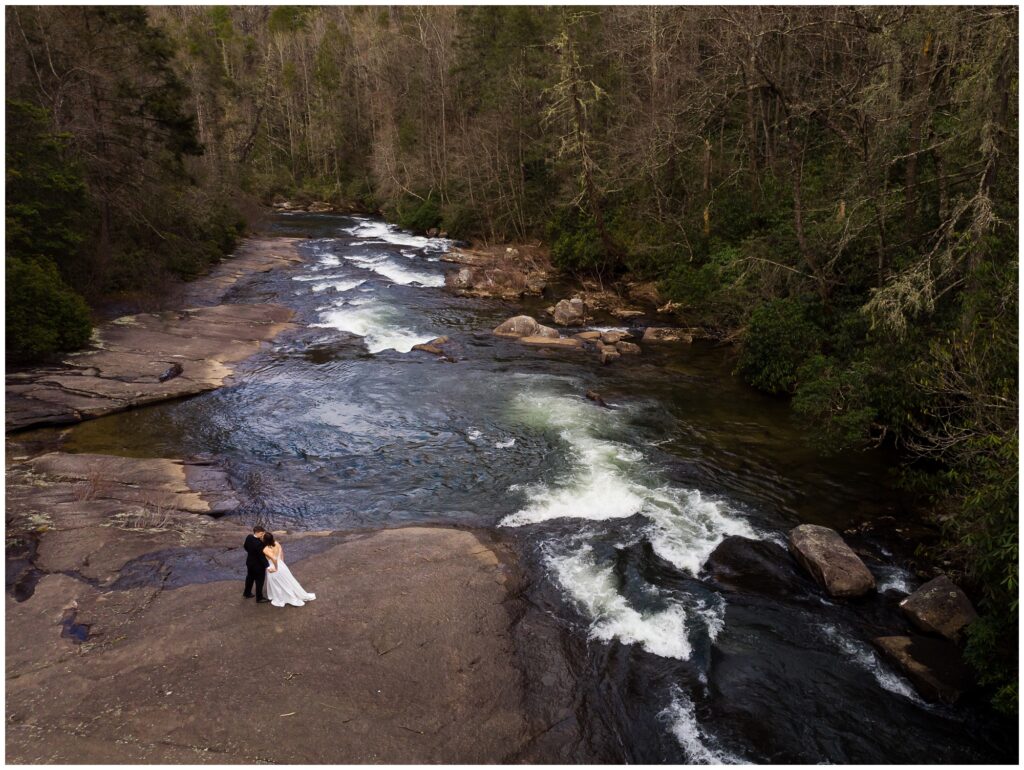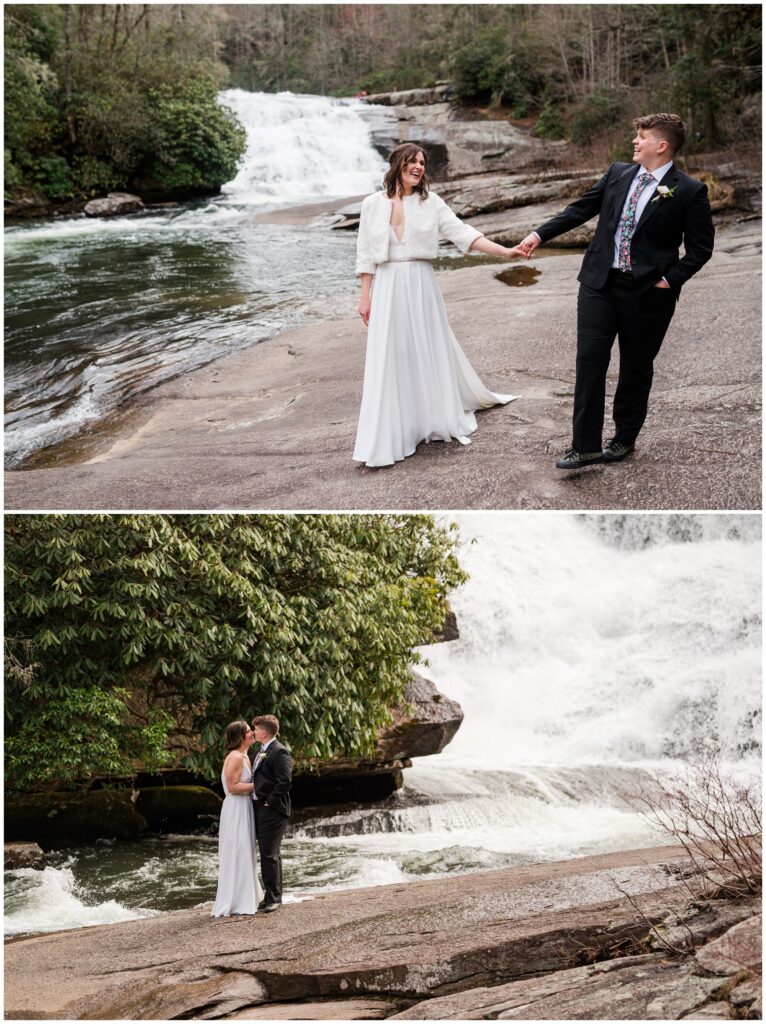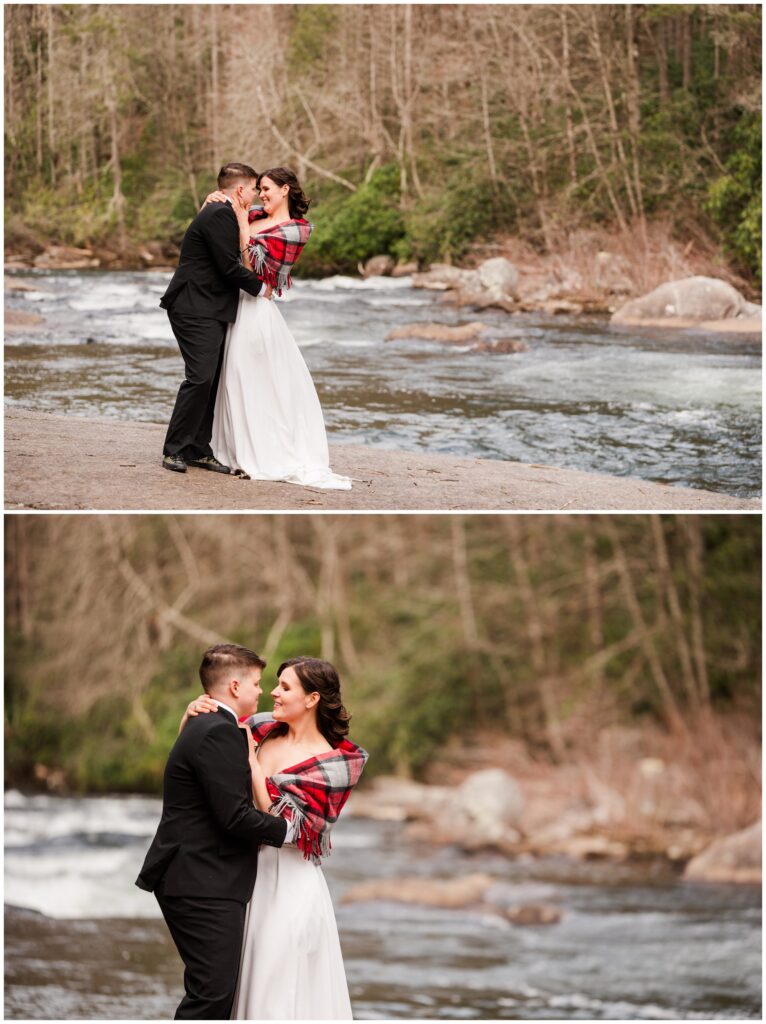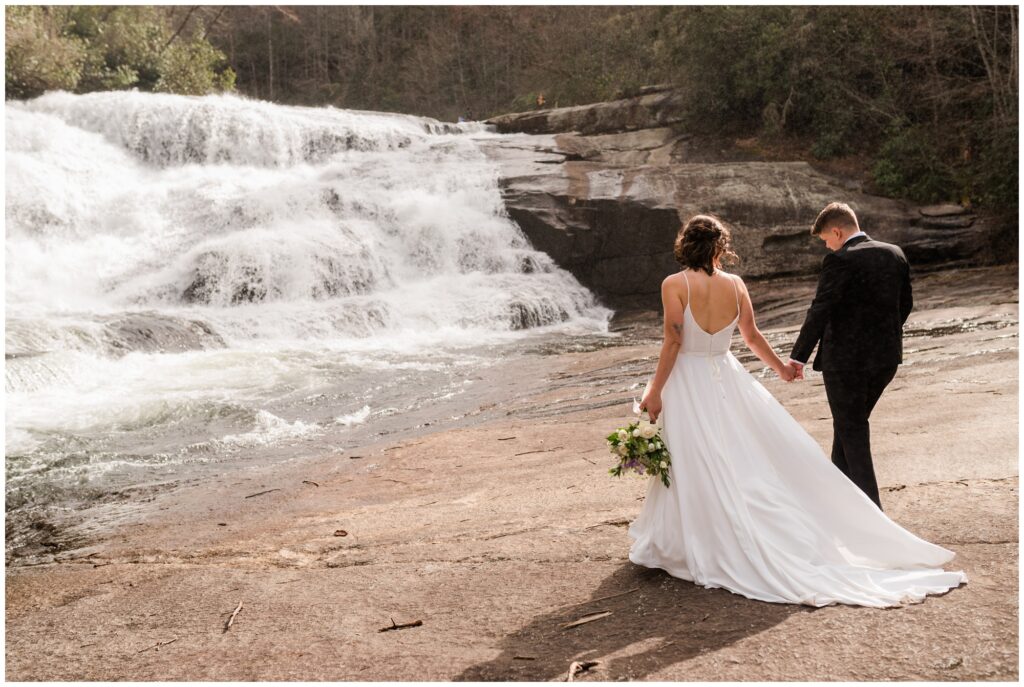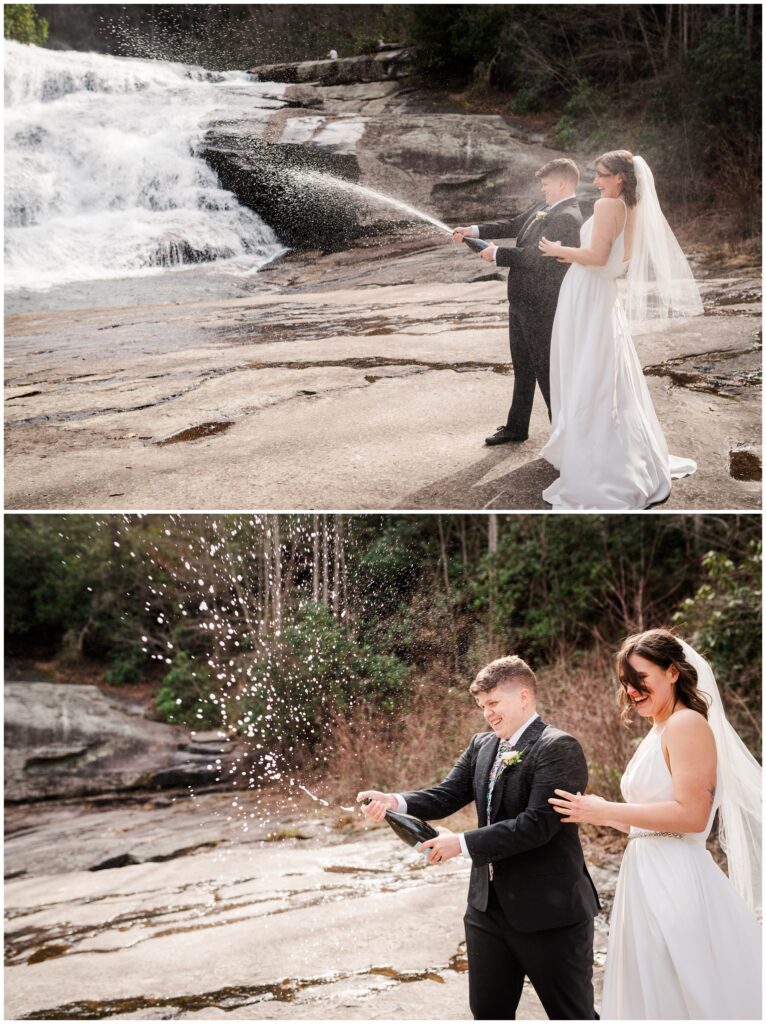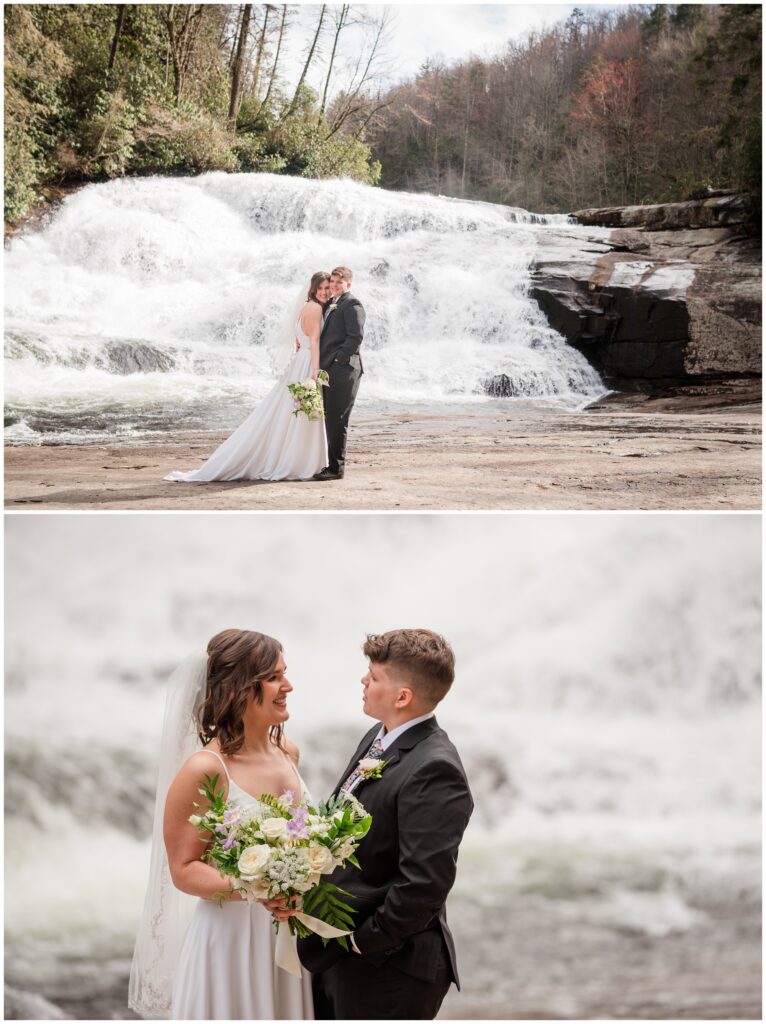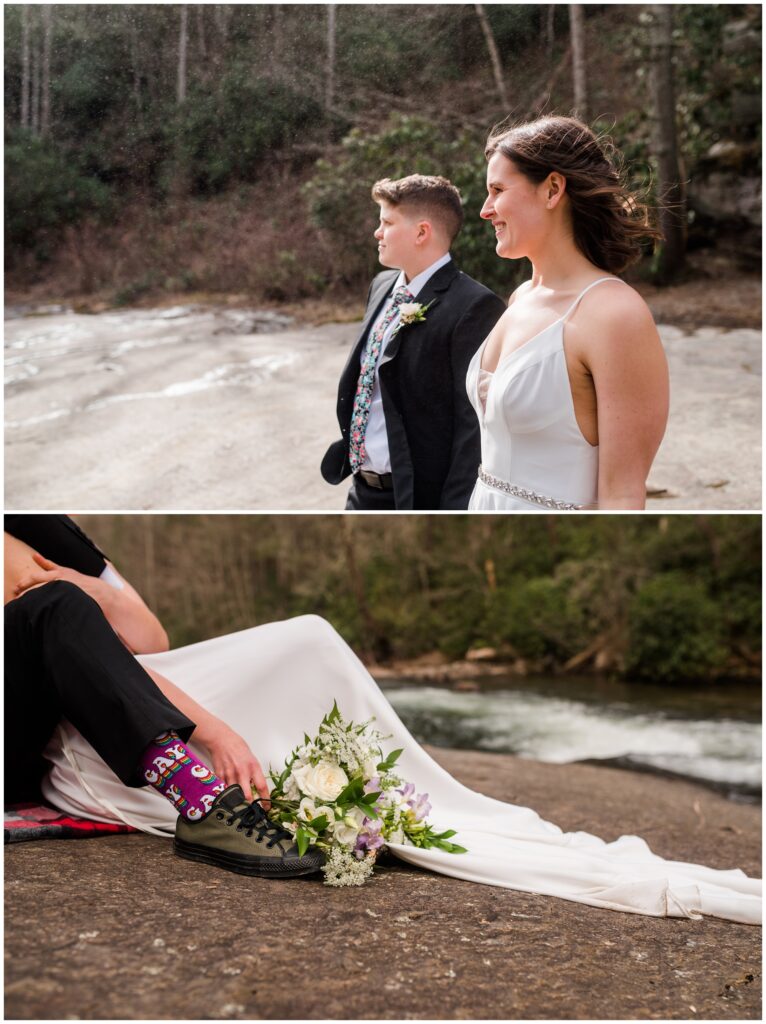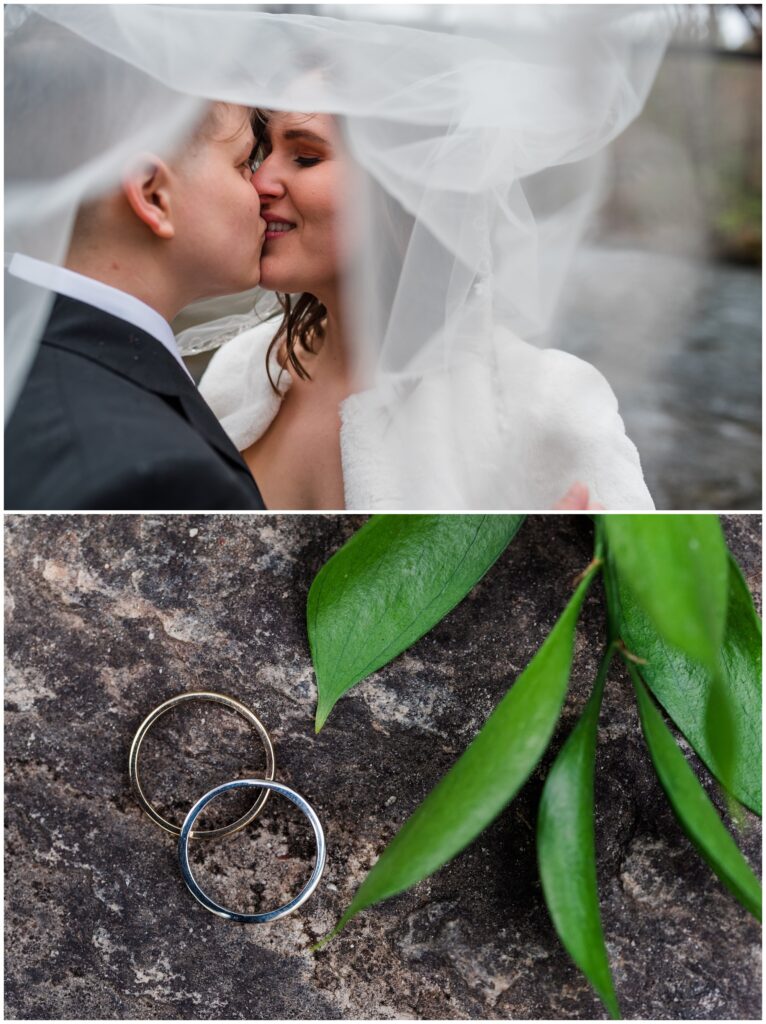 To contact Legacy and Legend about planning your full service elopement, click here!