Fun fact: Ray and Yves had their summer elopement in Asheville just TWO WEEKS after getting engaged!! How amazing is that!
It was such an honor to be a part of this special day in their lives together. Helping them put together their elopement and seeing it out, along with getting to know them and see how truly happy they make each other was so incredible. They are the sweetest people and we loved working with them!
Ray and Yves chose to do a waterfall elopement ceremony, and head up the Blue Ridge Parkway for photos afterwards. Once we got to the top of the Blue Ridge Mountains, we found ourselves with fog all over! This is one of the things you can never predict with the mountains, but we were still able to capture some beautiful bride and groom elopement photos in the fog. It ended up clearing just in time for some beautiful sunset portraits!
View some of our favorite images from their all inclusive summer elopement in Asheville on the blog below! Congratulations Ray and Yves!!
Legacy and Legend Team: Kathy & Vanessa
Florals: Petal & Fern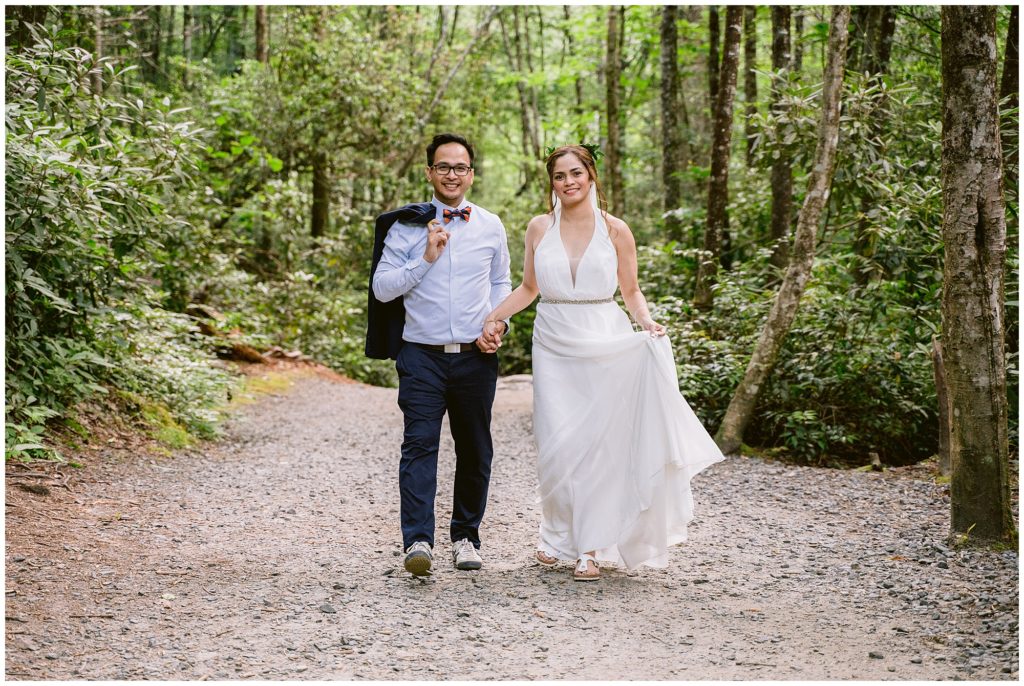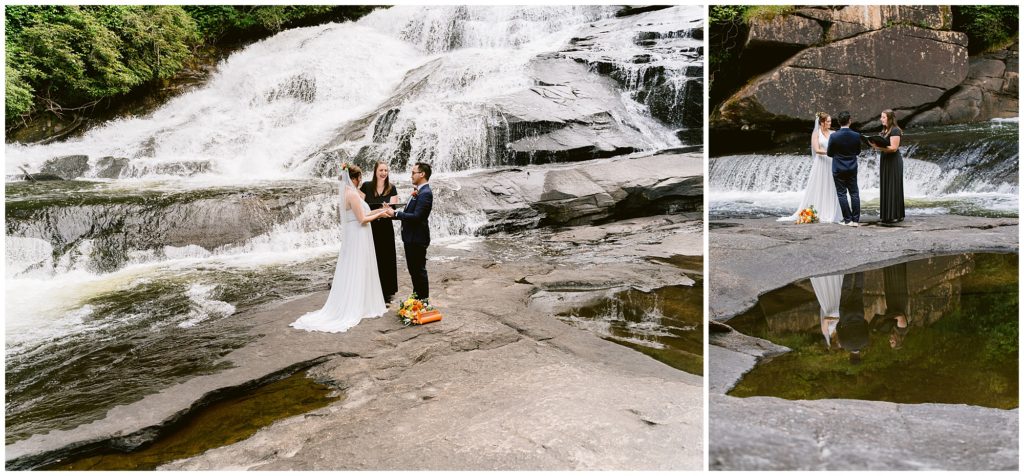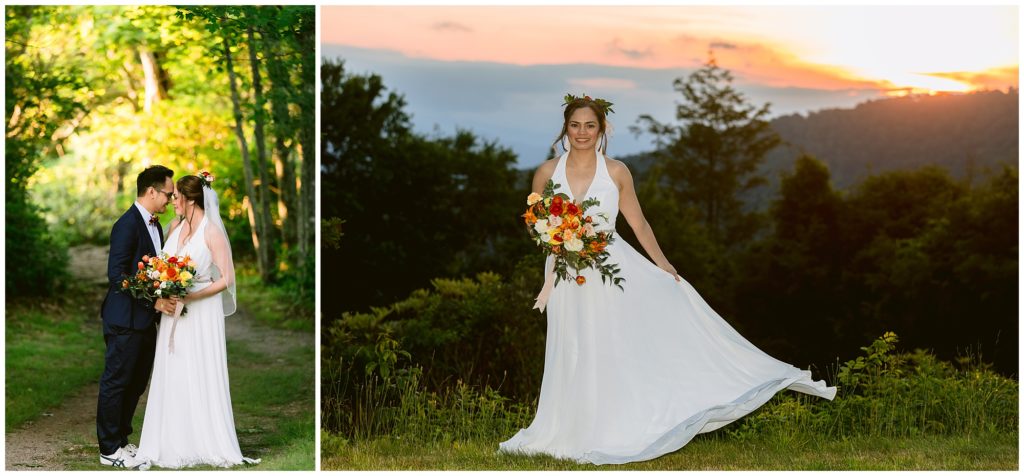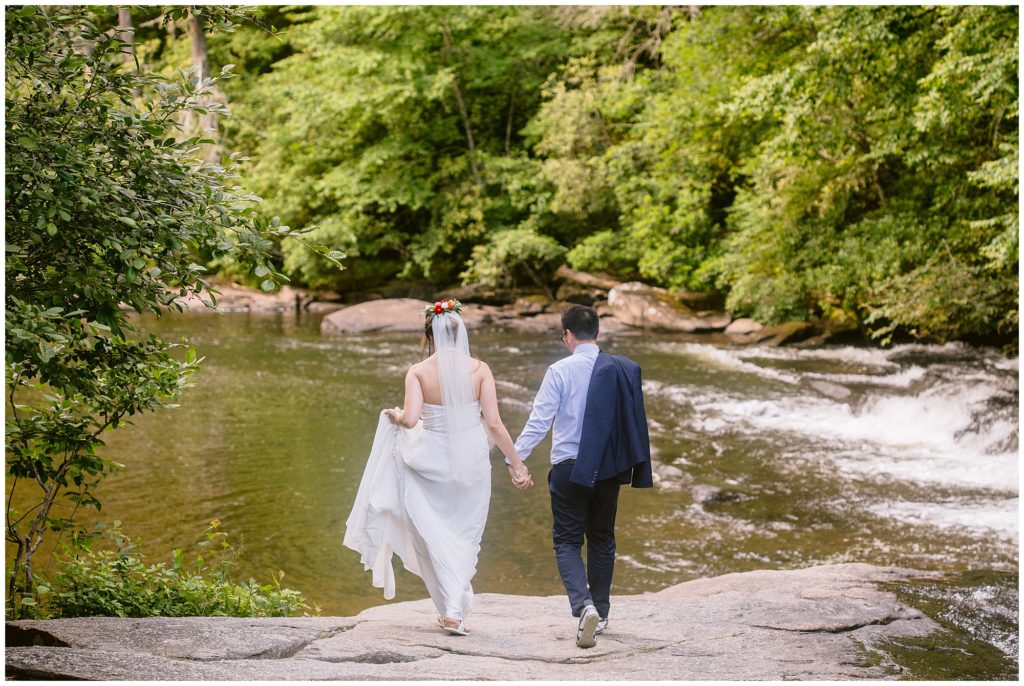 Review:

One would think a wedding or elopement would be stressful, but Legacy & Legend made it simple for us. We had considered other options, but so glad we chose L&L to help with our special day. Kathy was super responsive and provided many suggestions and recommendations prior to our wedding. She was easy to work with and a lot of knowledge in the area, even helped/recommend a business that was able to accommodate our catering requirements for a small party! Very keen into details and just pleasant to work with, so thrilled to have used Legacy & Legend to help facilitate our special day.

On the day of, there was not a single problem, everything just fell into place and went as smooth as one could have anticipated. From the ceremony to the final pictorials in Buck Springs Gap, everything was just perfect. We have seen a sneak peak of the photos she had taken and so far, we just delighted and can't wait to see the rest.

I strongly recommend Legacy & Legend! You will not be disappointed… Our wedding was just PERFECT! Thank you to Legacy & Legend (Kathy) for making our special day stress-free!!!

Ray & Yves
Recommended Blog Posts: Foggy Fall Elopement in the NC Mountains | How to Make Your Elopement Stress Free