Amber and Myles were married on an absolutely beautiful winter day in January at Bearwallow Mountain. Winter elopements can often be unpredictable in the mountains with snow and weather, but this day was perfect for them. We are so glad they were able to have such a beautiful mountain view winter elopement at Bearwallow after having to change their wedding plans due to Covid.
They were originally planning a large wedding in Michigan for January 2, 2021. They were able to keep their wedding date, and were able to enjoy a beautiful sunset with unforgettable views.
Memories to Never Forget
One of our favorite moments from their winter elopement was Myles and his reaction to seeing Amber! We were able to keep them separate before the ceremony, so Myles did not see Amber until it was time to walk down the aisle. As soon as he saw her, he cried. It was such a beautiful and intimate moment to be a part of and capture.
Amber wore a beautiful a-line wedding dress with lots of fun layers. She wore her mother's veil to have a part of her with her on her wedding day, and we were able to get lots of fun veil photos! If you wear a veil on your wedding day, we are 100% going to get under there with you to get some gorgeous photos! It often feels silly in the moment, but just wait and see in this blog post how stunning they turn out. Veil shots are a must if you choose to wear a veil for your elopement!
In the state of North Carolina, weddings require two witnesses. Amber and Myles were joined by two of their best friends to witness their marriage. If you plan on eloping in NC and you want a private ceremony, Legacy & Legend can help be your witnesses! They were also joined virtually by family and friends over Facebook live.
Sunset Celebration
At the end of the night, we were able to celebrate with a champagne pop and toast while watching the sunset. They even chose to include a dozen cupcakes from Short Street Cakes to enjoy! The winter lighting and sunset on this day was perfect for them! After watching the sunset, we were able to light sparklers and take sparkler photos as well!
All of our elopement packages include at least two hours of photography. Having this time allows us to get a great variety of images for you to fully enjoy and look back on the full scope and feeling of your wedding day.
Scroll through their blog post to see some of our favorites from their winter elopement at Bearwallow! You definitely don't want to miss the ending drone shot!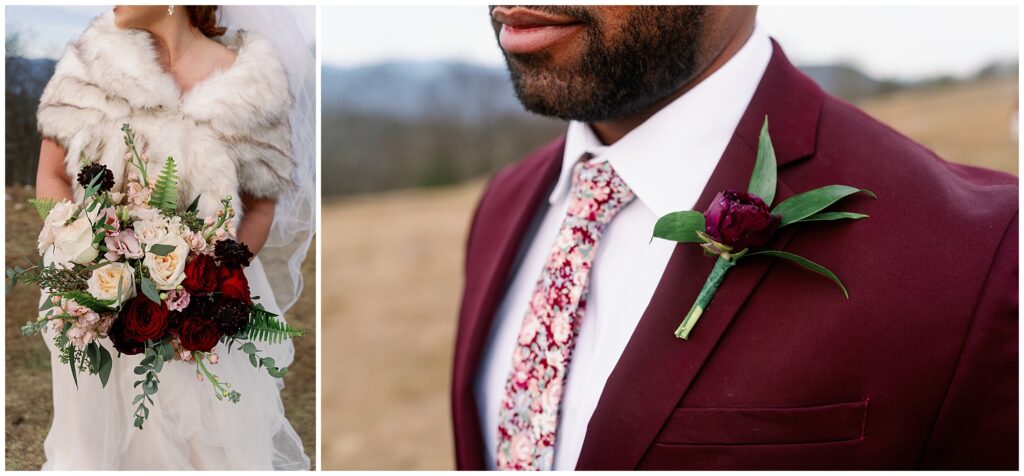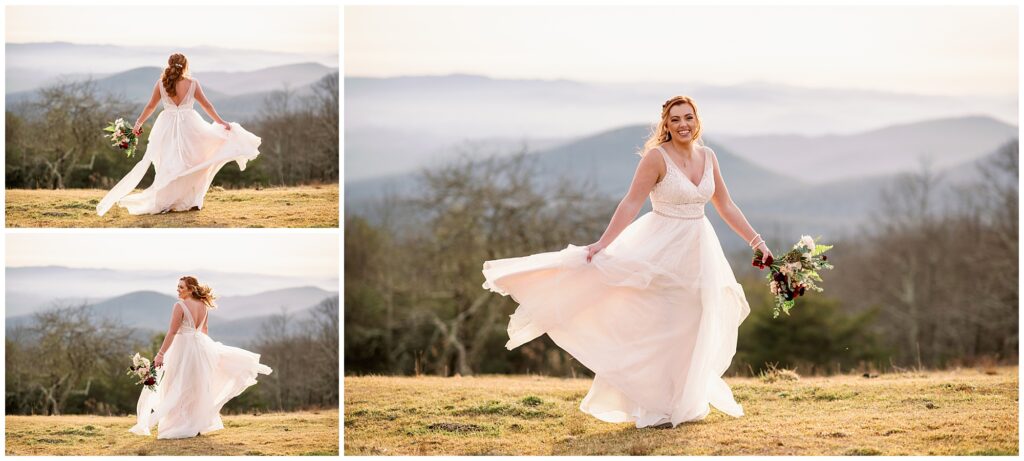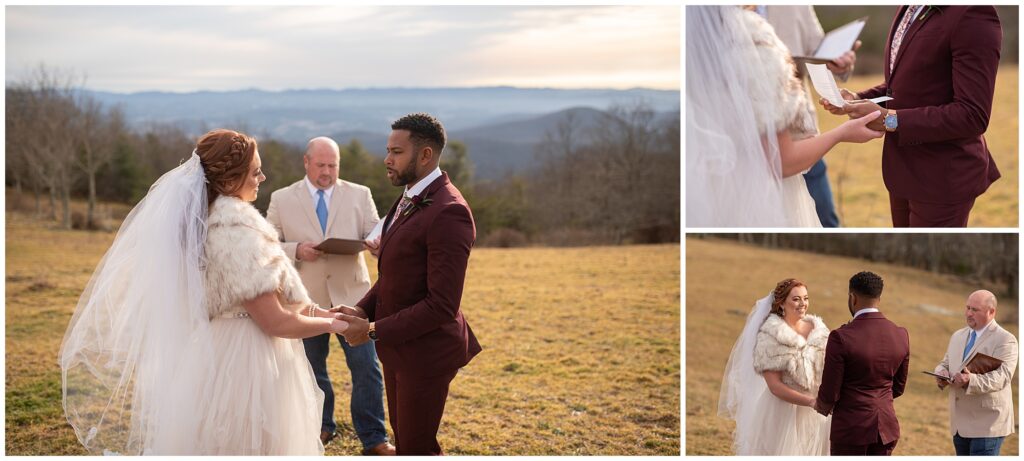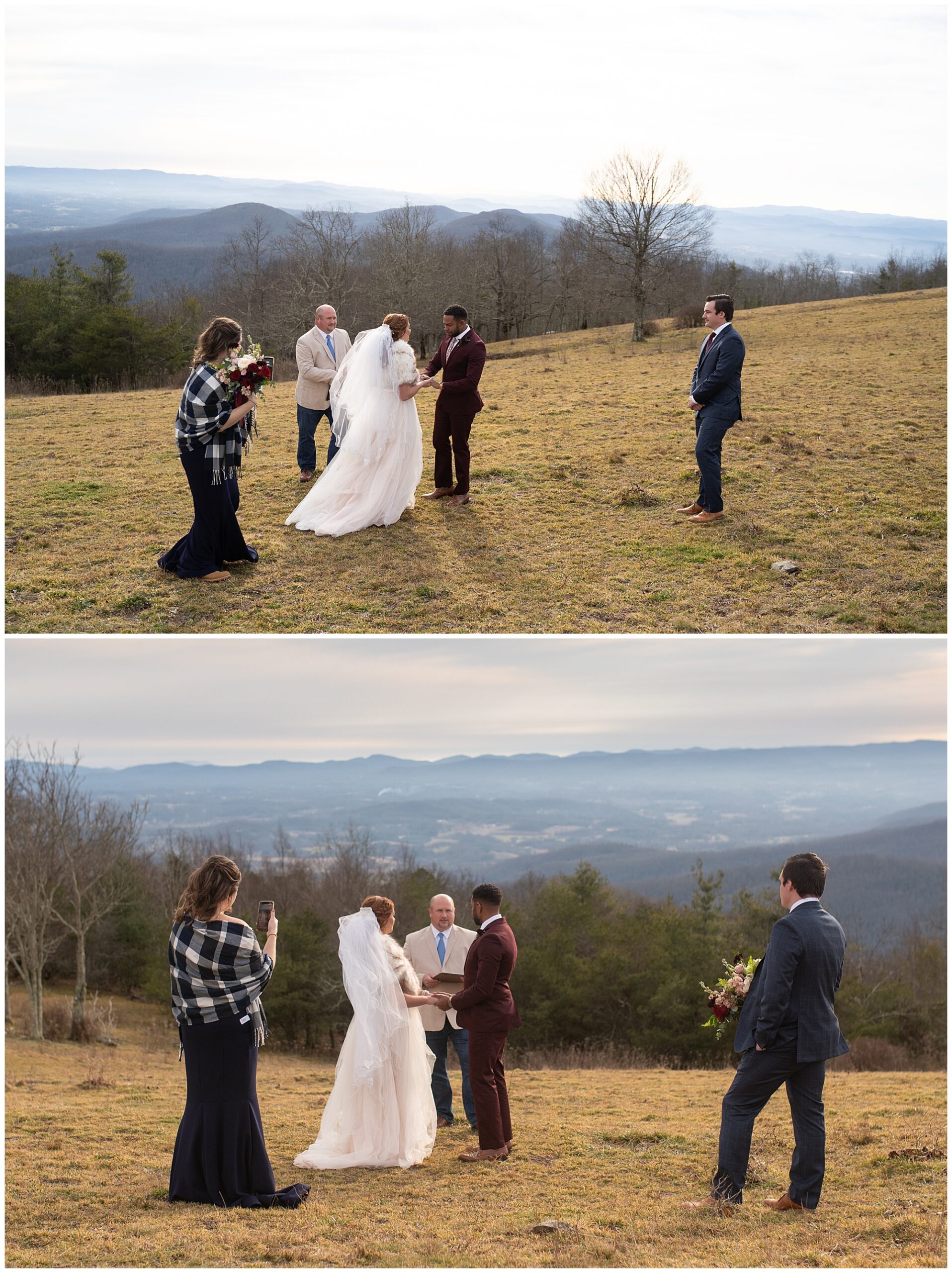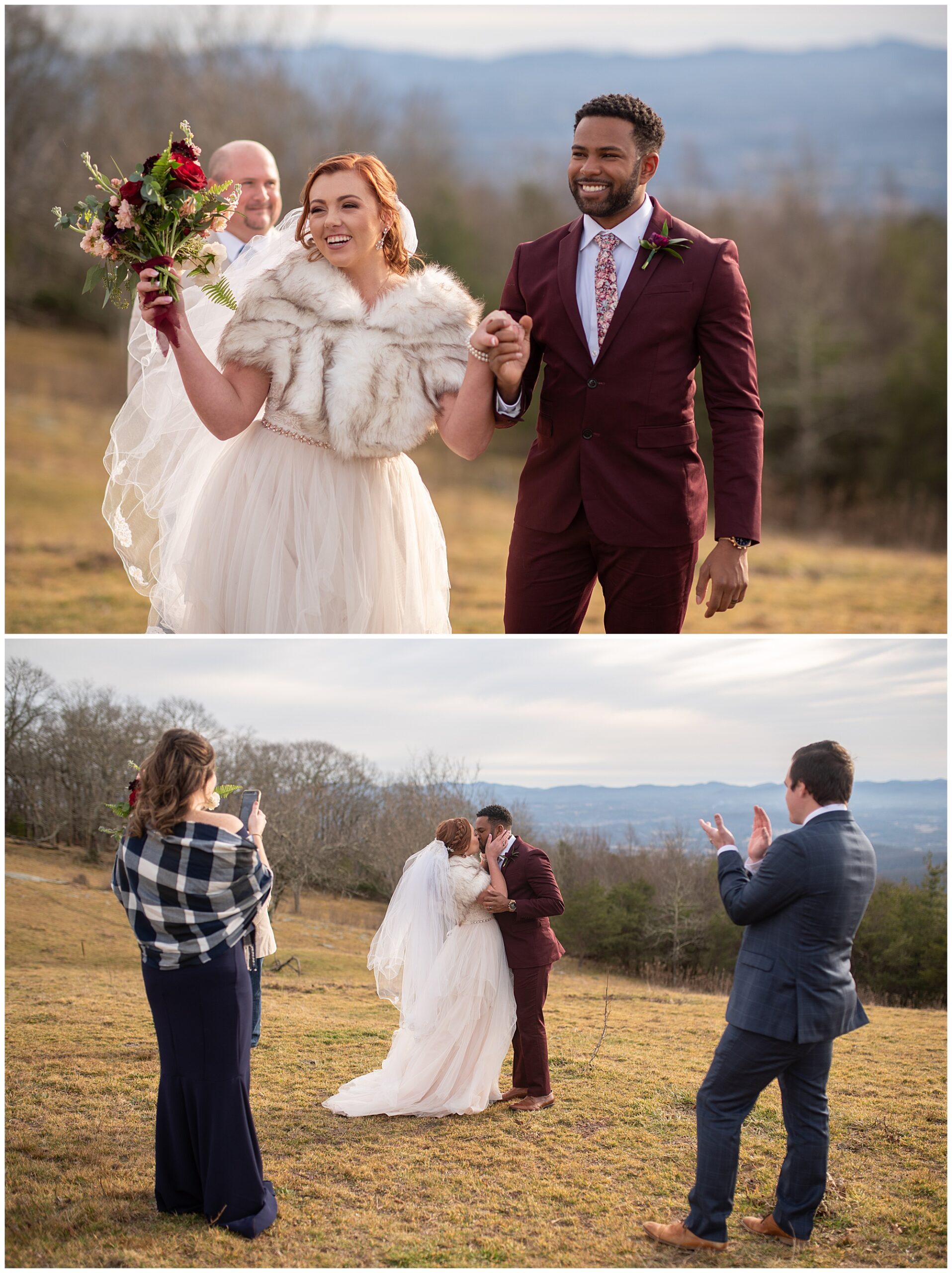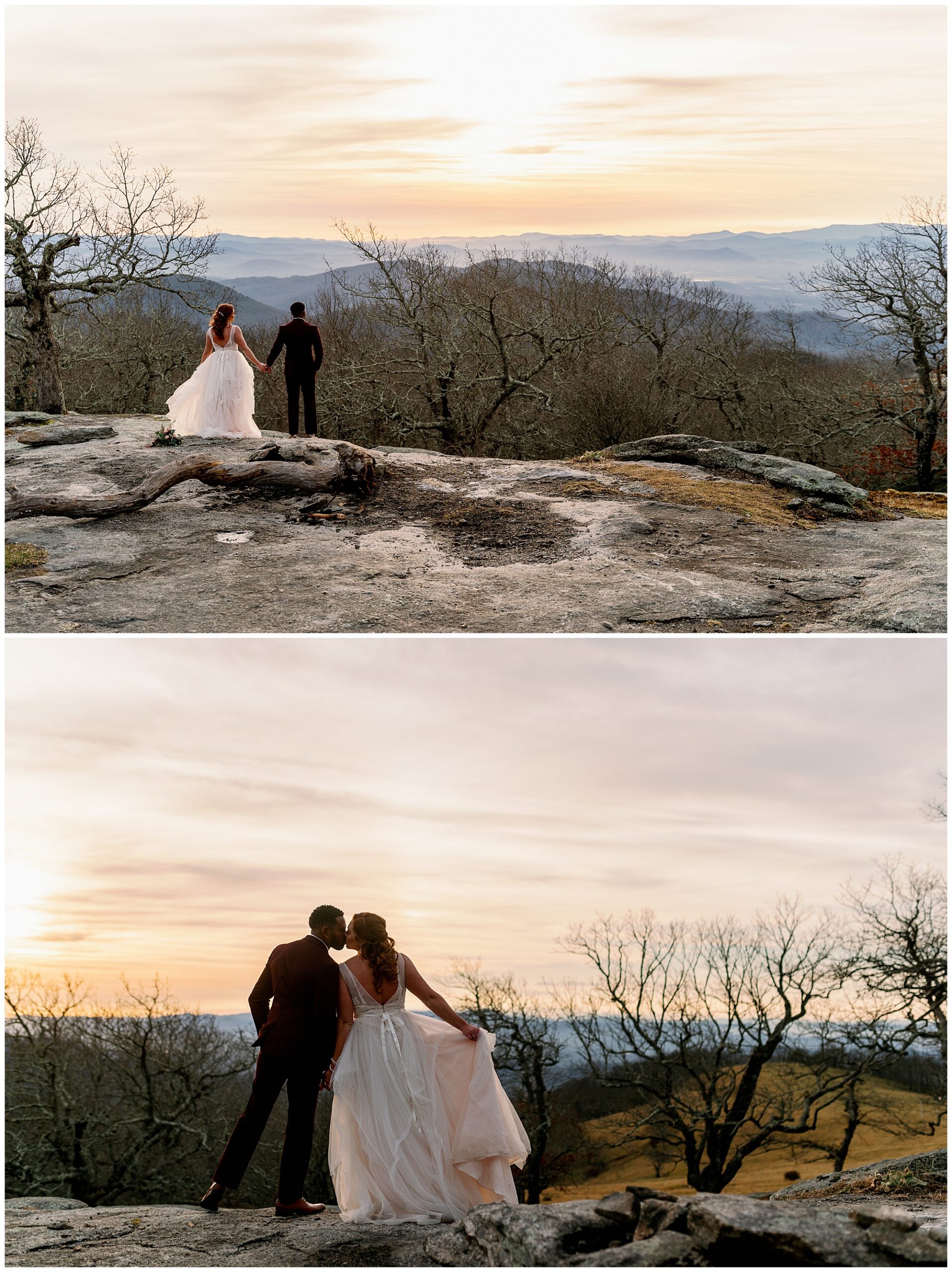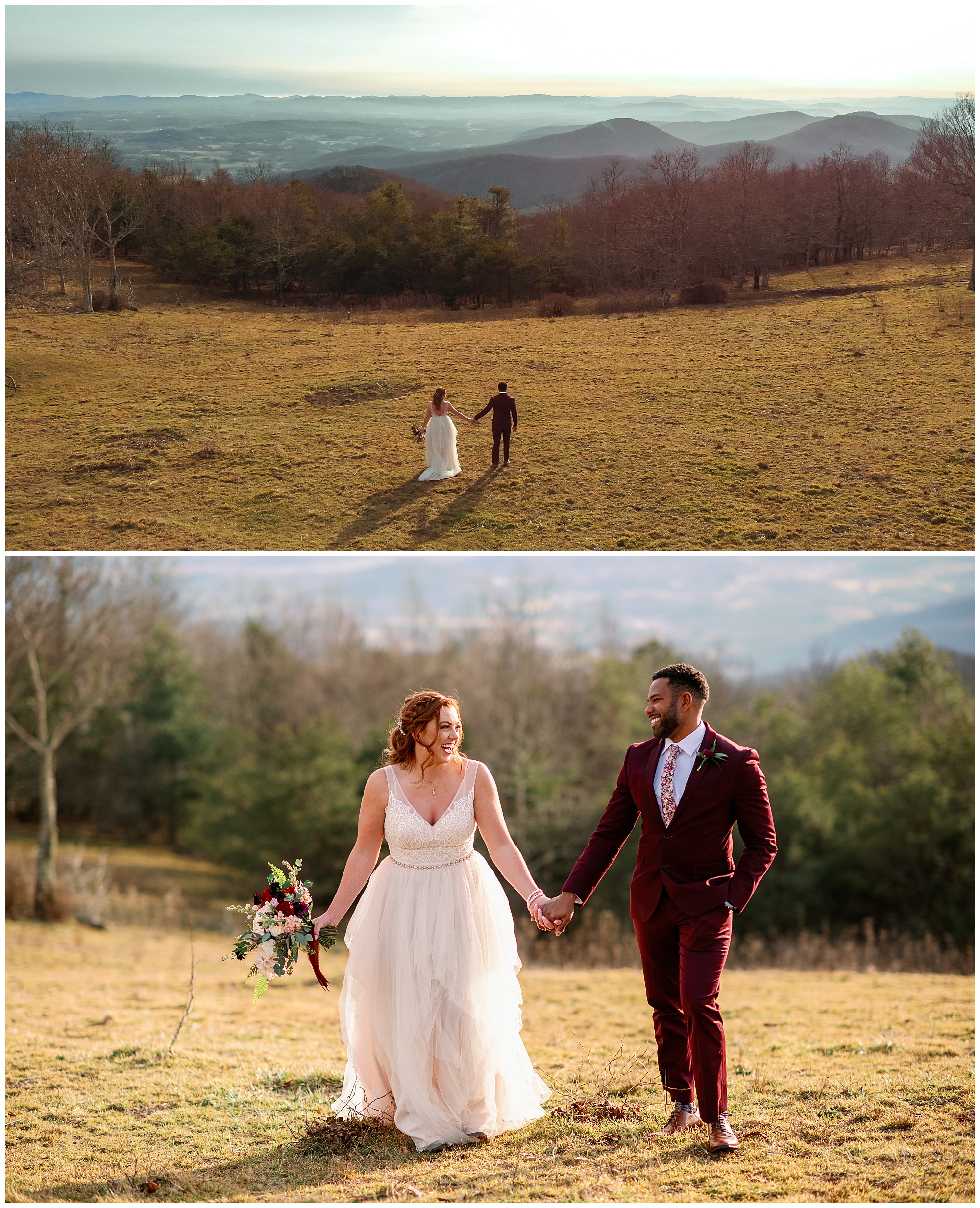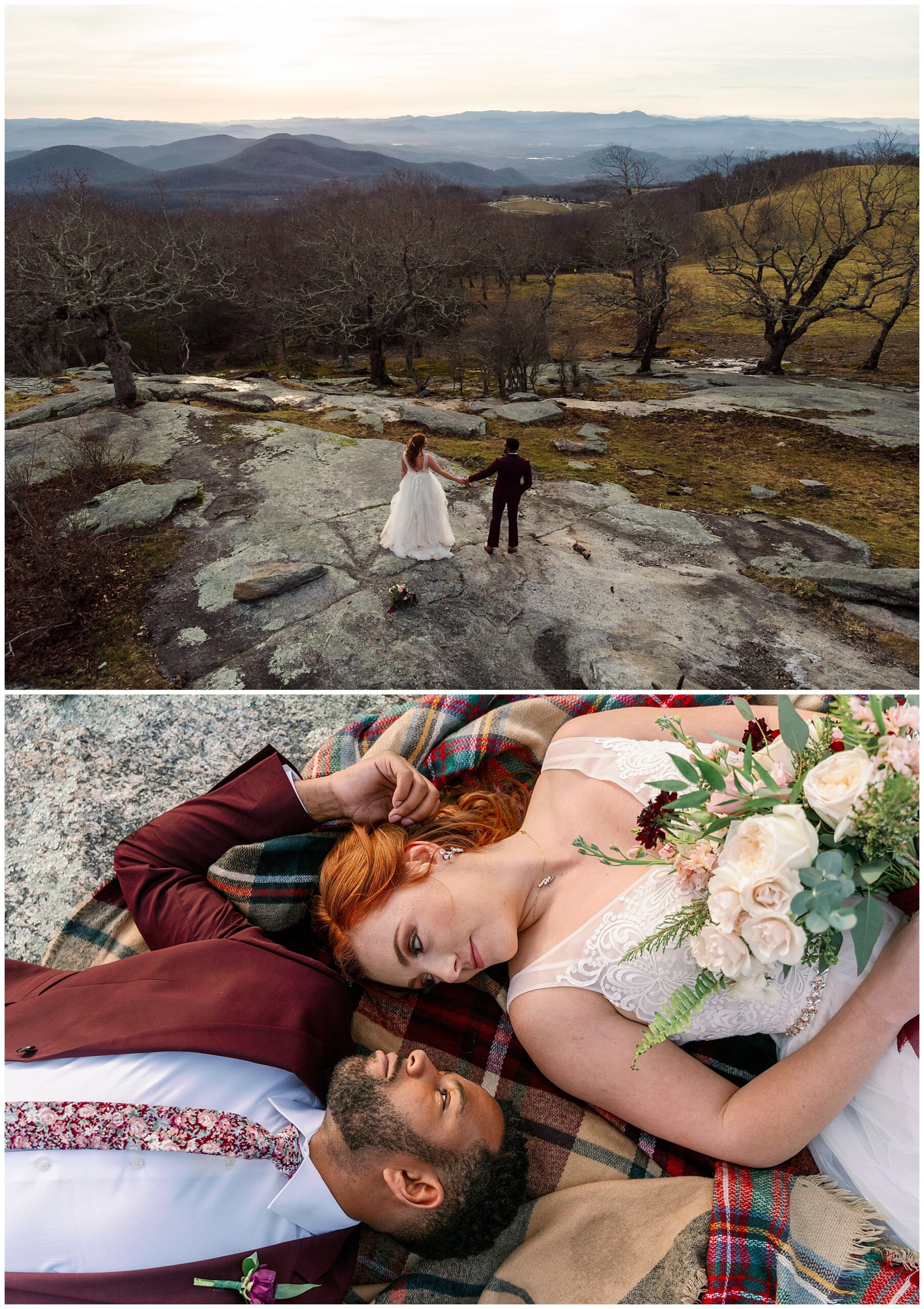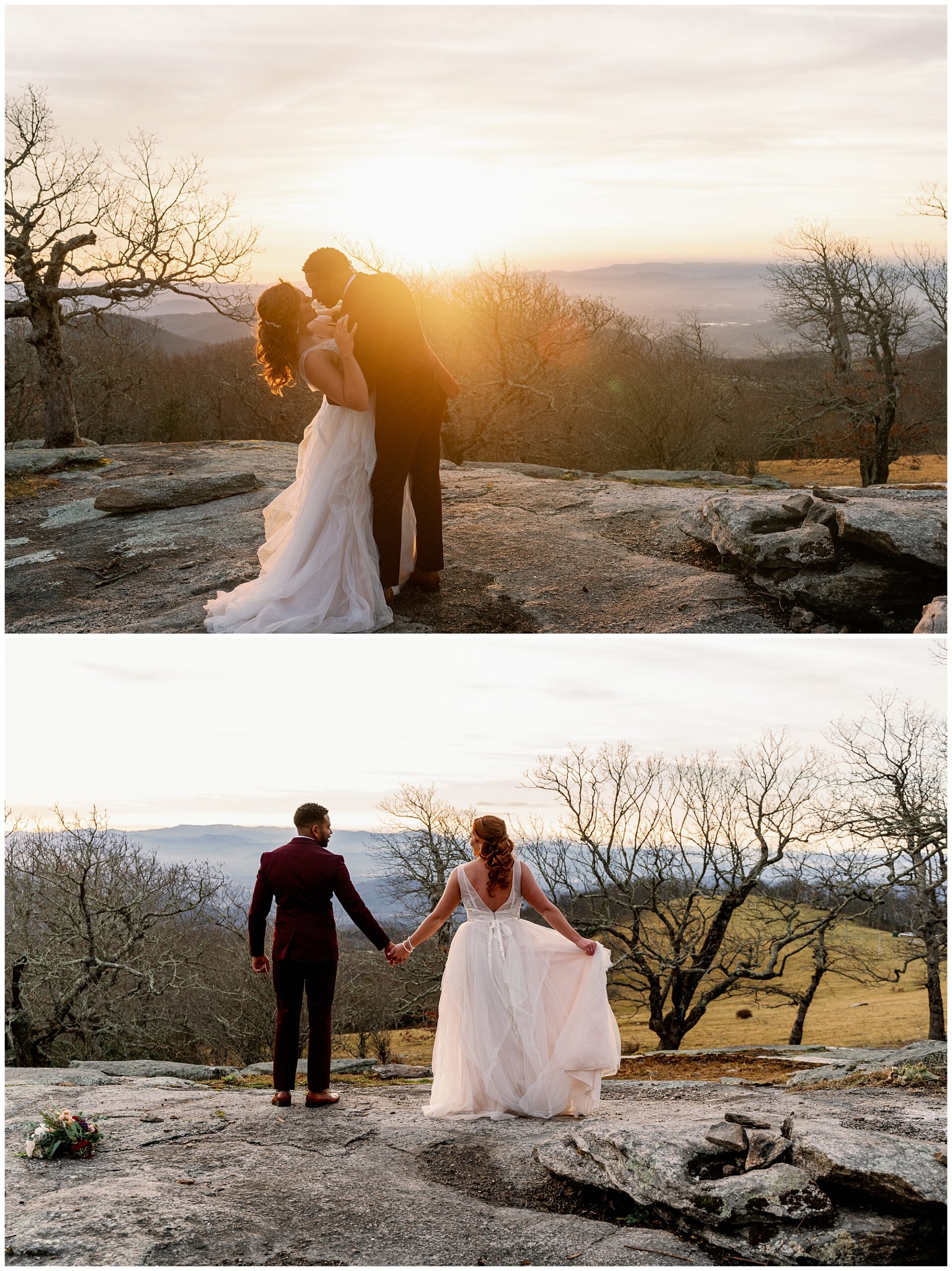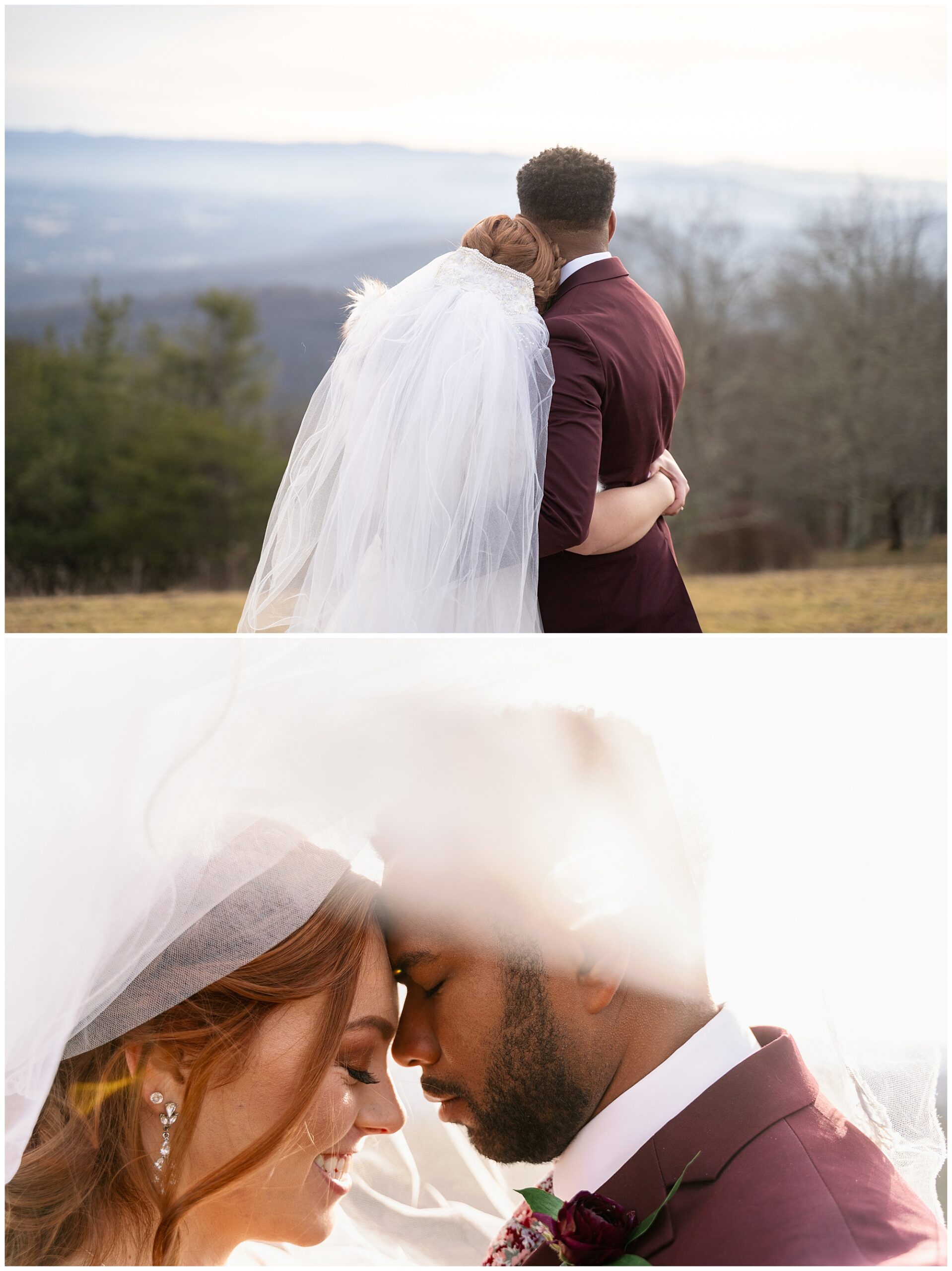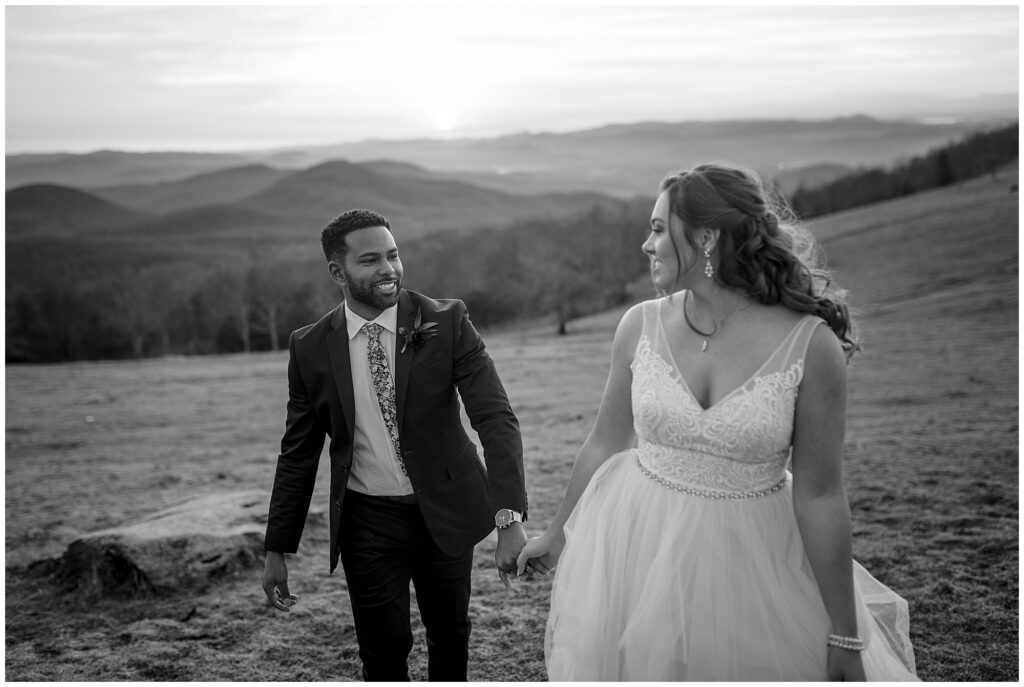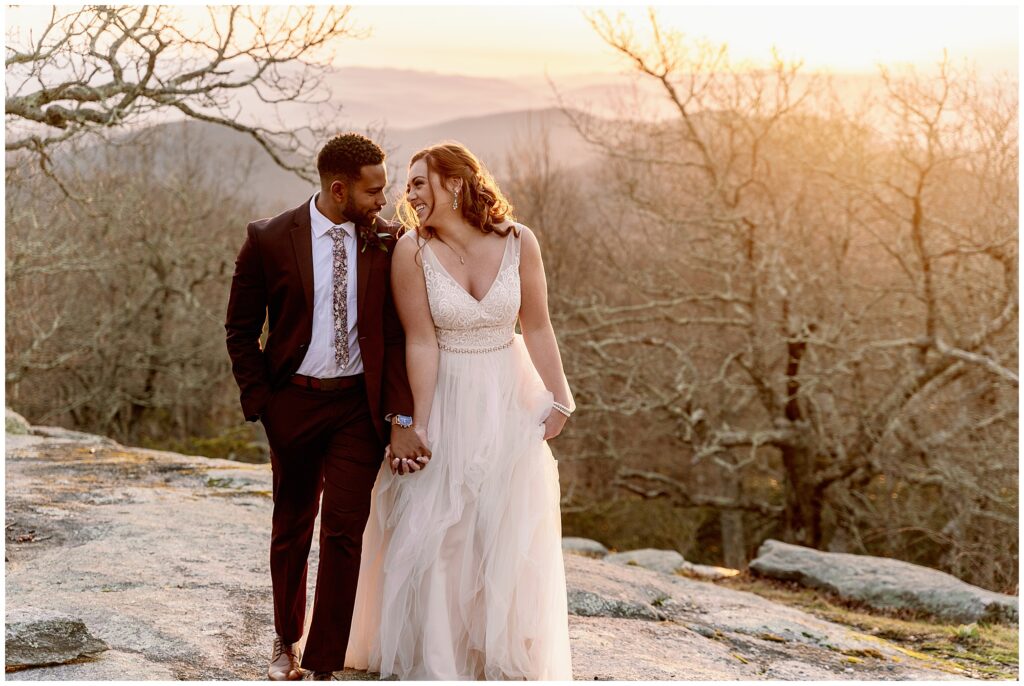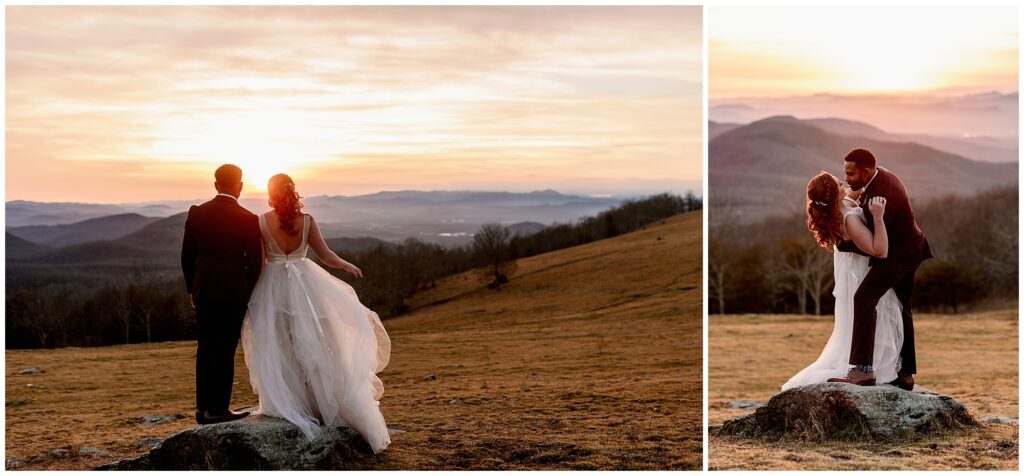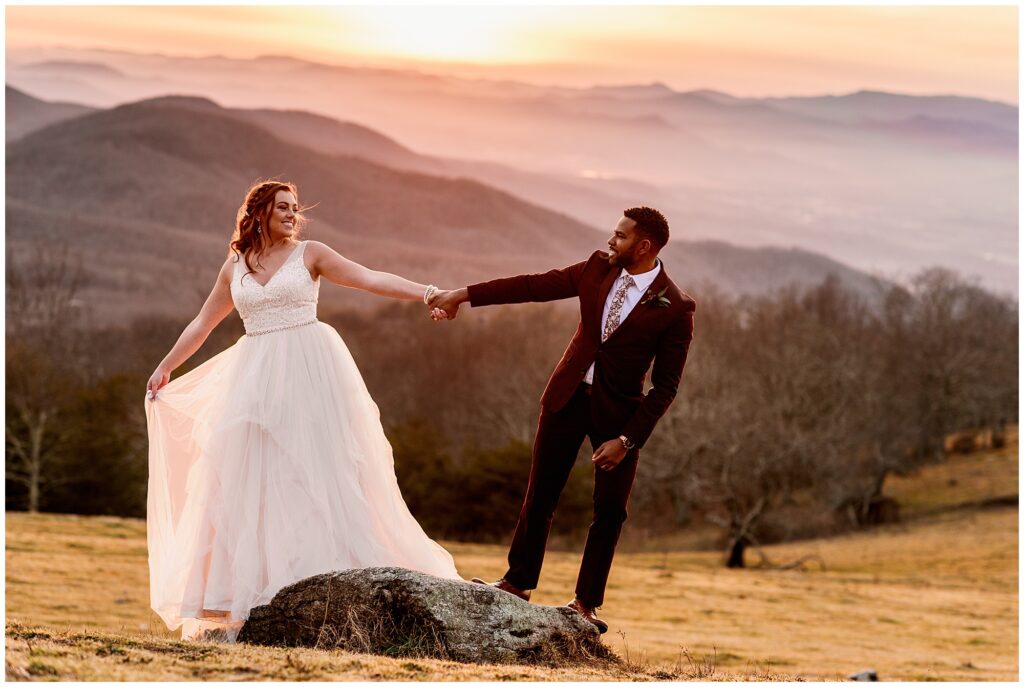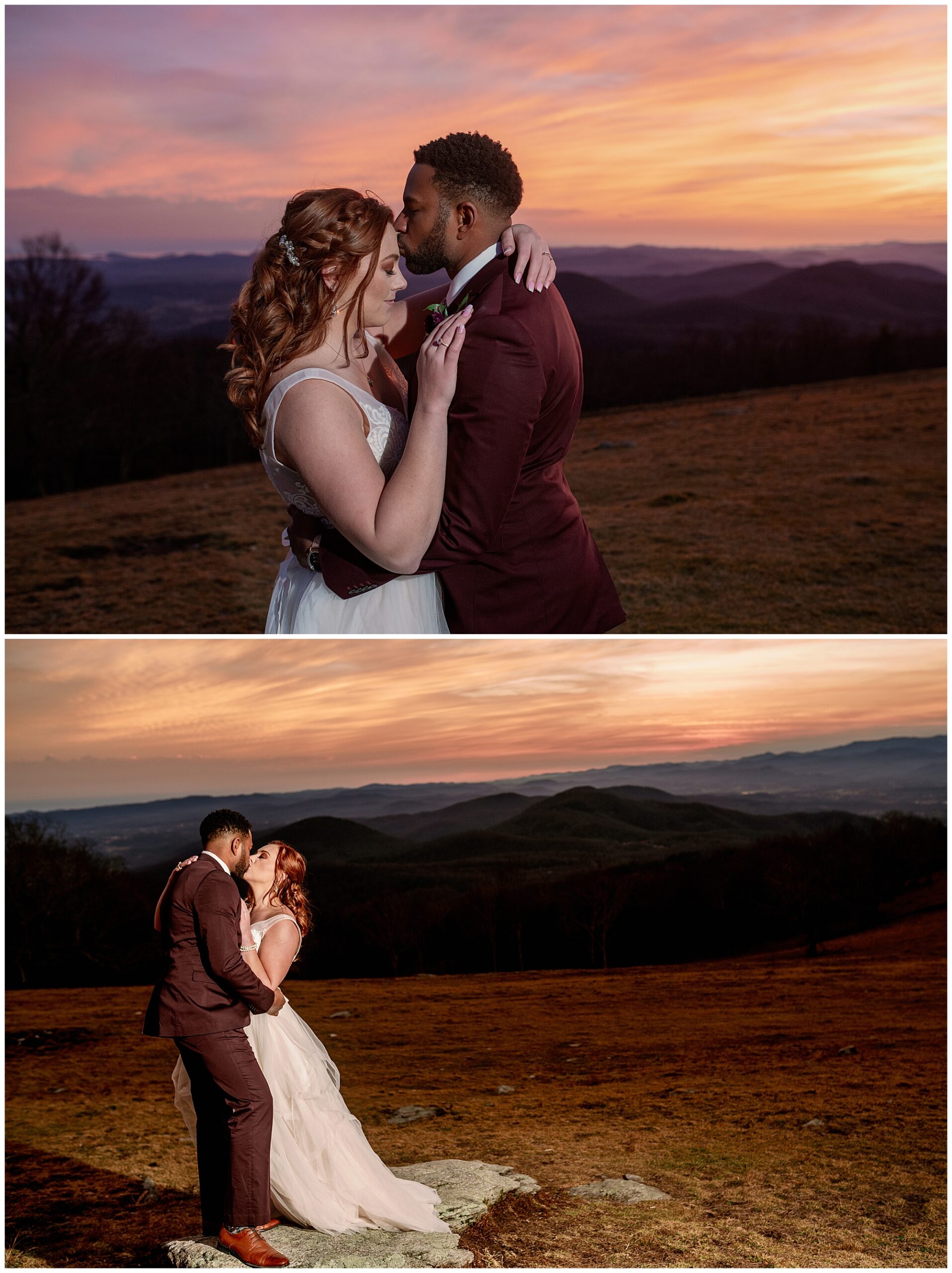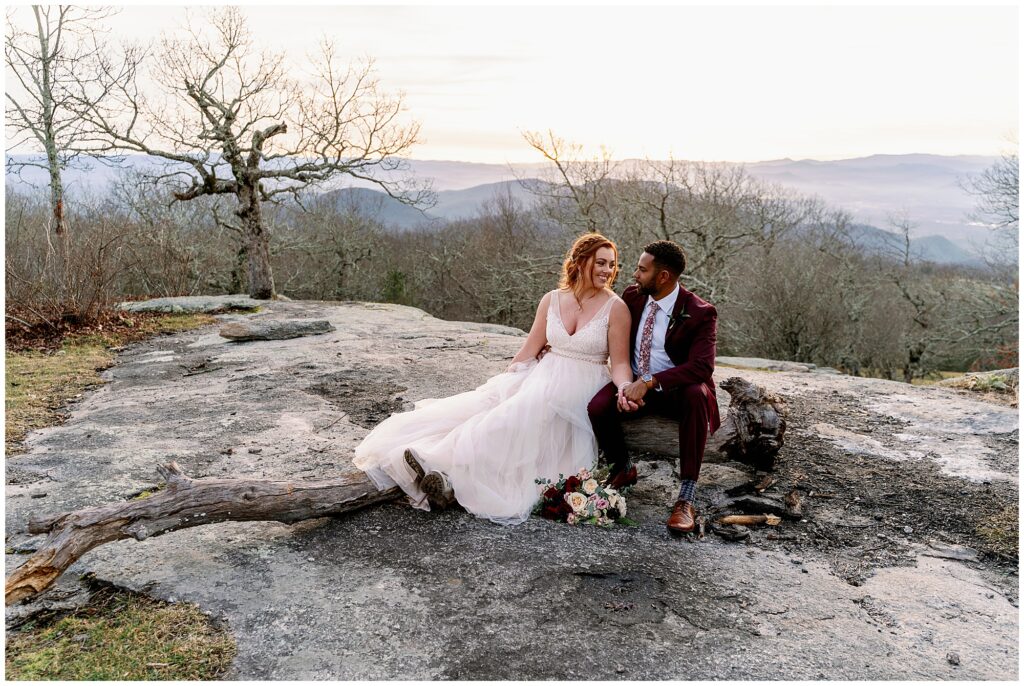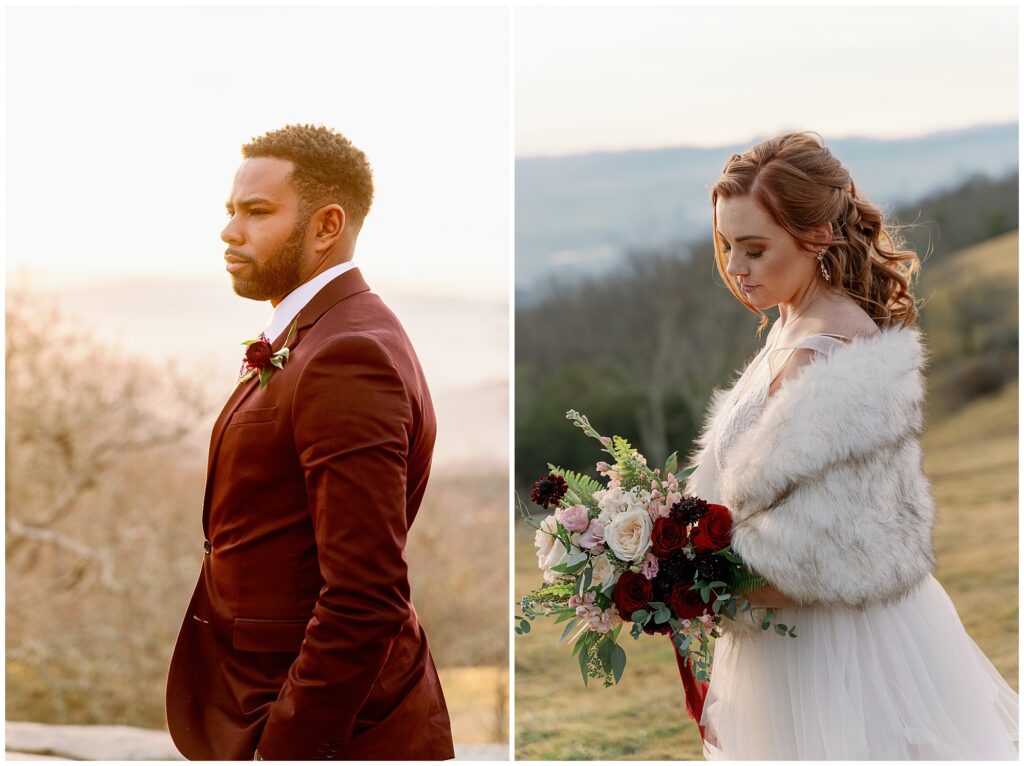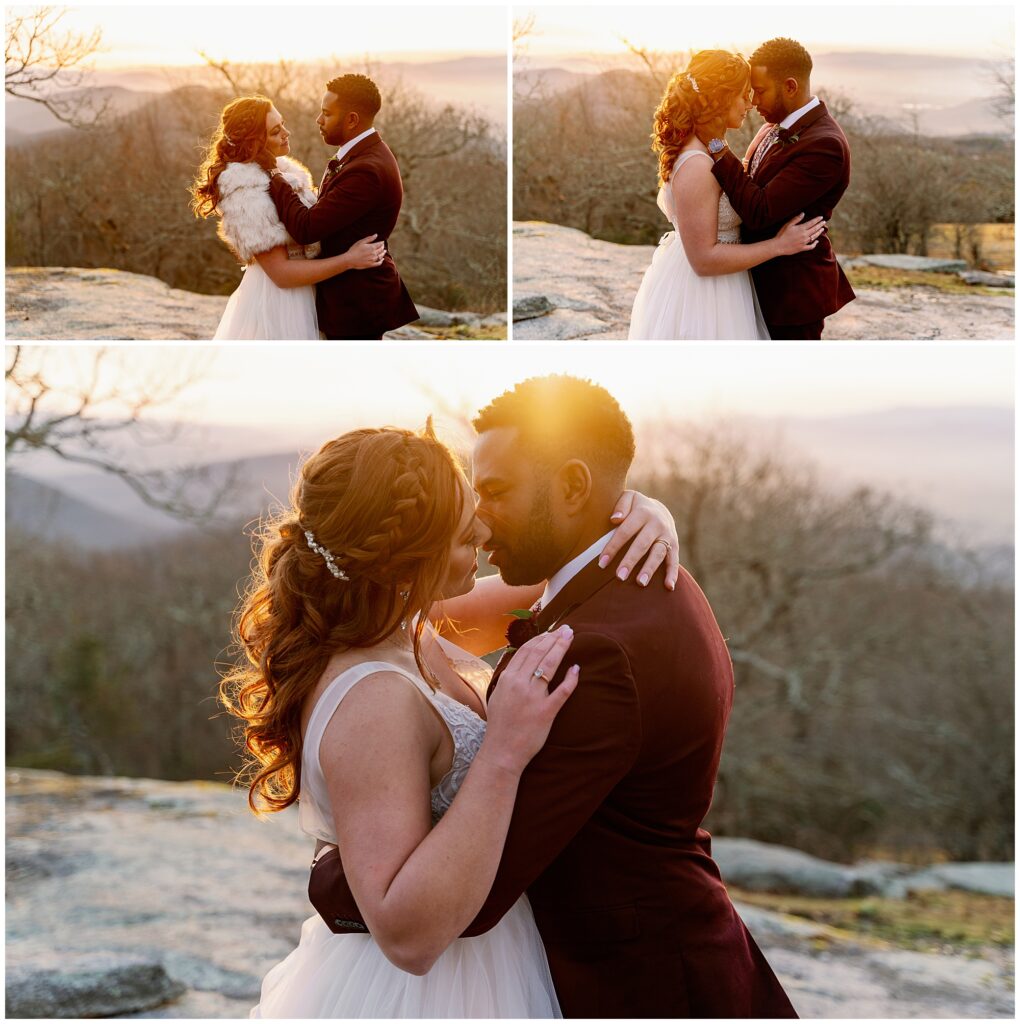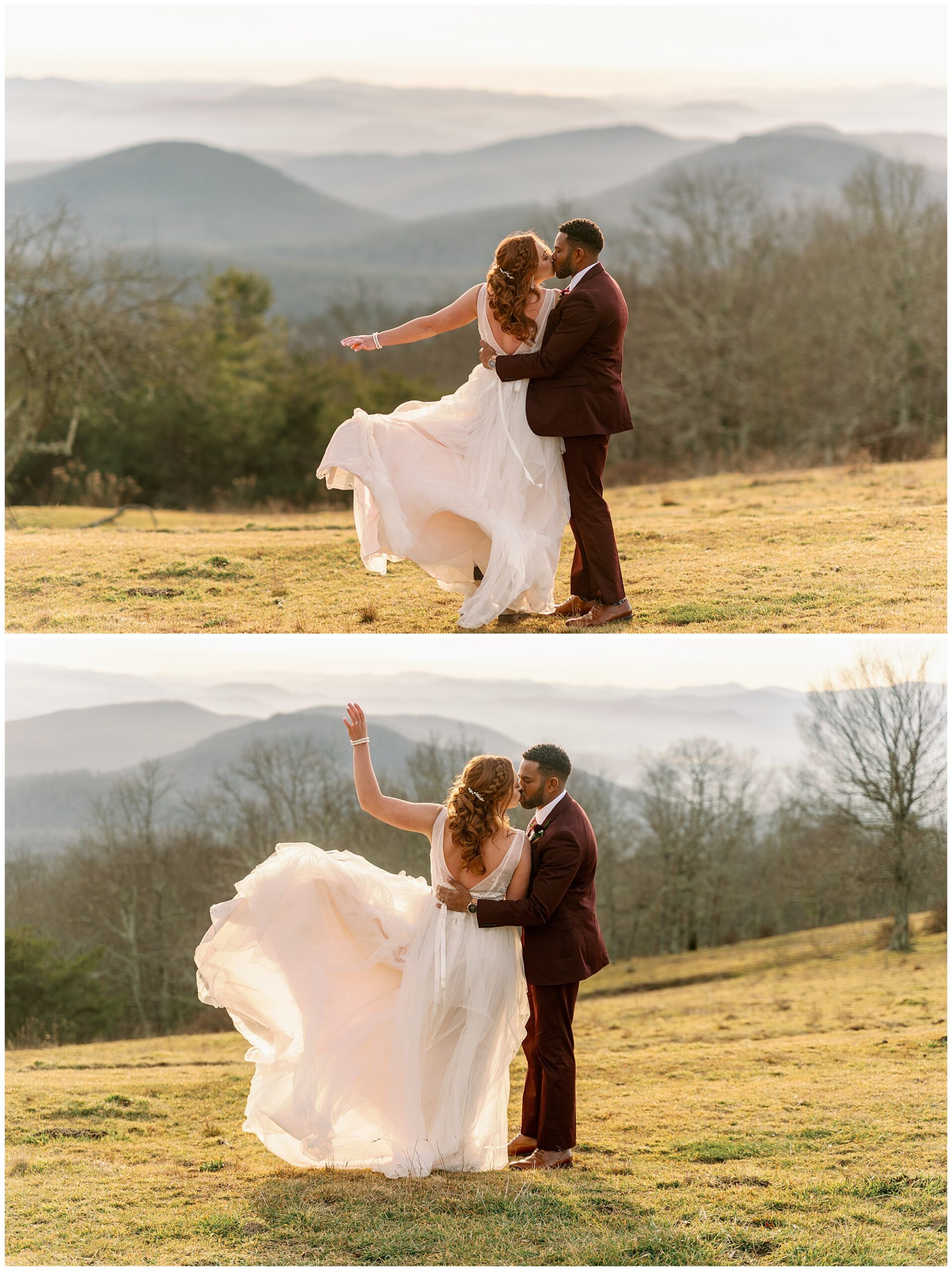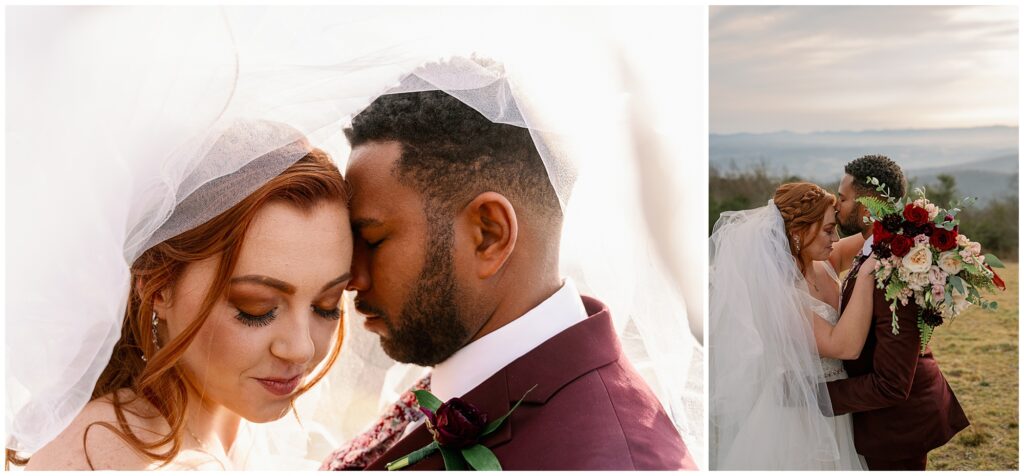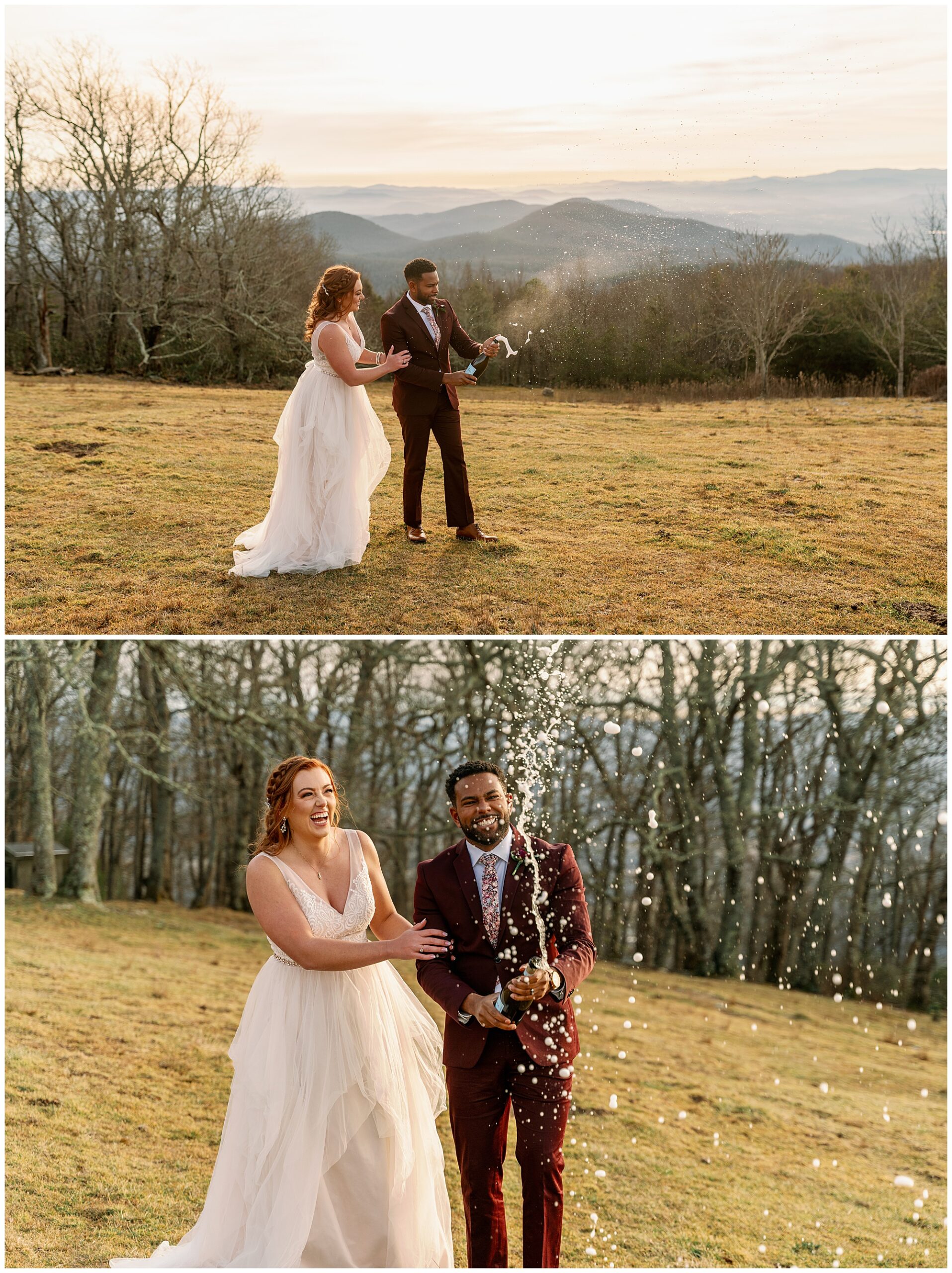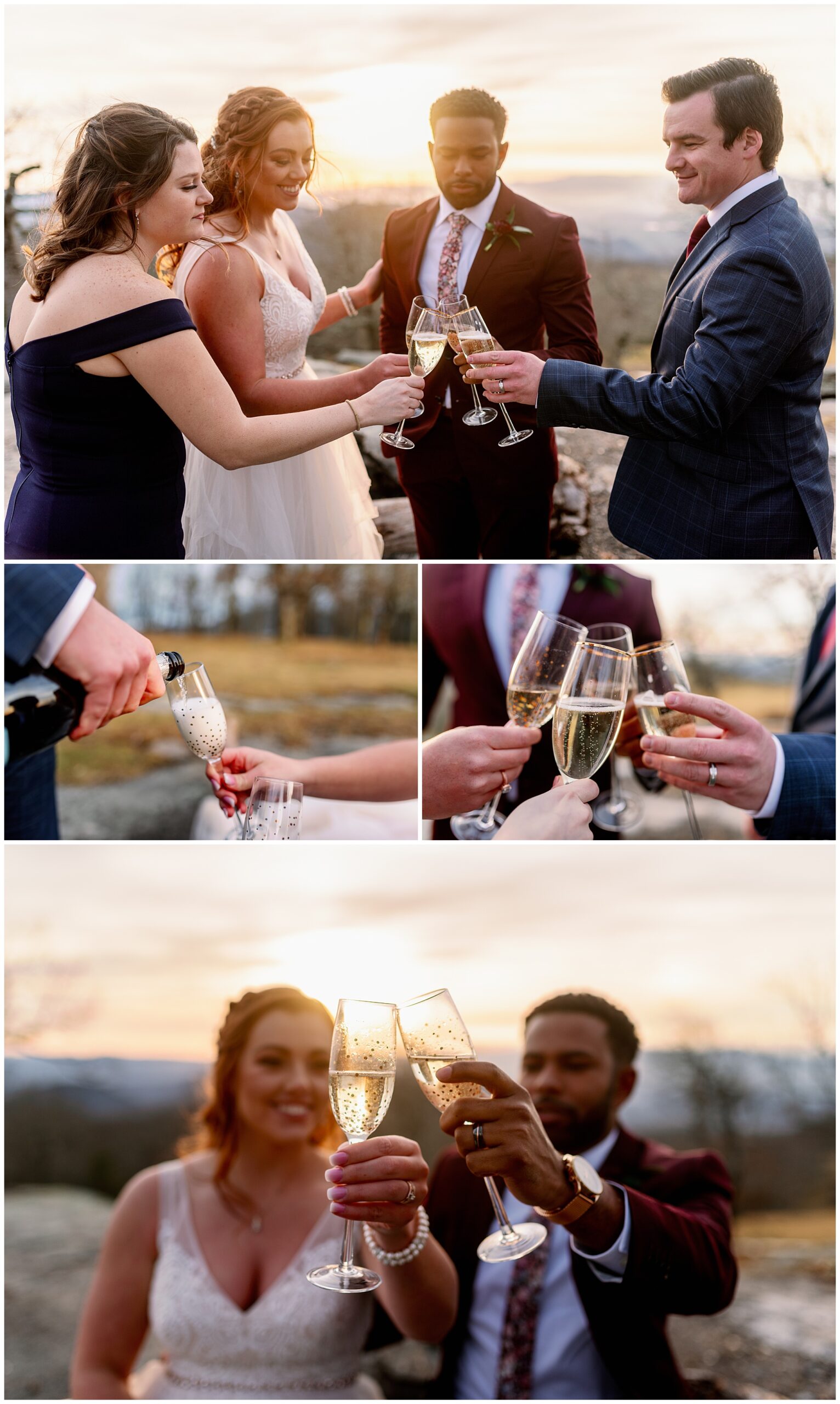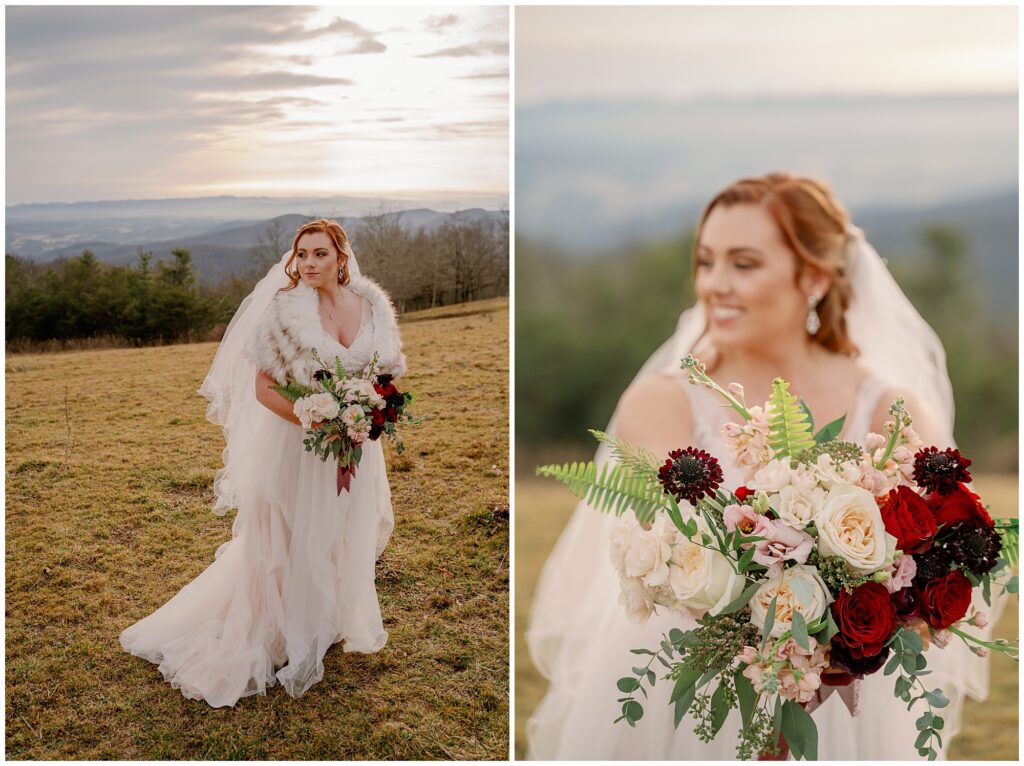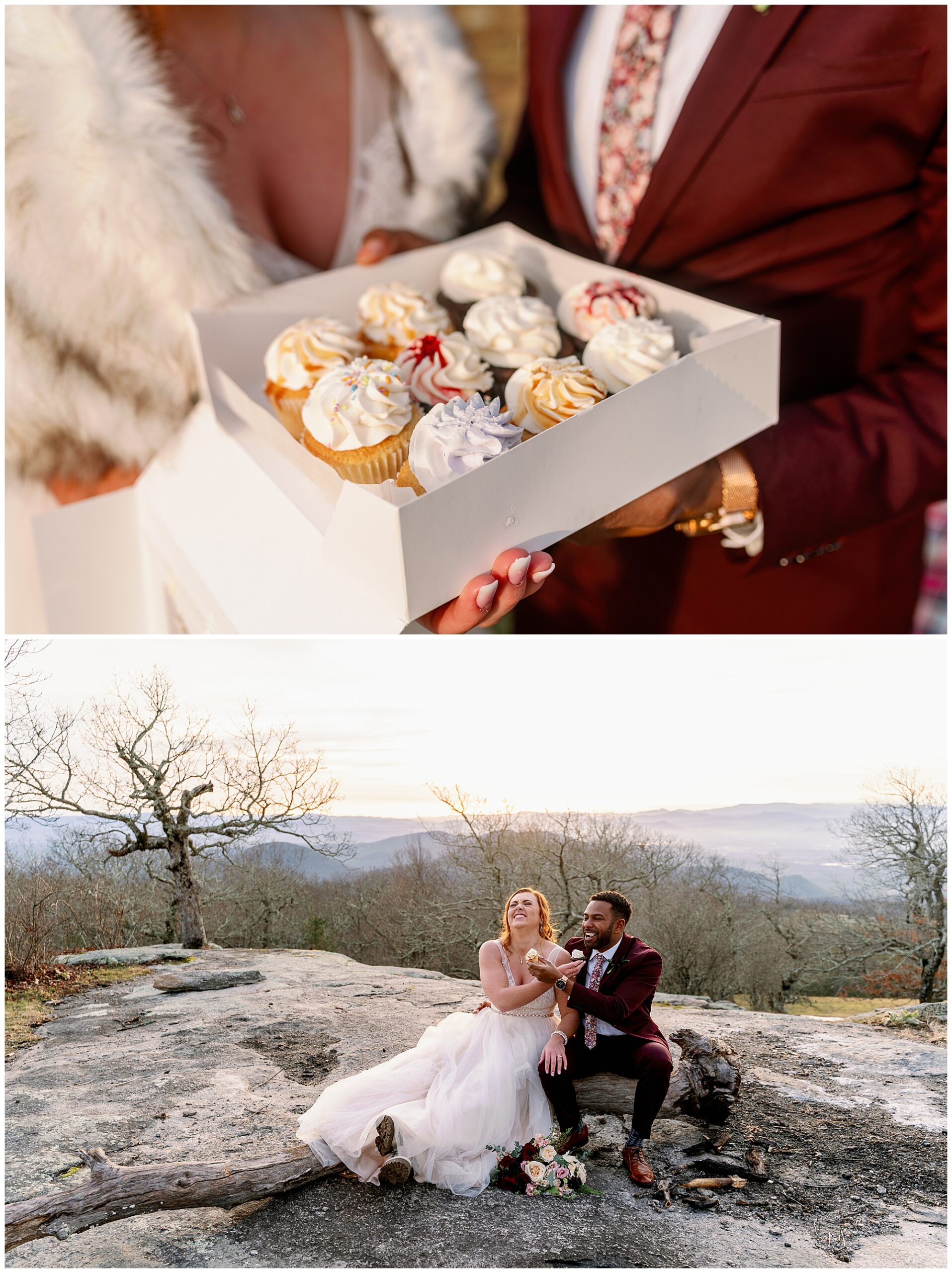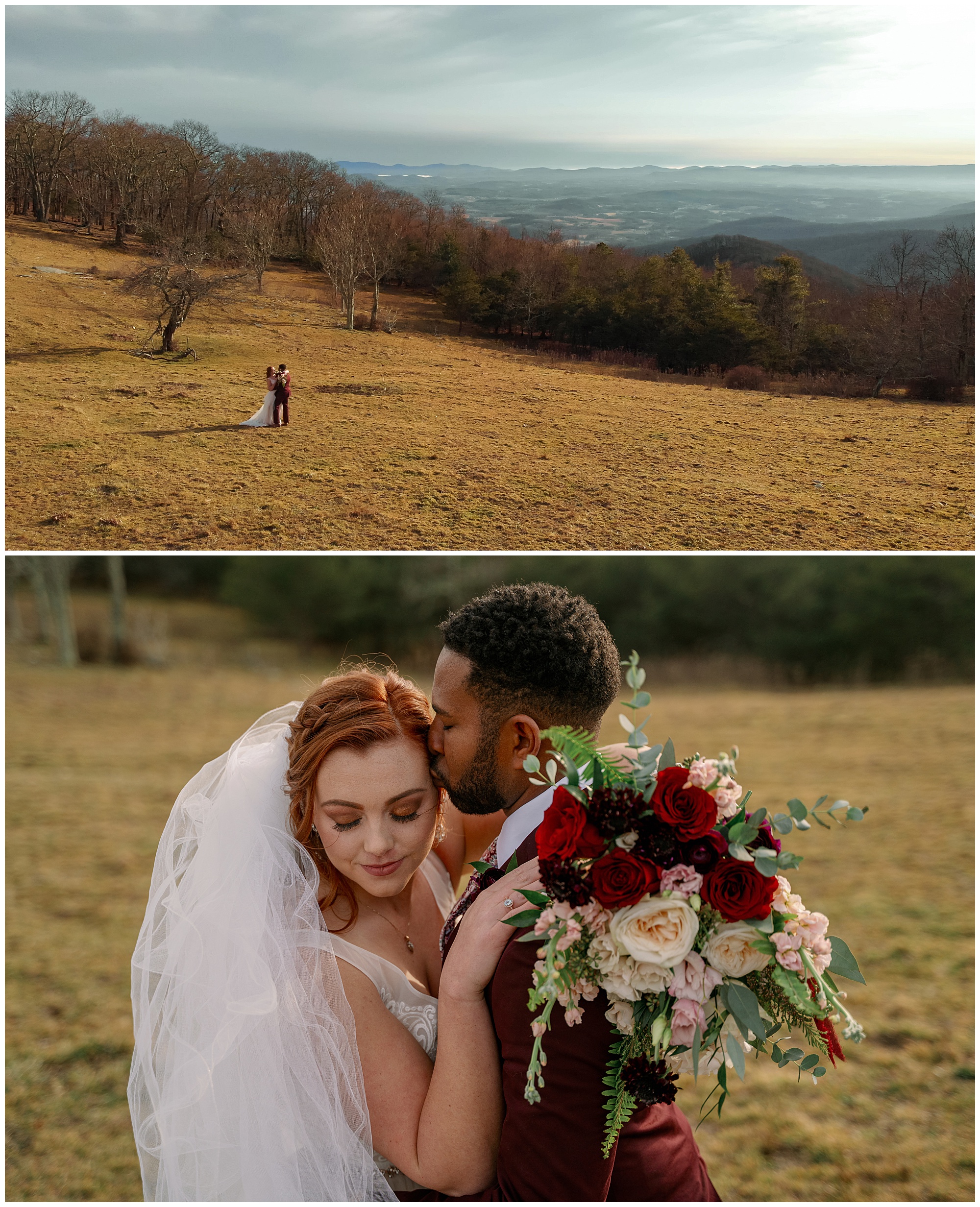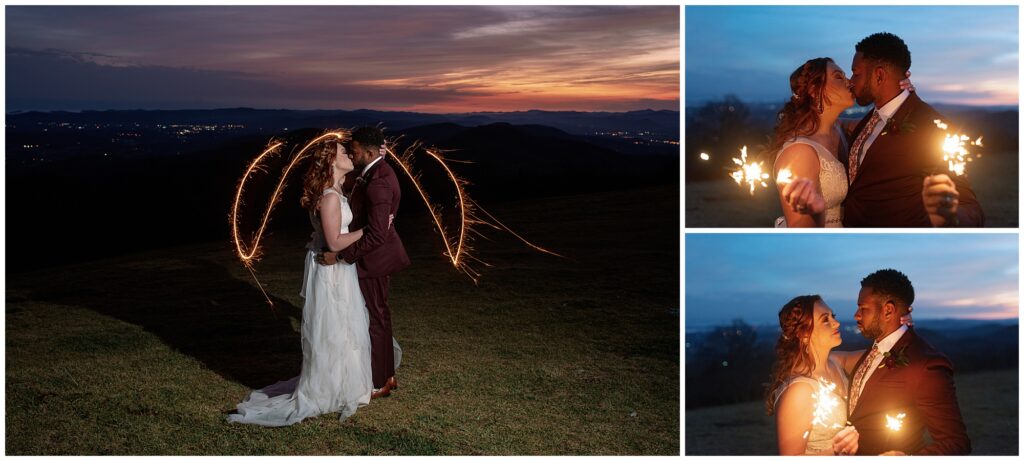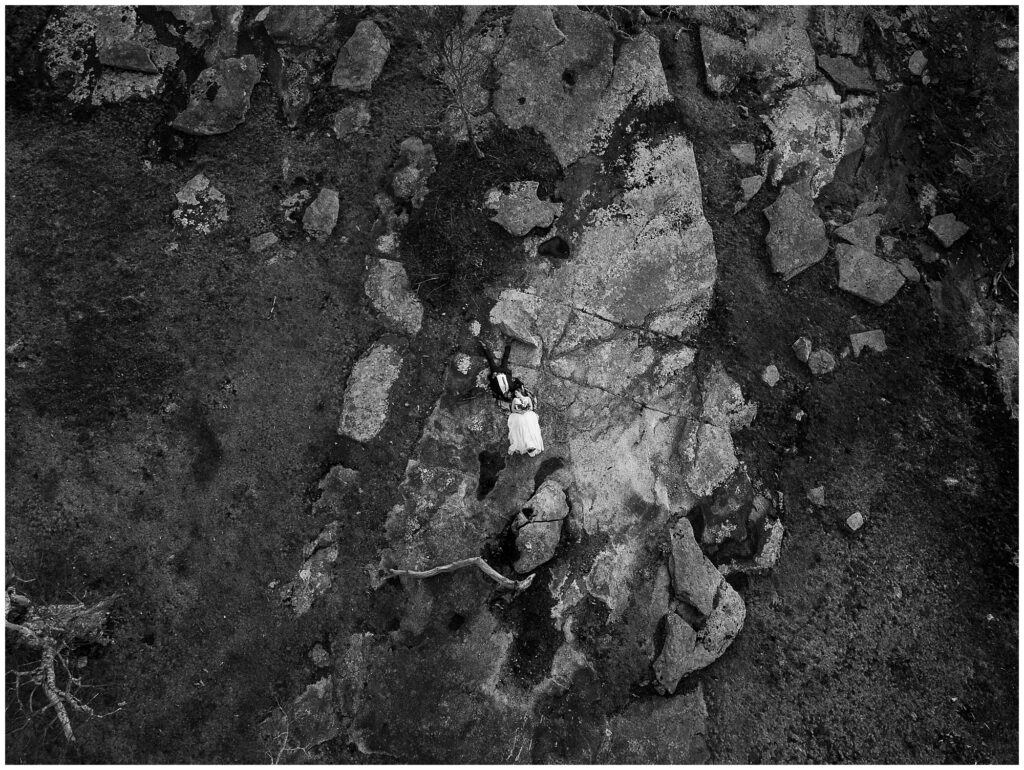 Review
"We cannot thank Kathy along with Dana and Jesse with Legacy & Legend enough for making our elopement the perfect day. They helped make it (and capture) our fairytale. Legacy & Legend took care of everything: location, permits, photography, floral arrangements, officiant, and more. Took all the stress off of planning the elopement since I wasn't in the area and let me focus on the actual marriage part. 100% recommend to anyone looking to do an elopement in Asheville area." – Amber and Myles
Suggested Blog Post: Elopement at Jump Off Rock