So, you've decided that a big white wedding isn't for you. You're ready to ditch the traditions, let go of expectations, and forget about all the pressure the wedding industry puts on engaged couples. But, where do you start?
A lot of couples feel lost when it comes to planning their elopement. To help you get the gears turning, here's your ultimate elopement checklist, that will take you step by step through how to plan an elopement!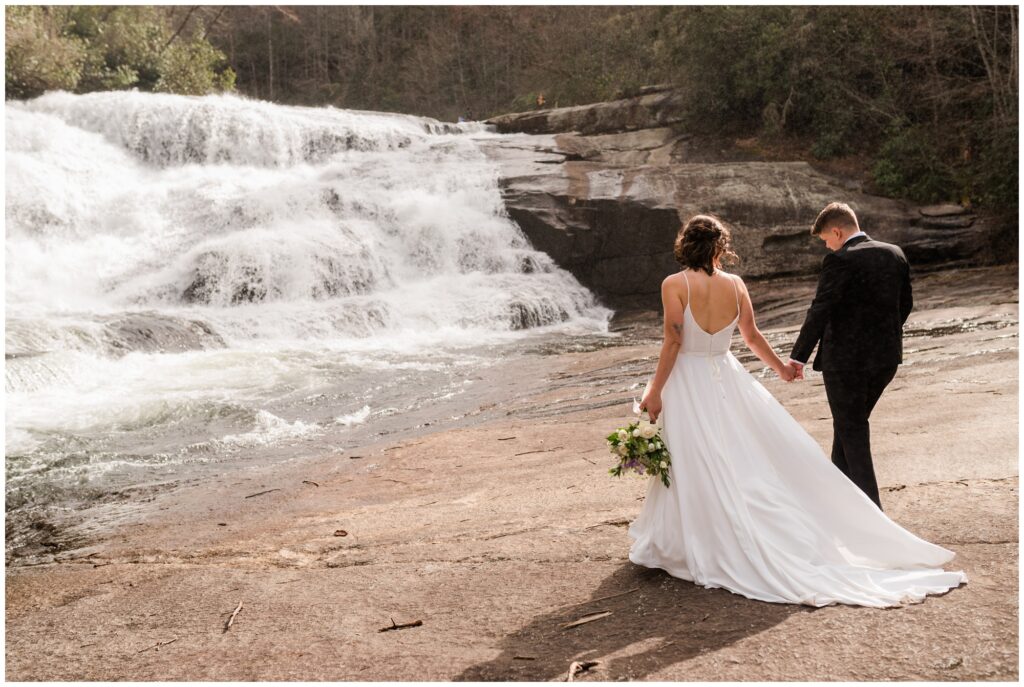 One Year Out
Some couples start planning their elopement three weeks in advance, others start as far as a year and a half out. We recommend starting about a year out from when you want to get married – this gives you plenty of time to plan an elopement, without having to feel rushed!
Choose an Elopement Date
First, you'll need to decide on a date for your elopement ceremony. Or, you can keep things open and just decide on a general timeframe (a week, a month, or a season) to give you some flexibility when you're booking your vendors.
One of the most important things to consider when picking your elopement date will be the weather. If you see yourself hiking on your wedding day, a summer elopement will be best to ensure snow free trails. But, if you want to go skiing, winter will be a much better option!
We always recommend that couples elope on a weekday, as weekends bring a lot more crowds to parks and outdoor recreation areas. Watch out for holidays and three day weekends, as they can be especially crowded!
Choose an Elopement Location
One of the best things about choosing an adventurous wedding day is that when you plan an elopement, you aren't confined to venues! Your ceremony can be outside, with nature as a backdrop.
To pick your elopement location, we recommend starting by thinking about what you want to do on your elopement day, and what you want to experience. Decide if you want to hike, or kayak, or be by the ocean, then brainstorm a list of places where you can find what you're hoping for. This can be as specific as a trail you want to elope on, or as broad as a state or area that you want to visit.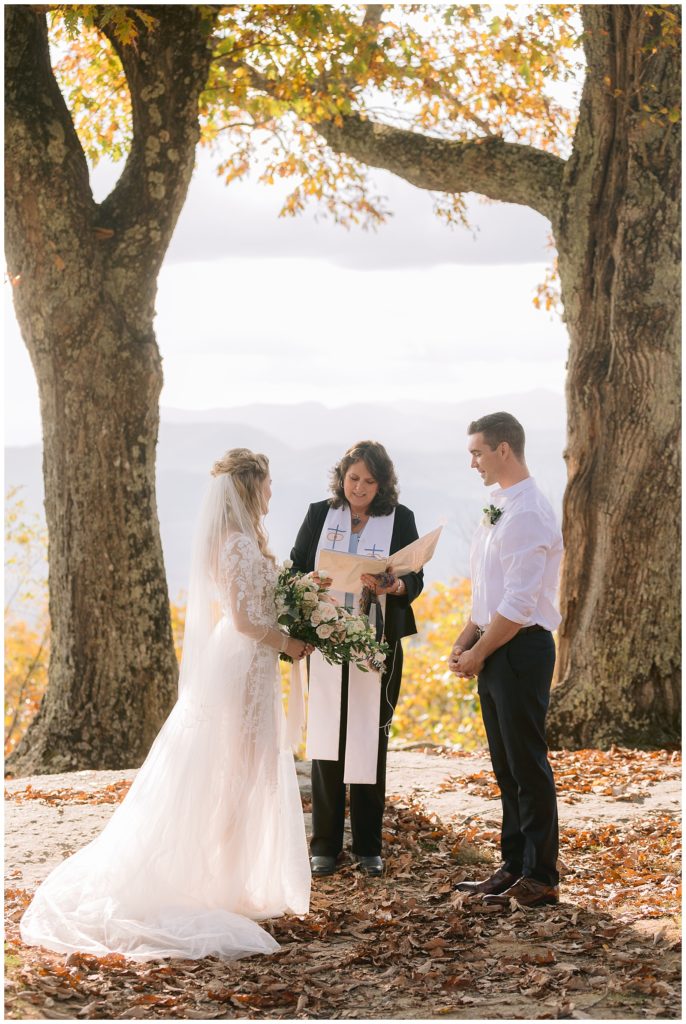 Make a Guest List
If you want to invite guests to your elopement, make your guest list early so that you can consider those people when you're making elopement plans! But, if you decide that a private ceremony with just the two of you is right for you, you can totally skip this step.
Hire Your Elopement Vendors
A lot of elopement vendors book up far in advance – so it's never too early to inquire! The vendors you choose will make a huge difference in your elopement, as they'll guide you through the planning process and help make sure your elopement is everything you wanted and more. You probably haven't done this before, but they'll be the experts in all things elopement!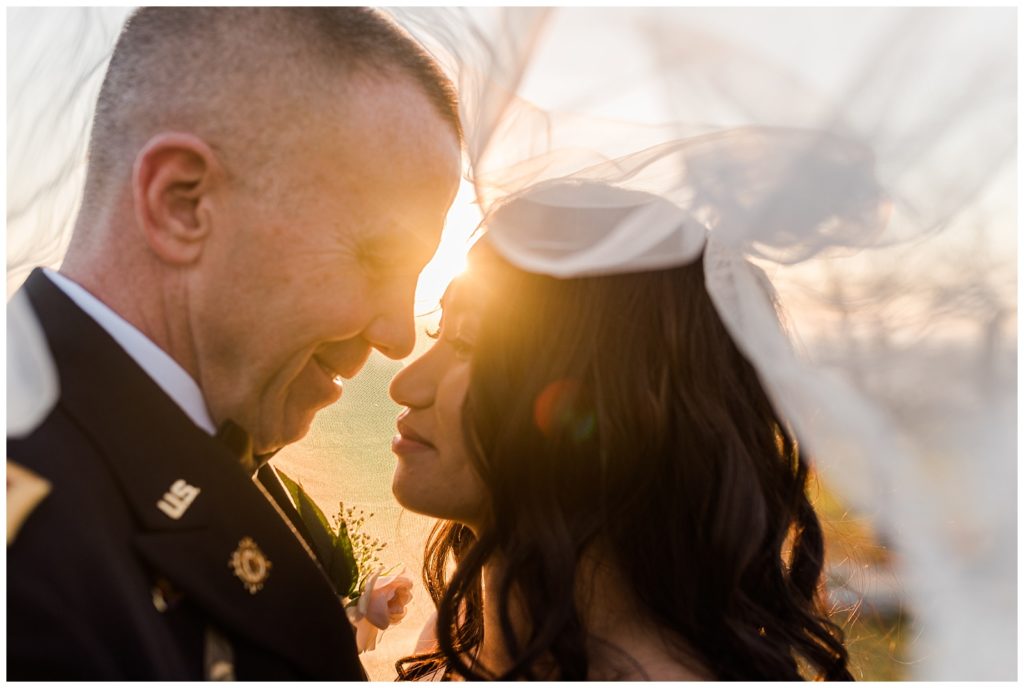 Six Months Out
As the day is slowly approaching, it's time to figure out some logistics!
Apply for Location Permits
A lot of places will require a wedding permit if you are having a ceremony. These regulations vary, so make sure to look into this after you've settled on your elopement location to ensure you're eloping legally and following park rules! Most places will allow you to apply up to a year out from your elopement date, so we recommend getting this done early to avoid any stress.
Book Flights and Lodging
Booking flights and lodging early on will save you some money, and it will ensure that you can stay close to your elopement location! You can check Google Flights or Expedia for the ebay travel deals, and we love Airbnb for lodging.
Start Shopping for Elopement Attire
The most important thing to remember when it comes to elopement attire is that unlike a traditional wedding, you're probably going to be moving around a lot! So it's extra important to make sure you choose a dress or suit that fits well and is comfortable enough that you'll be able to have all the adventures you're planning. Avoid anything too tight, and if you buy shoes, make sure to break them in before the big day!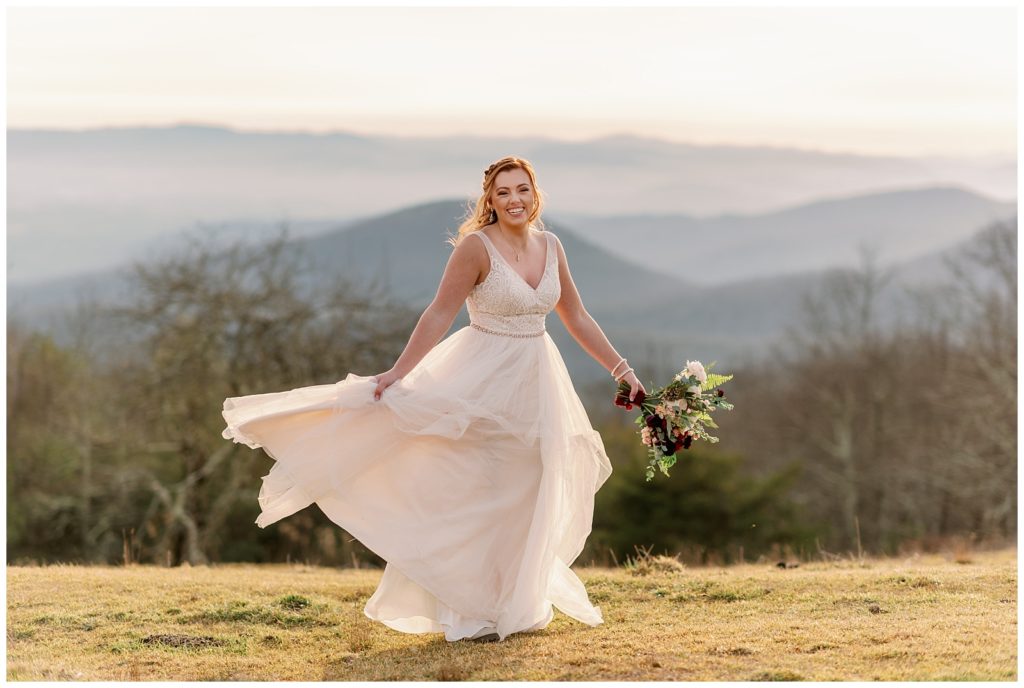 Three Months Out
It's almost here! It's time to put the final touches on your plans.
Apply for a Marriage License
You will need to get your marriage license in the state your elopement is taking place. So if you're traveling away from home, make sure to research ahead of time and figure out how to apply! Some couples choose to do the paperwork at home to make this process easier.
When you apply for your marriage license, make sure to research local marriage laws as well, to figure out if you'll need an officiant and witnesses to sign – most (but not all) states do require this!
Make a Timeline
When you plan an elopement, remember that your timeline isn't about creating a rigid schedule and sticking to it! It's an outline of your plans and where you'll go throughout the day, but it should allow you some extra time and flexibility so that you aren't stressing and rushing from place to place. Consult your photographer for how long each part of the day will take and how to plan for the best lighting!
One Week Out
This is the last stretch as you plan your elopement! With only one week to go, it's time to get things finalized.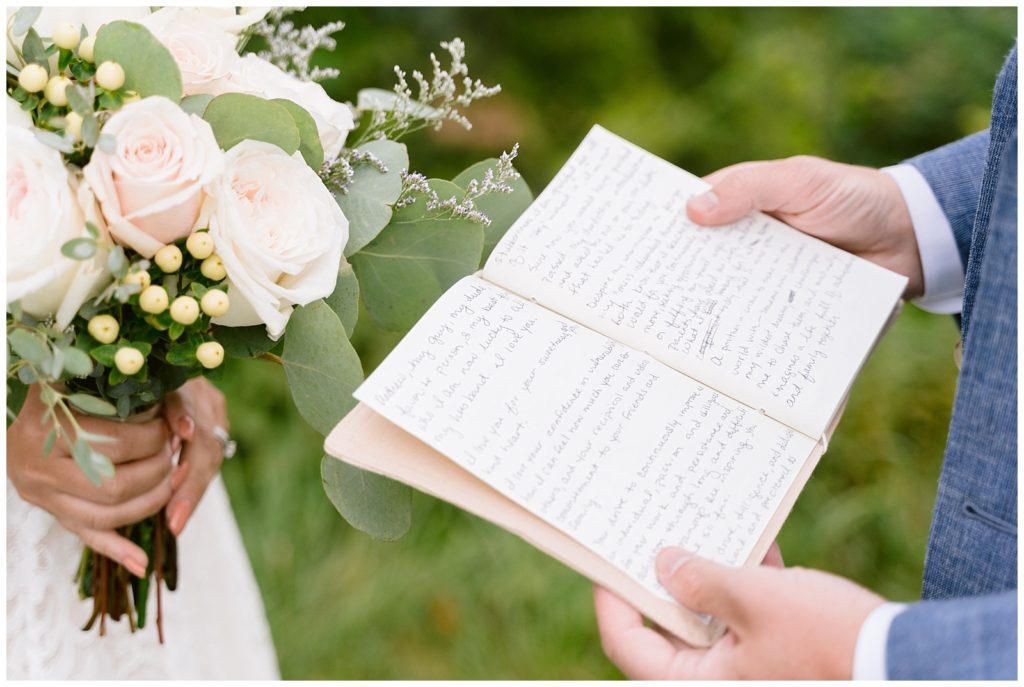 Write Your Vows
Unless you're super on top of it, most people wait to write their vows – but don't wait until the night before! Start writing at least a week in advance, so that you can edit and come up with new ideas if needed before the elopement day. We recommend writing your vows on paper, or getting a vow book, because holding a phone during your ceremony just doesn't look as good!
Make a Packing List
Write a list of everything you'll need for your elopement – from big things like your rings, to little things like your toothbrush. Make sure to consider any activities you'll be doing, and if you need to bring extra gear along.
Contact Your Vendors
Reach out to your vendors to ensure everything is in order, payments are complete, and that they're in the loop about the plans for your elopement day!
The Night Before
The night before your elopement, it's important to unwind and relax – you have a big day ahead of you!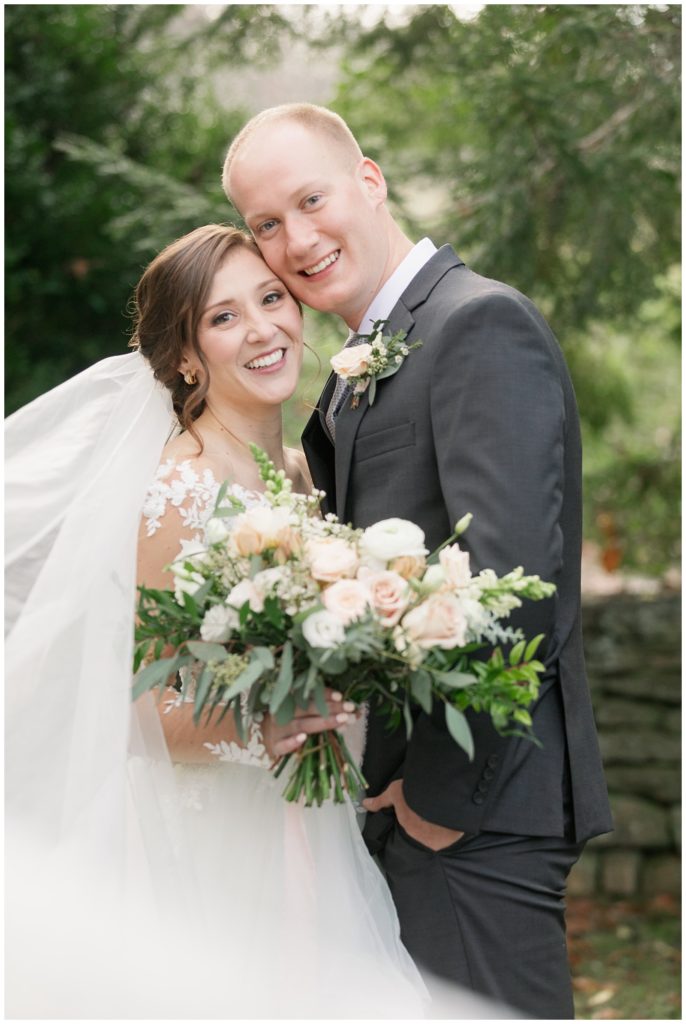 Get Enough Sleep
All the excitement of your elopement day is incredible, but it can also be draining! Make sure you get enough sleep so you're energized and ready to take on the day and get married.
Pack Your Bags
You don't want to be running around the Airbnb the day of your elopement and scrambling to get everything together. So pack your hiking backpack or your purse with the things you'll need to bring – vows, rings, snacks, water, and anything else you may need!
Relax
Whether it's a spa day or just kicking back with a glass of wine and watching TV, take this day to relax and unwind. Make sure to drink lots of water and eat enough food so that when you inevitably forget to do this on the elopement day, you aren't totally running on fumes!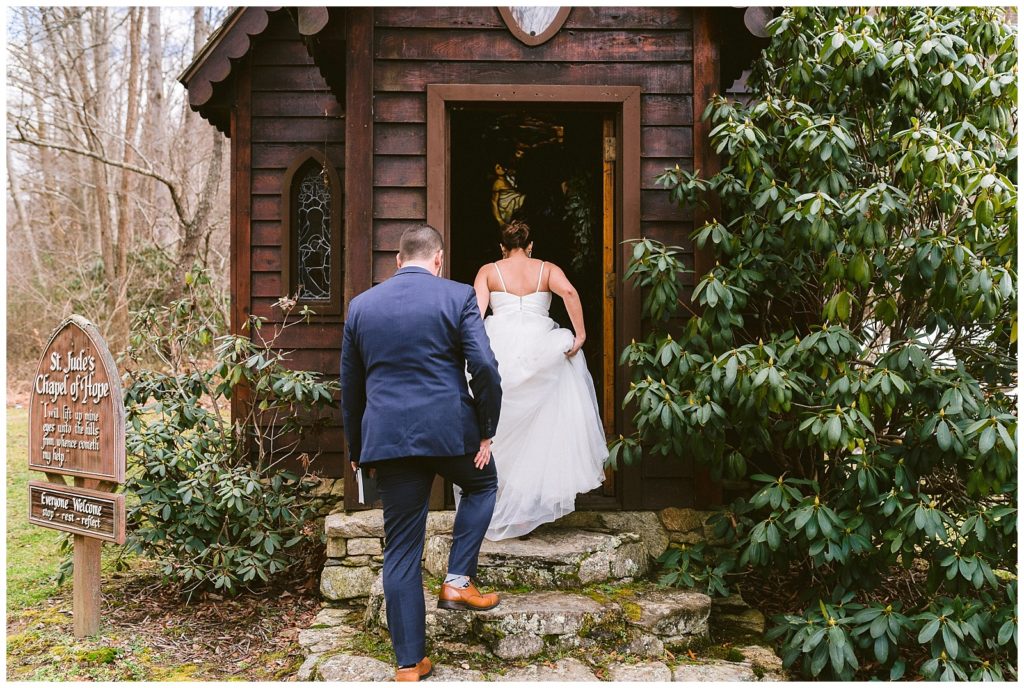 The Day of Your Elopement
This is it, the big day! At Legacy and Legend, we offer all inclusive elopement packages that include a photographer, officiant, florals, and more because we believe that the only thing you should worry about on your elopement day is getting married! We take care of the rest, so that on the day of, you can be present and enjoy the moment. Throughout the planning process, we'll guide you through, creating customized location recommendations, elopement timelines, and more. If you're ready to elope, contact us!