Making the decision to elope can be scary – but remember that your wedding day is about you, and if eloping is what feels right to you, you're definitely making the right decision. While you can totally elope and invite some guests along, many couples choose to elope just the two of them. If an intimate elopement ceremony with no guests sounds more like your style, there are still plenty of ways to include your friends and family in your elopement.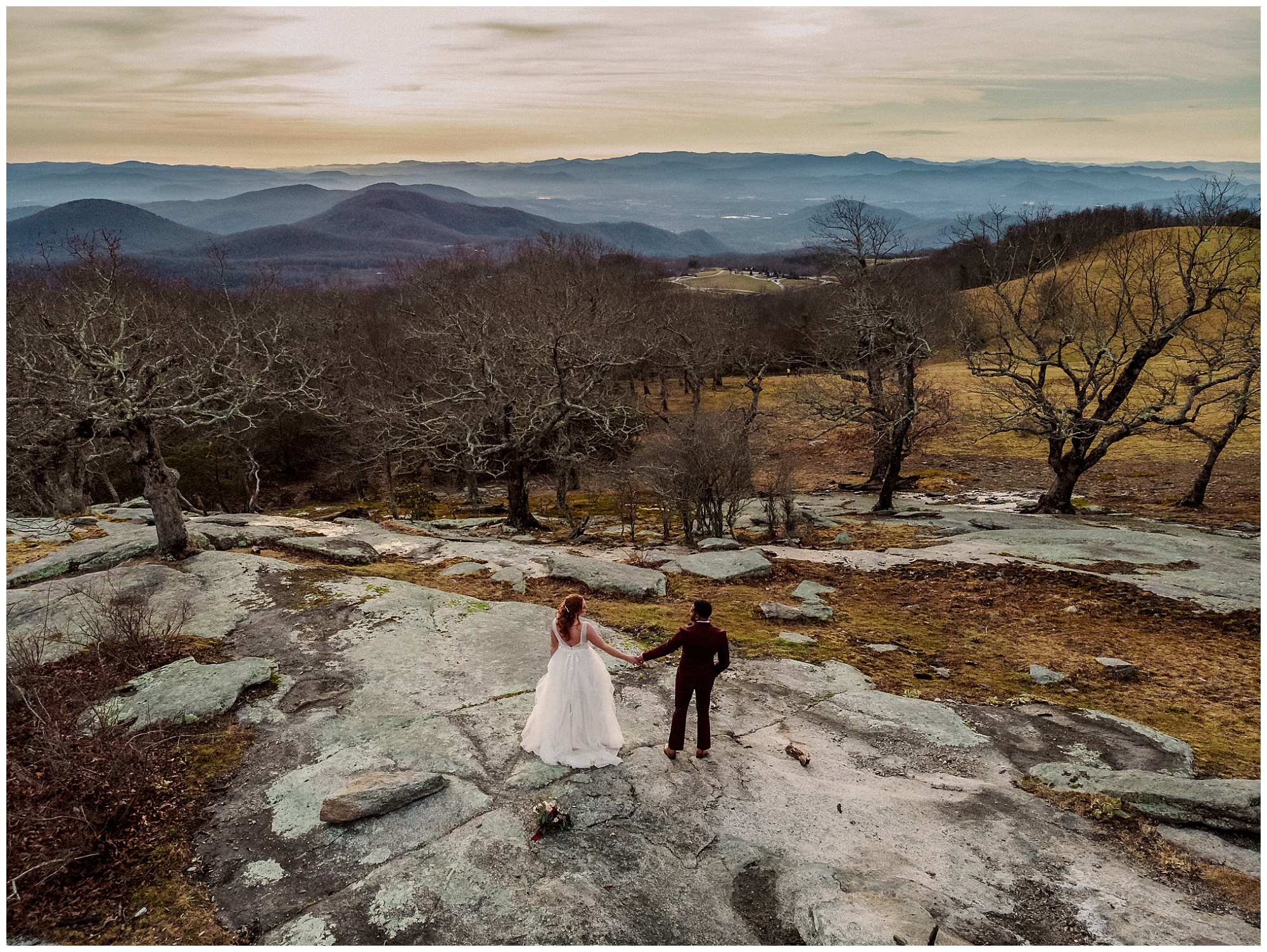 We think these tips can be really helpful because throughout the elopement process, people are bound to have opinions. Your friends and family may have doubts about your plans, or they may not understand why you want to elope. It can be difficult to balance your own desires for your wedding day while considering the feelings of your friends and family. There isn't one "right" way to get married – the only right way to do it is to do whatever you want to do! But, with these tips, you'll be able to include your loved ones in your day and make them feel valued, even if they aren't attending.
Here are 5 ways to include friends and family in your elopement!
1. Read Letters from Your Friends and Family
Having the people you love write letters for you to read on your elopement day can be a really special way to include them in your elopement. You can read them before your ceremony, or even ask your officiant to read them during the ceremony. These personalized letters are bound to bring out some tears, and are a great way for your friends and family to share their excitement with you.
2. Have Your Friends and Family Make a Video
Another way to include friends and family in your elopement is to have them make a video for you to watch on the big day! You can create a folder on Google Drive, and have the people you love upload their videos there. Watching these videos on your elopement day and seeing the faces of the people you love most can be so special, and you can even record a reaction video to send to them too!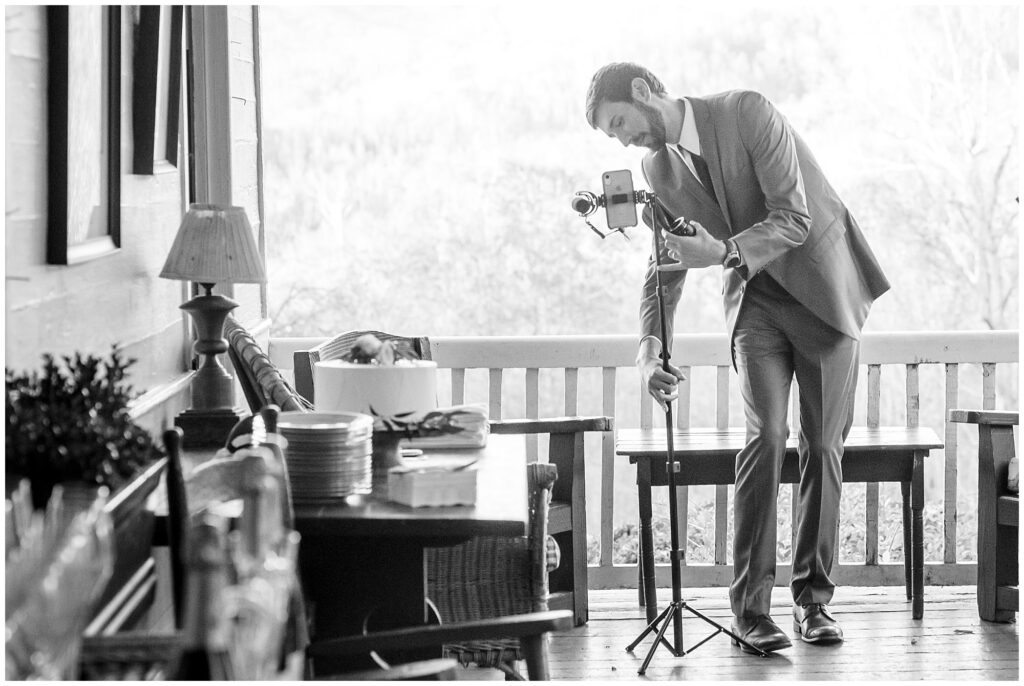 3. Have a Friend or Family Member Officiate
Did you know that you can have whoever you want officiate your elopement ceremony? Most states require an officiant, but getting ordained is free and incredibly easy! Having a friend or family member officiate your elopement gives them the opportunity to be involved in your day, and they'll be able to create a personalized ceremony for you. All they have to do to get ordained is go to ULC.org, and fill out a quick application. Once that's done, they can officiate wedding ceremonies anywhere in the United States!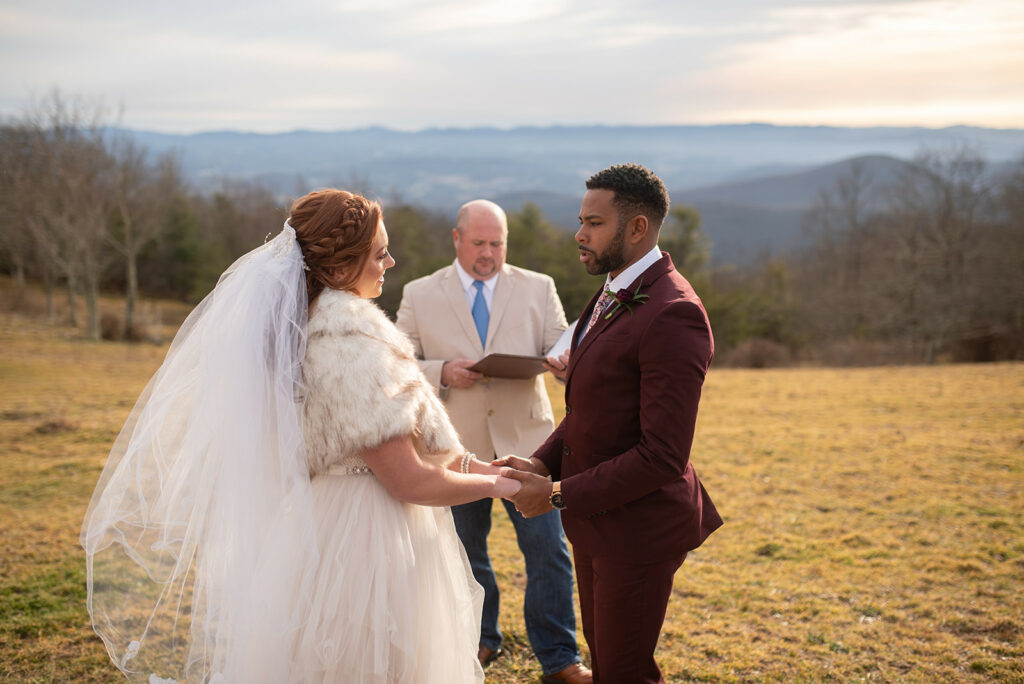 4. Include Them in the Elopement Planning Process
Even if you aren't having guests at your elopement, you can still include your friends and family in the planning process. Planning even a small elopement is hard work, and it can be amazing to have people to share the process with. You can invite your family or a few friends to go dress shopping, to help you pick a location, or ask them for advice.
By involving your friends and family in the planning process, even those who may not have been on board with your choice to elope, you'll help them see how excited you are about this, and how much it means to you. Most people just aren't familiar with elopements and don't know what to expect. But, when you let them in on the planning, your friends and family can start to understand that this isn't just "running off to Vegas," it's an intentional and meaningful way to get married.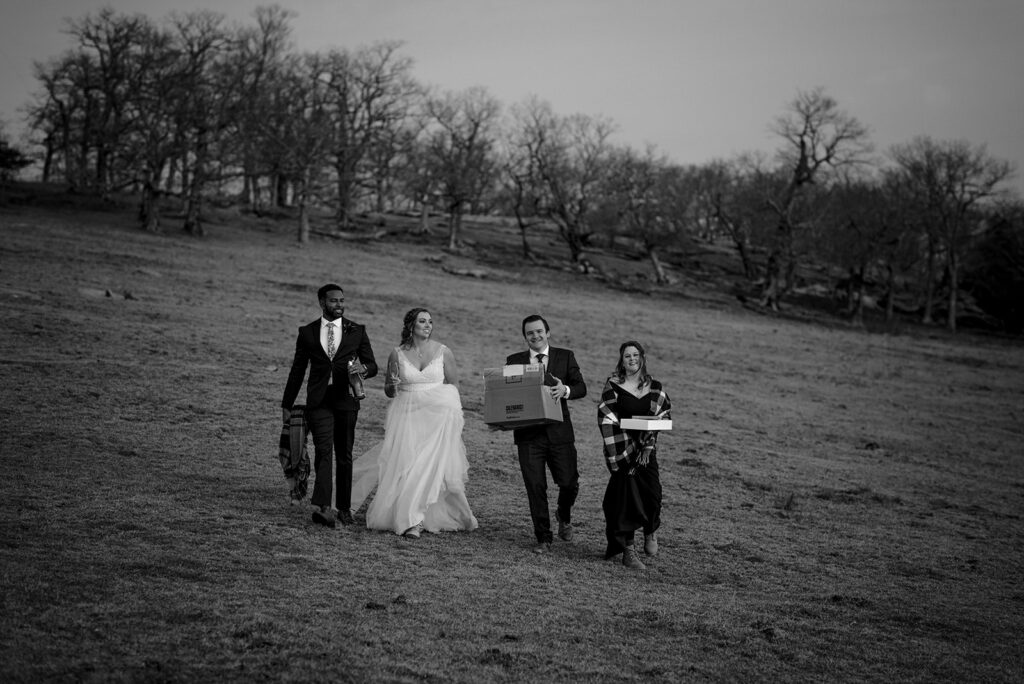 5. Throw a Reception Party After
Just because you eloped with just you and your partner, doesn't mean you can't have the big party too! A lot of couples prefer to say their vows in private in a small elopement ceremony, but still want the chance to celebrate with their friends. If that feels right to you, you can absolutely have a reception after your elopement. Most couples have their reception a few weeks later, and this can be a great way to include your friends and family in your elopement and give them the opportunity to celebrate with you!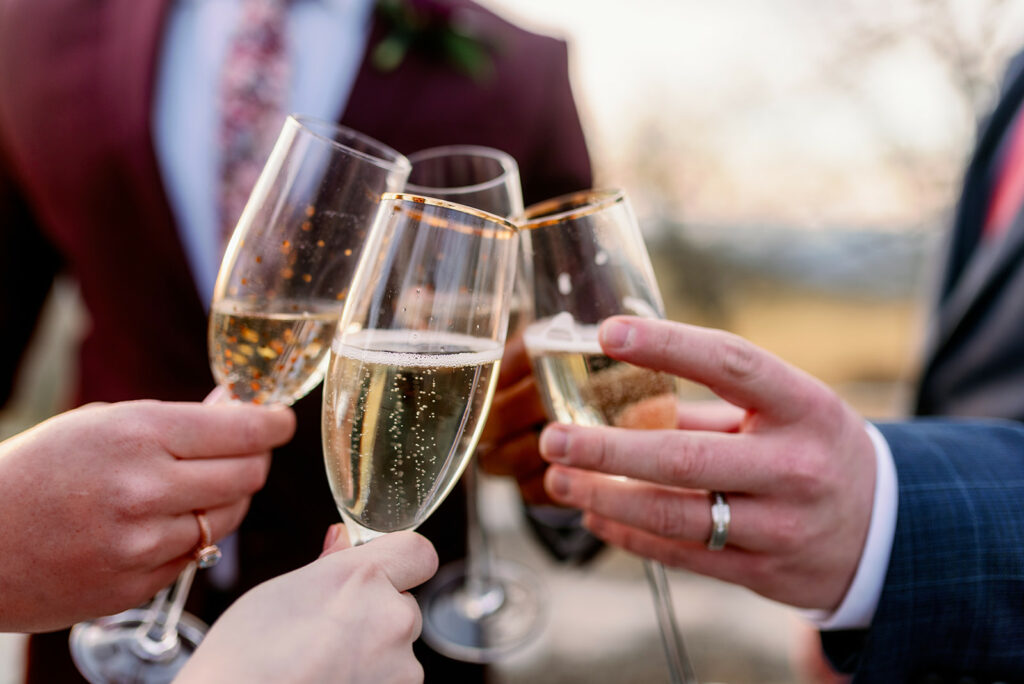 Eloping is a deeply personal decision, and it can be hard to tell your friends and family about it. But, remember that your wedding day should be entirely about you and what you want. This is supposed to be the best day of your life, after all! You can do anything you want on your elopement day, and if you want to invite guests along, that's great! But, if eloping just the two of you sounds more appealing, you can try out these ways to include friends and family in your elopement.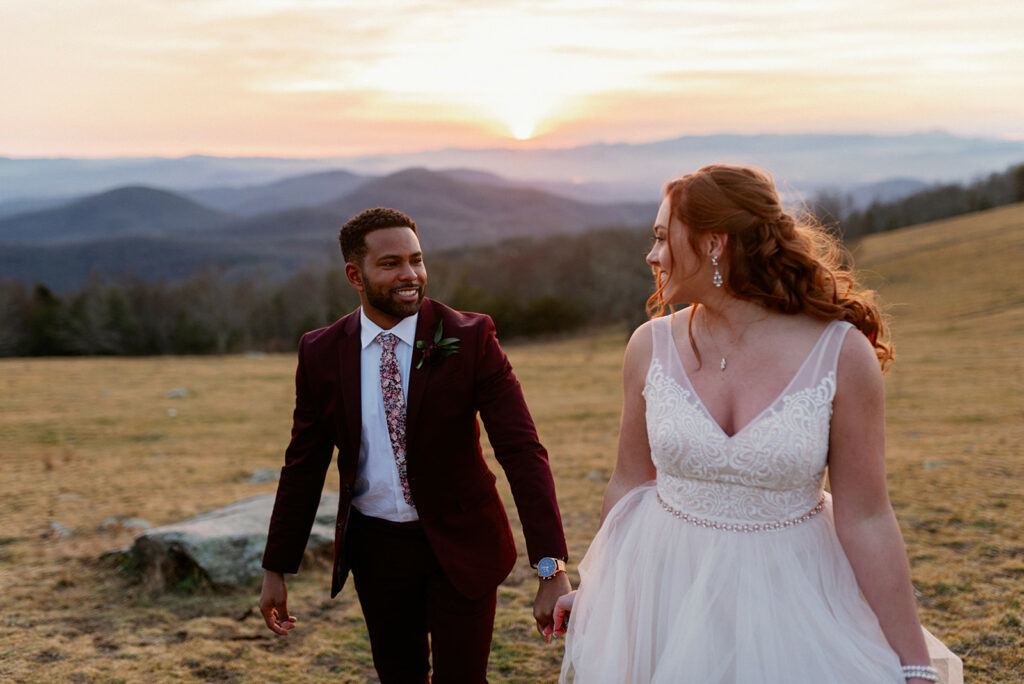 If you need help navigating the planning process or need ideas for family-friendly elopement locations, or ideas on how to include friends and family in your elopement, contact us! We're a team of elopement vendors who specialize in all-inclusive elopements, and that includes guiding you to the perfect day.
We're ready when you are!