The Best Places to Elope In Asheville NC – Take the Quiz to Find Your Elopement Location
You've decided to elope in Asheville – but how do you decide where to go? Should you have your ceremony by a waterfall? On a mountaintop? In a cozy cabin? Or maybe in the city?
With so many options it's easy to get stuck – but we've designed a quiz to help you answer all your questions, and decide where to elope! Here are our tips for choosing just one from these best places to elope in Asheville NC, and some ideas to get you inspired.
Questions to Ask When You Elope in Asheville, NC
Before we tell you all our favorite elopement locations, here are some questions to ask yourself! These will help you narrow down the options.
Are We Inviting Guests?
Your guests will have a big impact on the elopement location you choose! Before you get too far into elopement planning, come up with a guest list. Elopements with no guests may be well suited for a hiking elopement, while bigger celebrations might require an Airbnb or a bigger venue.
After you have your guest list, ask yourself if there are any accessibility issues to think about! You may be up for an 8 mile hike on your elopement day, but if you have young children attending, they may not be so keen. Decide how accessible your location needs to be!
How Private Do I Want it to Be?
One of the biggest considerations for a lot of eloping couples is privacy. While there are tons of amazing places to elope in Asheville, NC, a lot of them can get pretty crowded! Along the Blue Ridge Parkway and in the national forests, there are often multiple elopements happening in the same spot, at the same time, and with hikers and visitors flocking to the natural scenery, it can be hard to find a secluded place to say your vows.
Think about how important privacy is to you on your elopement day – would you rather elope at one of the gorgeous but well trafficked spots, or guarantee some more solitude by renting your own space?
How Adventurous Are You?
Adventures don't have to be the mountain climbing, rock scrambling, strenuous activity kind. You can have a relaxing elopement day without doing any hiking! Think about what level of adventure you and your partner are looking for, and what kind of activities you want to do.
What Season Do You Want to Elope In?
Some people choose their location first, then set a date, while others decide on a date or time frame first before looking at the best places to elope in Asheville, NC. If you have a particular season in mind, think about this first!
If you love snow, you may want to elope in the mountains – but keep in mind that in the winter, you have less options for elopement locations because roads close and some trails become inaccessible. So if you want to elope in the winter (maybe the date is significant to you), but you aren't feeling like being outside all day in the cold, an indoor option may be best for you!
What is Most Important to You?
There are a lot of factors that go into deciding where you should elope, so it's important to decide which ones matter most. Maybe you're willing to face some crowds if it means you get to get married at your favorite spot, or maybe privacy is the most important thing and you'd rather forgo the mountain views in favor of some solitude. Talk with your partner and decide what matters!
The Best Places to Elope in Asheville NC
Now that you have some idea of what you're looking for, here are some options for the best places to elope in Asheville, NC!
A Venue
Eloping doesn't mean you can't get married in a venue! There are plenty of small venues that are perfect for some couples, and this option actually ensures that you'll have some more privacy – you'll have the whole place to yourself! Eloping is all about dropping the traditions that don't suit you, and keeping the ones that do – so if you elope with some guests, getting married in a venue allows you to spend more time with them. It also helps ensure that your day is accessible for any guests with mobility problems, or just anyone who needs modern day amenities, like restrooms and air conditioning!
You can't always predict the weather – and eloping at a venue ensures that you have the option to head inside to warm up if it gets rainy, or to cool down if the sun gets to be too much. You can spend more time with your guests, and eloping at a venue allows for dancing, cake cutting, toasts, and any other traditions that you decide to keep.
Mountain Top or Waterfall
Some of the best places to elope in Asheville, NC are outdoors! If you're a couple who wants to get married in nature, consider the mountains, waterfalls, and outdoor scenery as your "venue."
This is ideal for smaller elopements, with up to 5 guests as you may need to hike to reach your location. There are definitely some more easily accessible scenic spots, but to reach the more private views, we recommend putting in some miles!
Eloping outdoors gives you an all day elopement experience, where you get to explore, spend time together, and just enjoy yourself without all the traditional expectations of a wedding day! With less scheduling and no rush, you get to really be present and spontaneous, soaking in every minute of your adventurous elopement day.
Airbnb or Home Rental
This is a great "in between" option between eloping outdoors and eloping in a venue. Renting an Airbnb or a cabin ensures complete privacy for your elopement day. It allows you to spend more time with your guests (and invite more guests), and to have your ceremony and reception all in the same place without having to travel anywhere.
You have more flexibility when you elope at a rental property, as you get to choose what you do and when, and you'll have an indoor option in case of bad weather!
Urban or Downtown Brewery
While we love mountain views, if you want to get married close to town or with views of the city, Asheville's unique vibe makes it the perfect spot! Whether you wander and explore the city streets, or you elope at a hotel or brewery, some of the best places to elope in Asheville, NC are in the city.
Choosing an indoor location downtown is perfect for couples planning bigger elopements, as it will allow you to have more space, and likely more privacy.
Take the Quiz!
Contact us to start planning your elopement, or take the quiz and discover your dream elopement destination!
Discover Your Dream Asheville Elopement Destination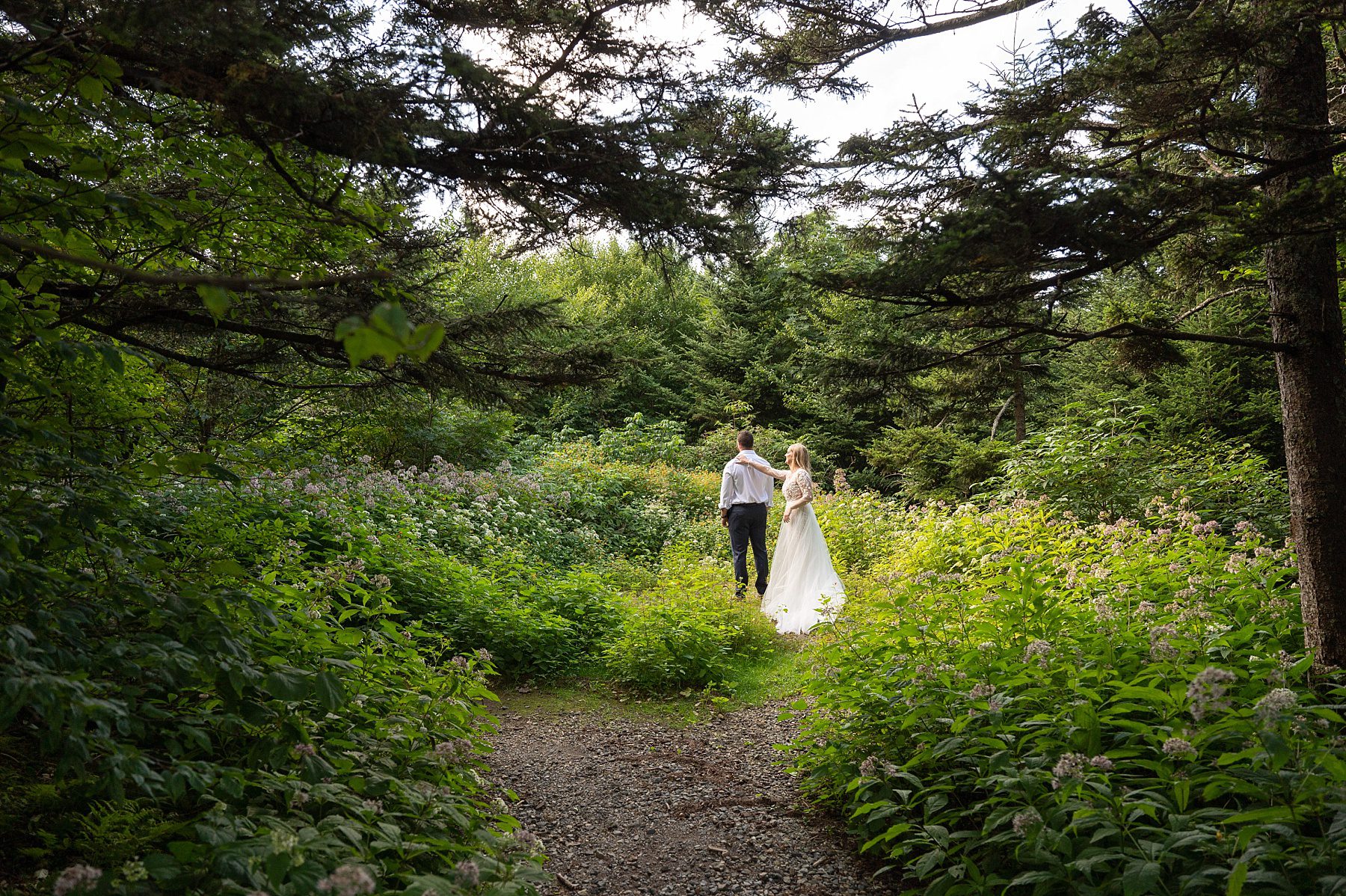 Take this quiz to find the perfect place to elope in the mountains of North Carolina!
DISCOVER YOUR DREAM DESTINATION
...
...
...
...
...
...
...
...
...
...
...
...
...
...
...
...
...
...