These two initially reached out to us about an adventure couples session with either a waterfall or beautiful mountain views. Our adventure sessions are a great option for couples to renew their vows. Because of covid-19, Monica & Mateo had a civil ceremony and wanted to share their vows to one another in private and get some fun photos together in their wedding attire. Their adventure session turned into a beautiful and romantic pop-up waterfall winter elopement.
The morning of their adventure session, the groom's mom let us know she would like a video from the day. My awesome team came together to quickly make it happen. We found a videographer and officiant for these two in just a few hours. These two were so fun to work with! Their elopement was a chilly and misty day in the mountains. But they jumped right in and went for whatever we had in mind. A HUGE shout out to Homewood for letting us use the outdoor area of their gorgeous venue!! It has a beautiful garden area and looks like a castle!
During their romantic pop-up elopement, Monica & Mateo shared their vows in Spanish to one another. Fun fact – we have an officiant that speaks Spanish if you would like to have your entire ceremony in Spanish! They also shared Short Street Cake and a champagne toast.
The two did not bring their dog along for their ceremony, however we could not leave their furry friend out! We had them pick up the pup for part two of their adventure and he got to join them for a hike to the waterfall.
Part II of the adventure was a gorgeous Asheville waterfall and it was perfect for the day. Since it was an overcast and misty day, the mountain views would not have had much of a view. For the waterfall they put on their hiking boots, and we had Monica take her hair down for the photos.
Elopement tip: Always bring boots or comfortable shoes for uneven terrain that may be a part of your day.
I just love the variety of portraits they were able to get for their waterfall winter elopement. Helping to plan and make their Pop-up-Elopement happen was so much fun!!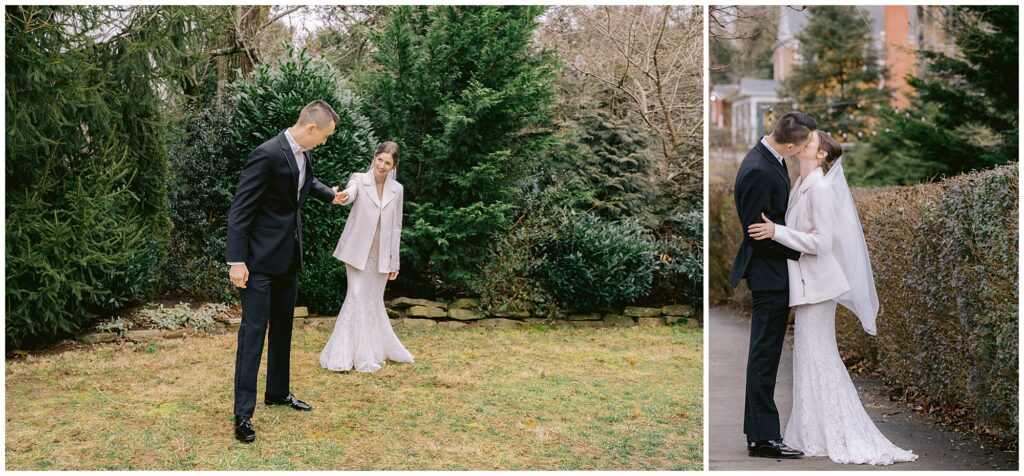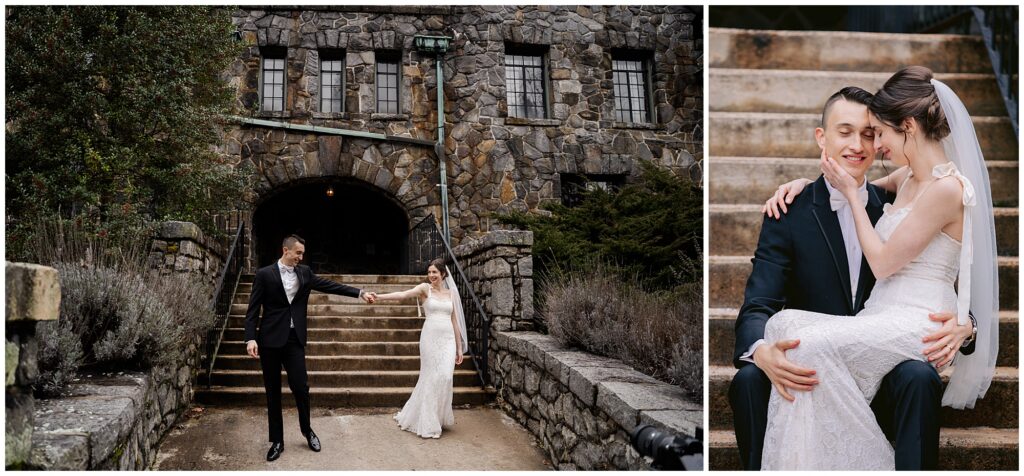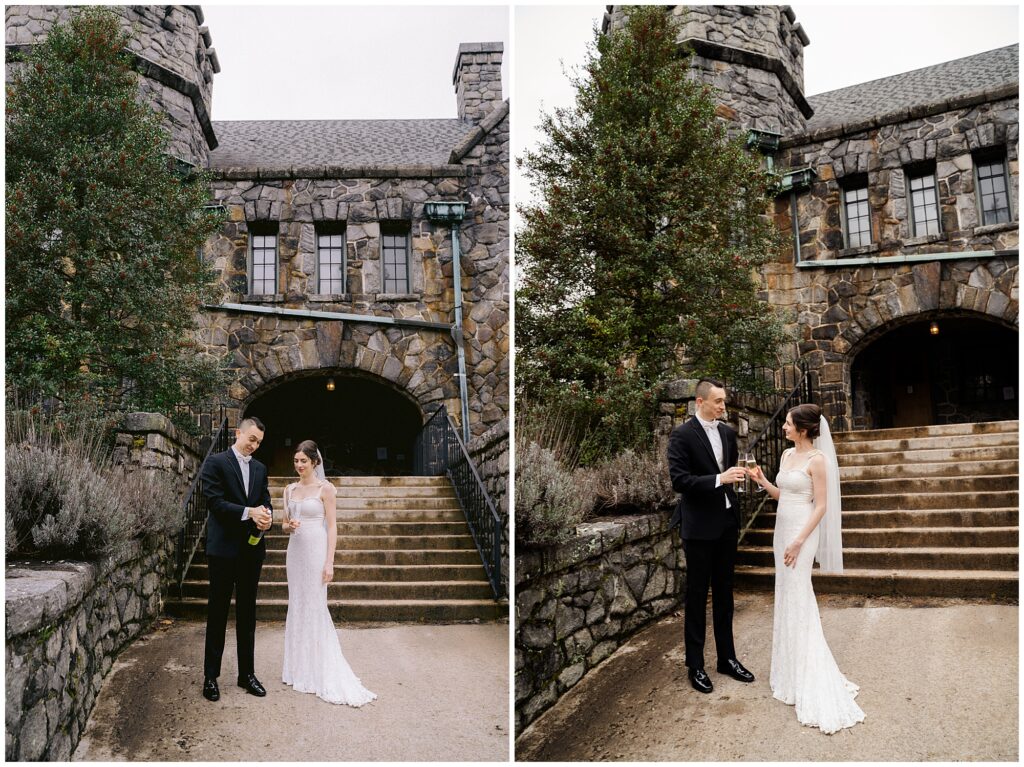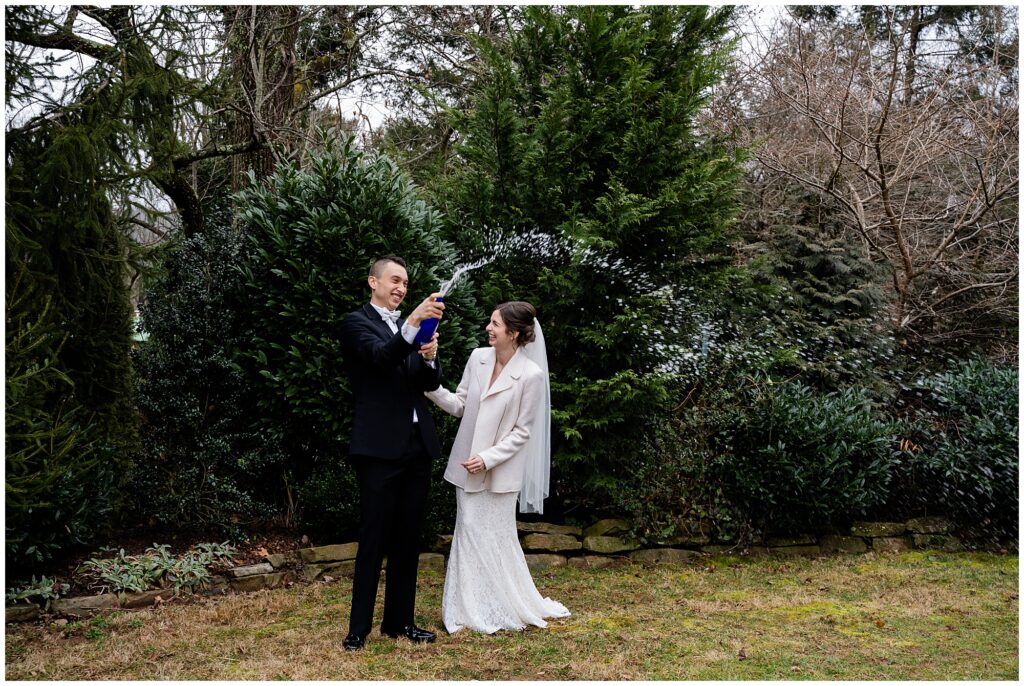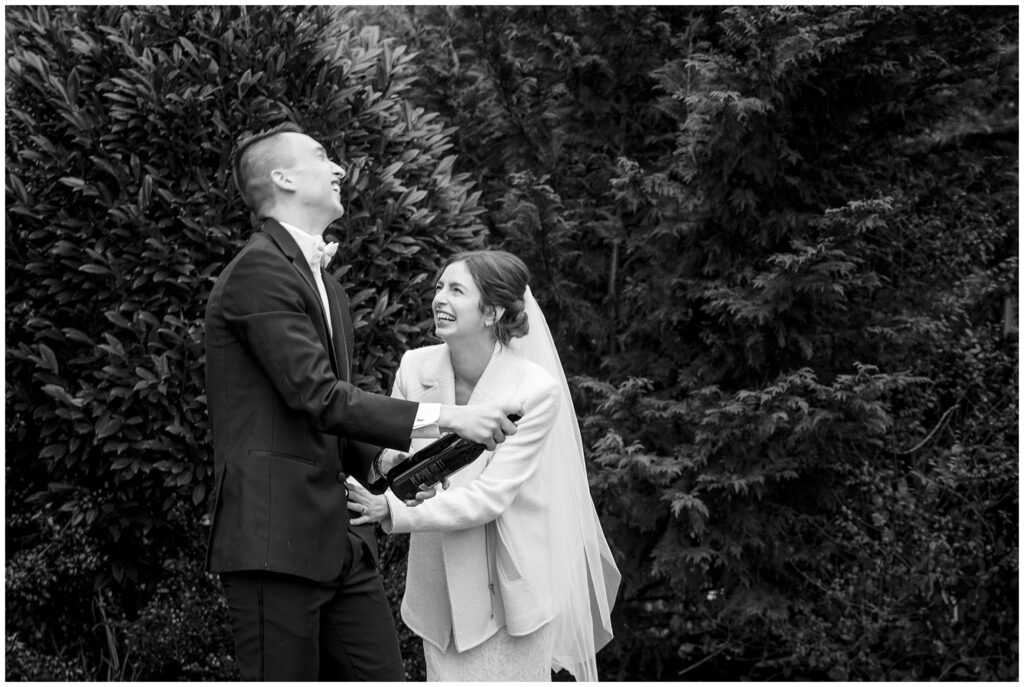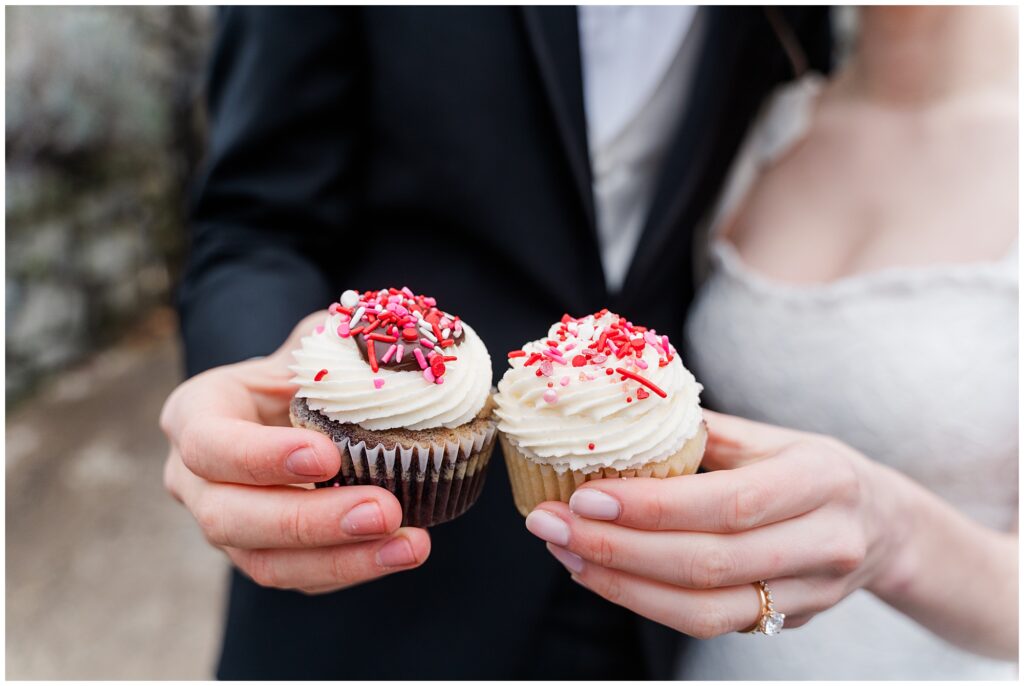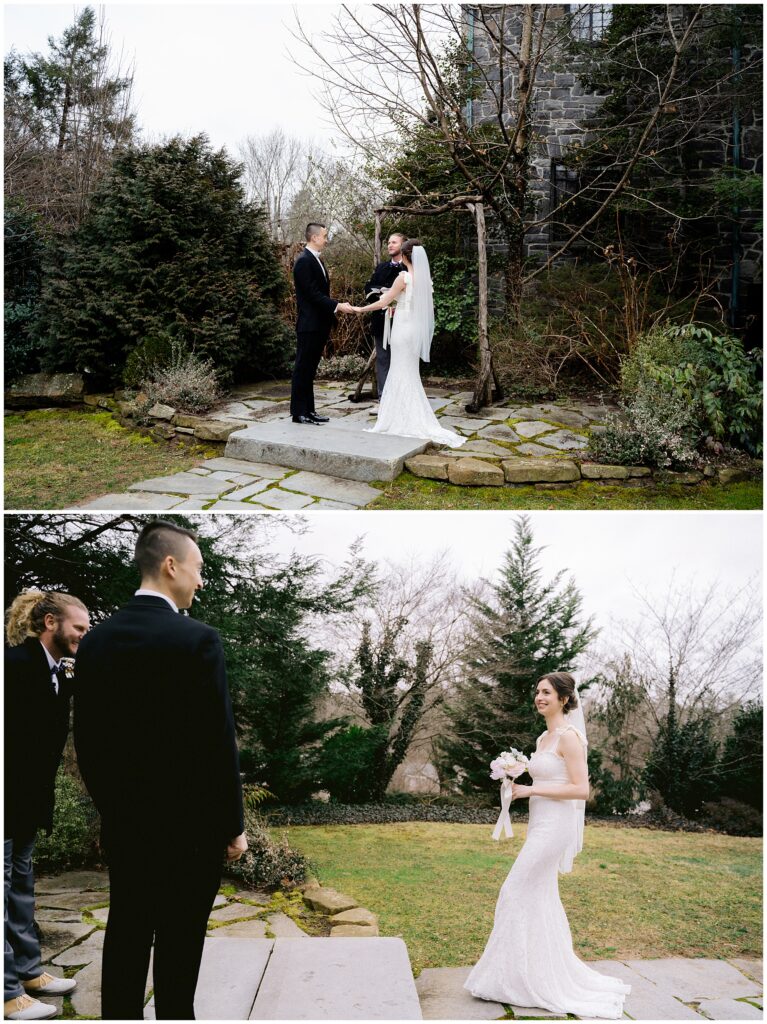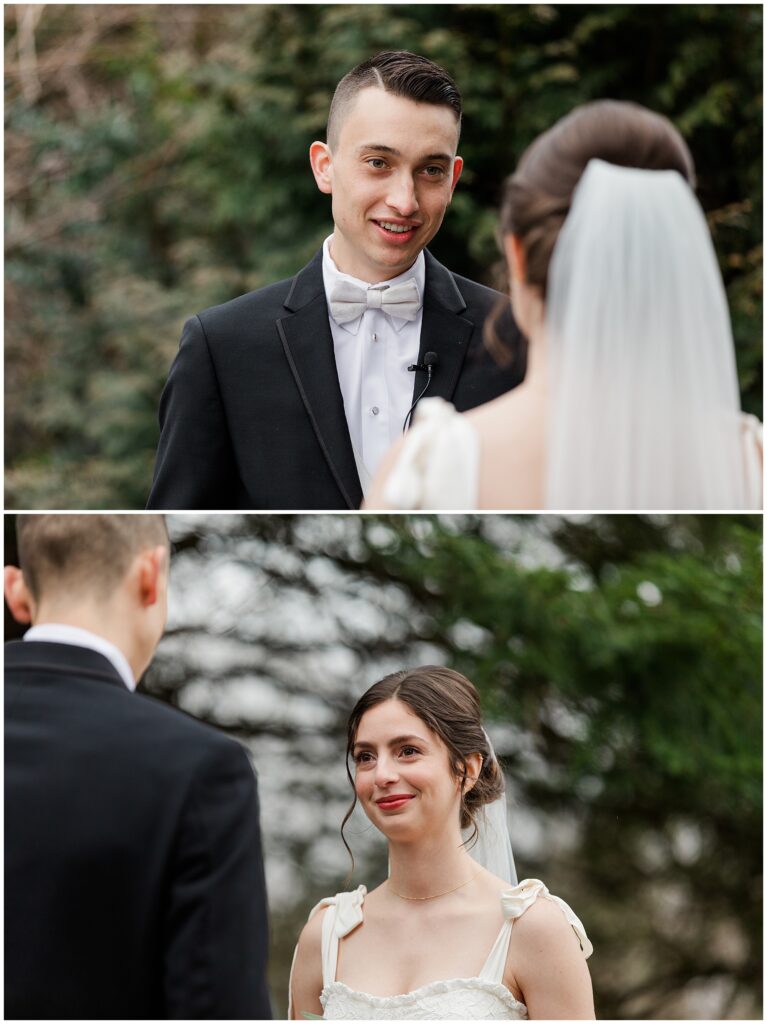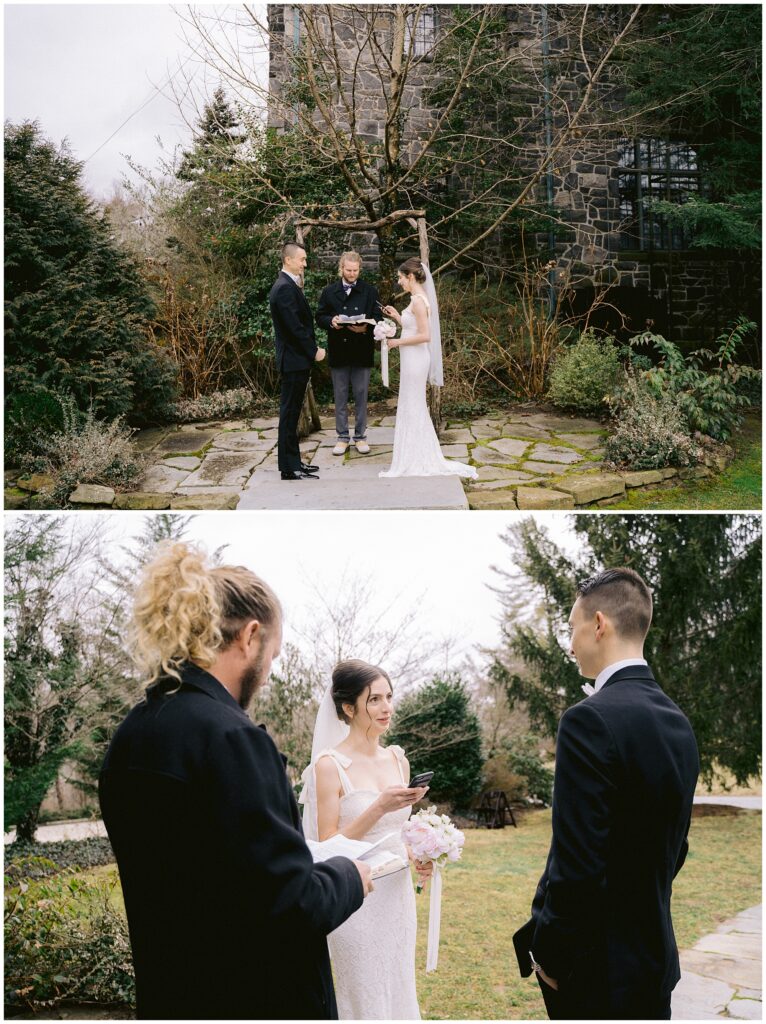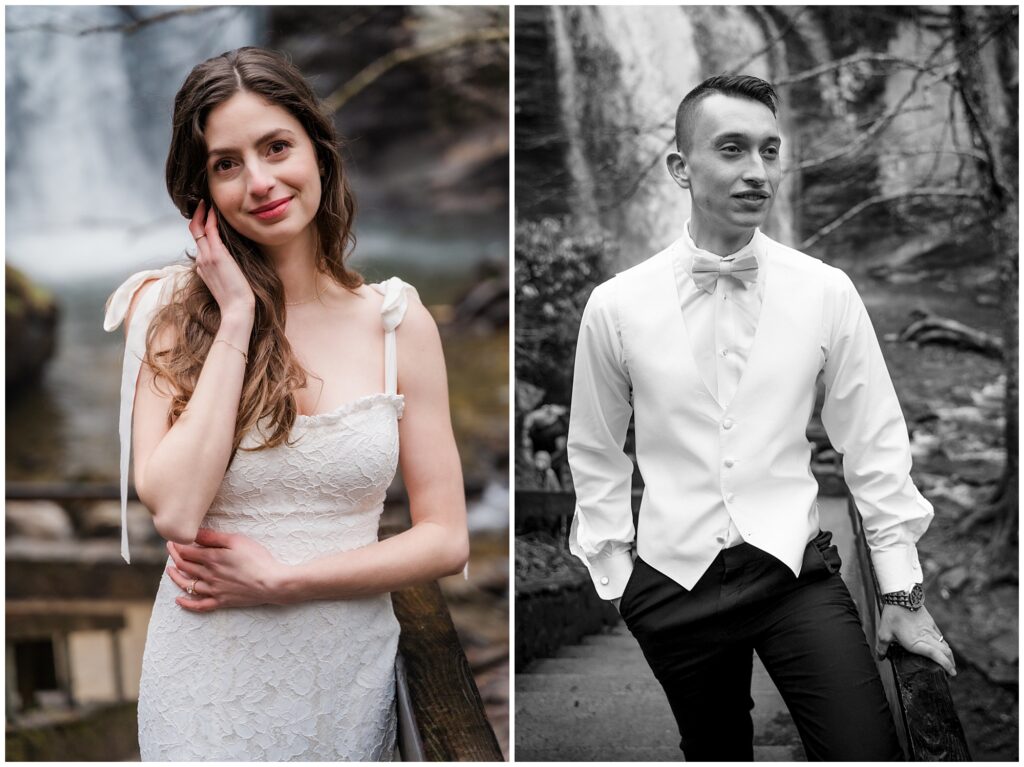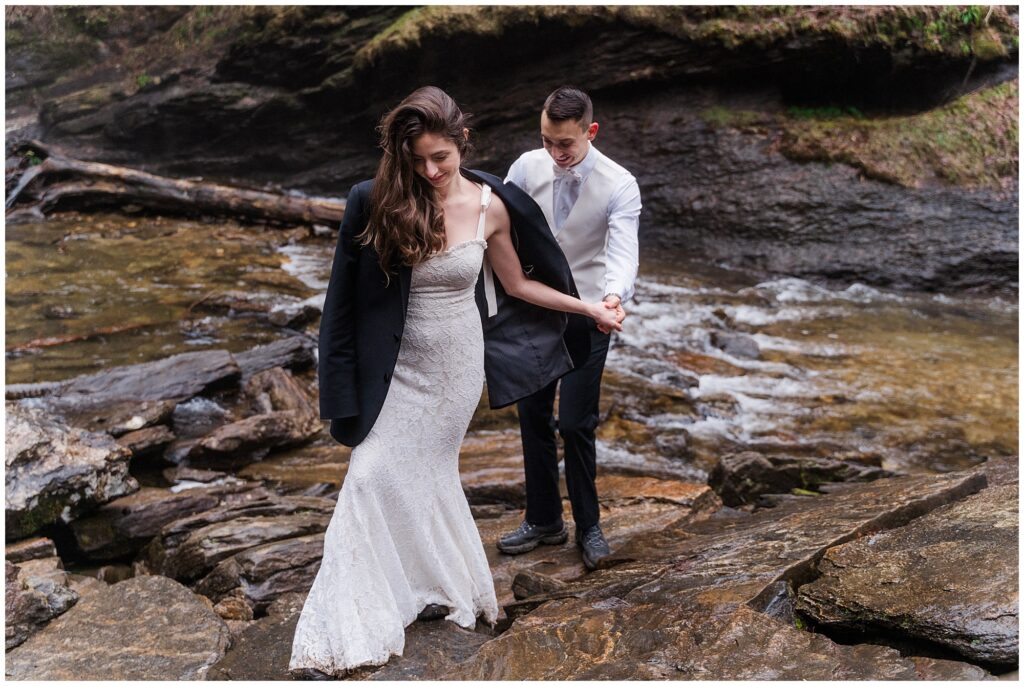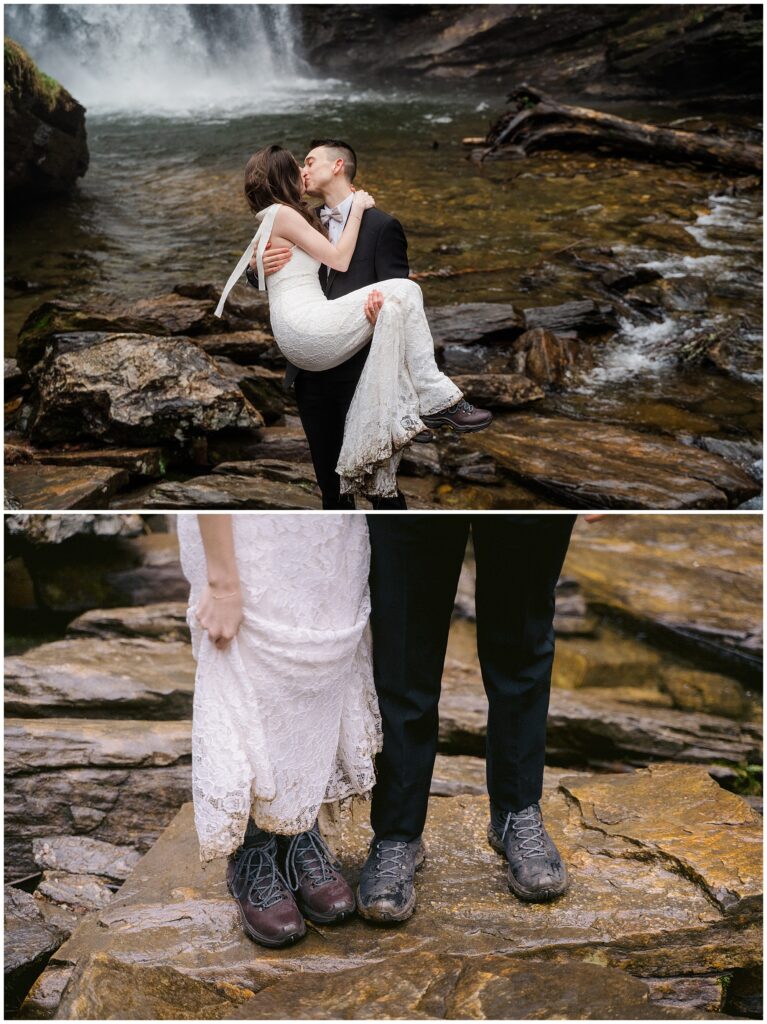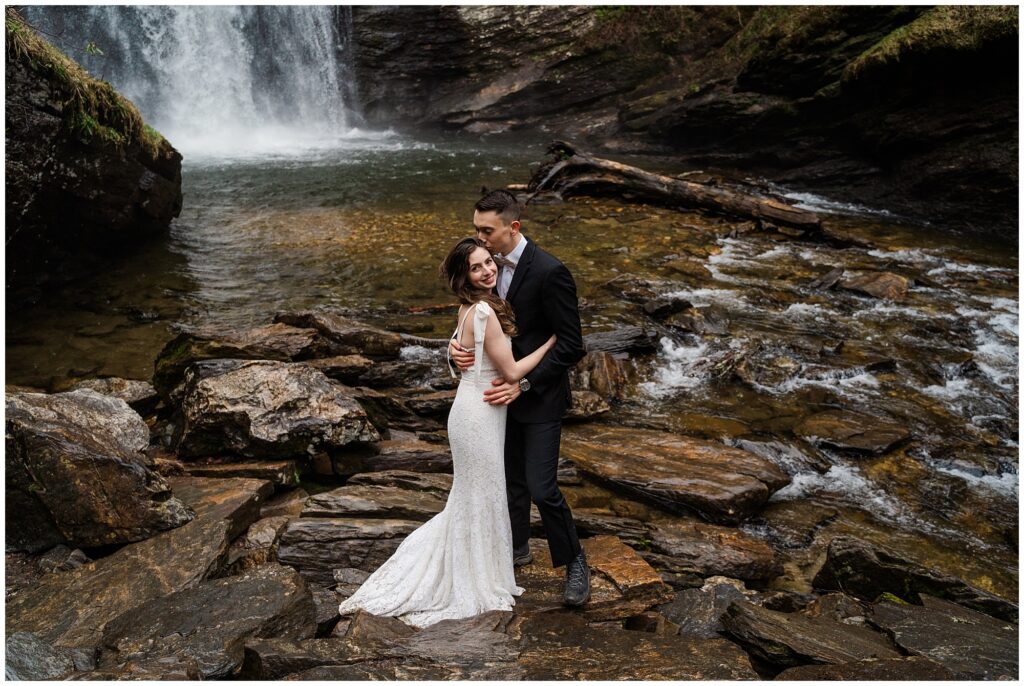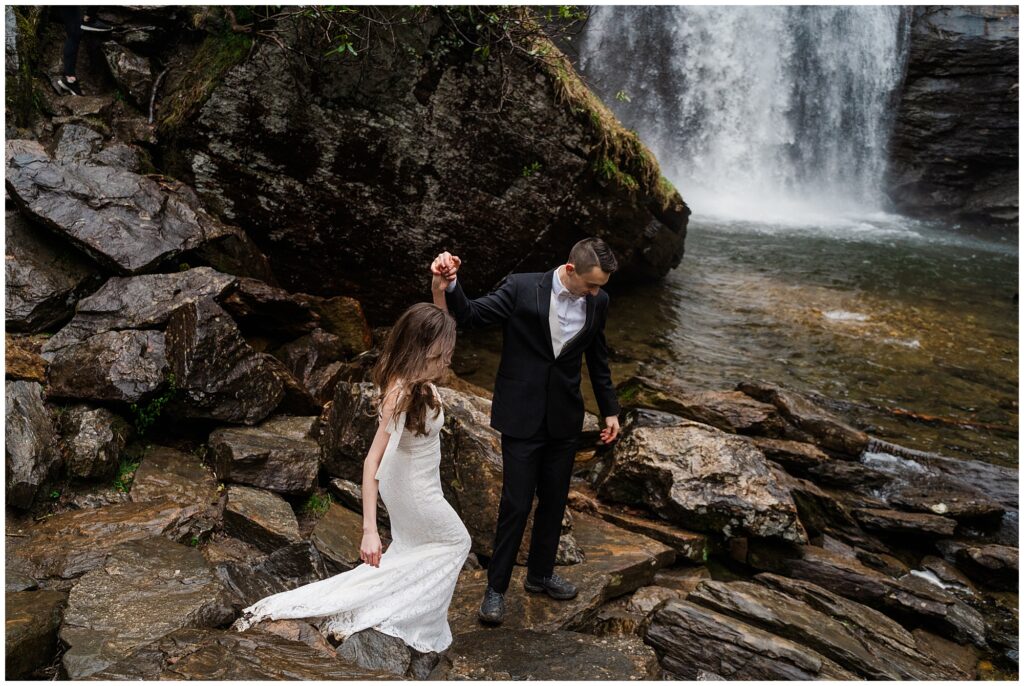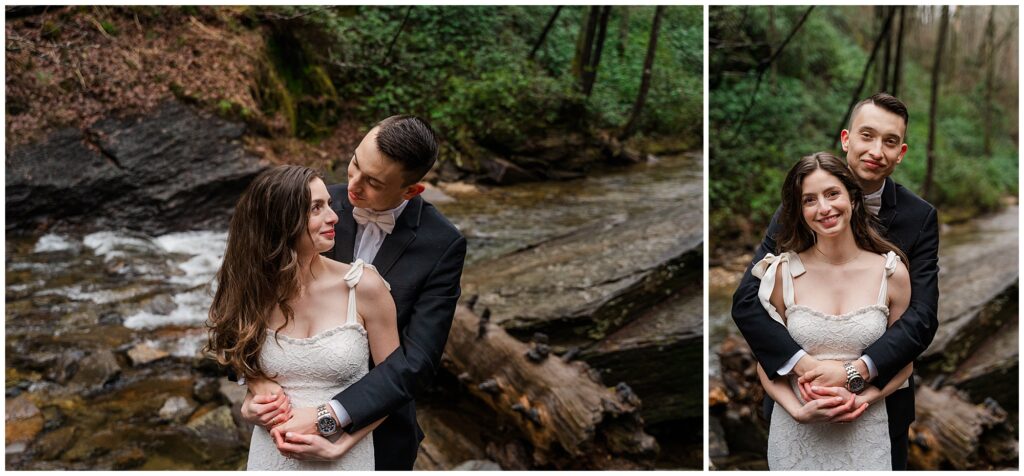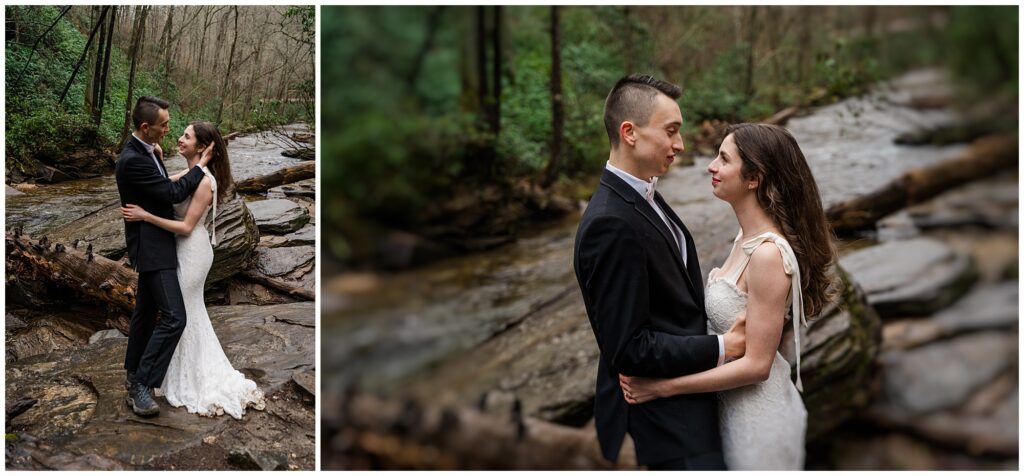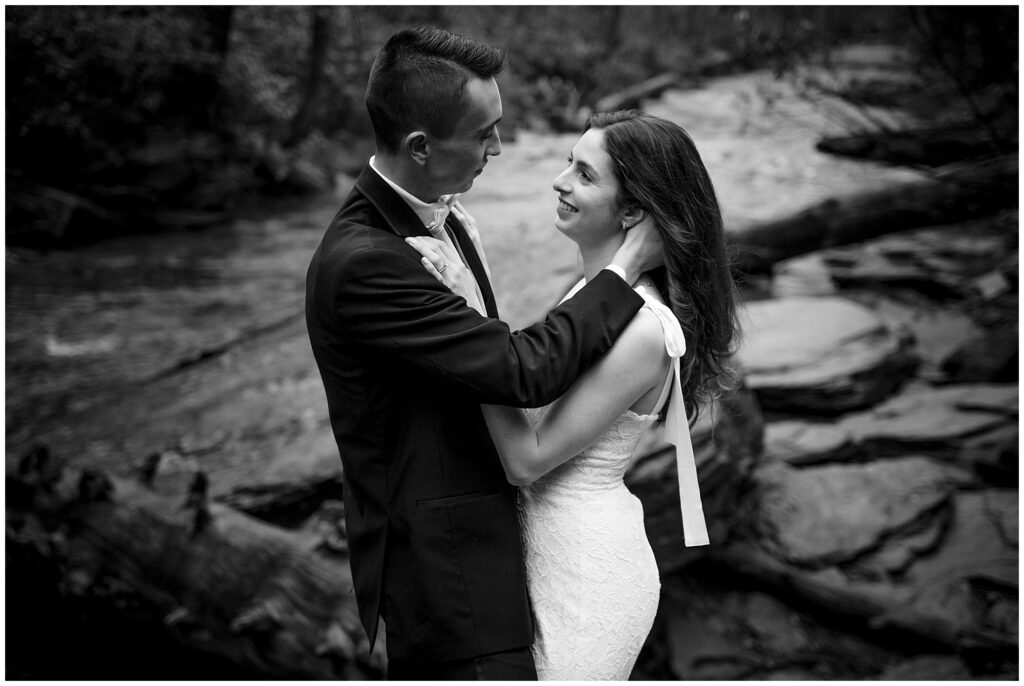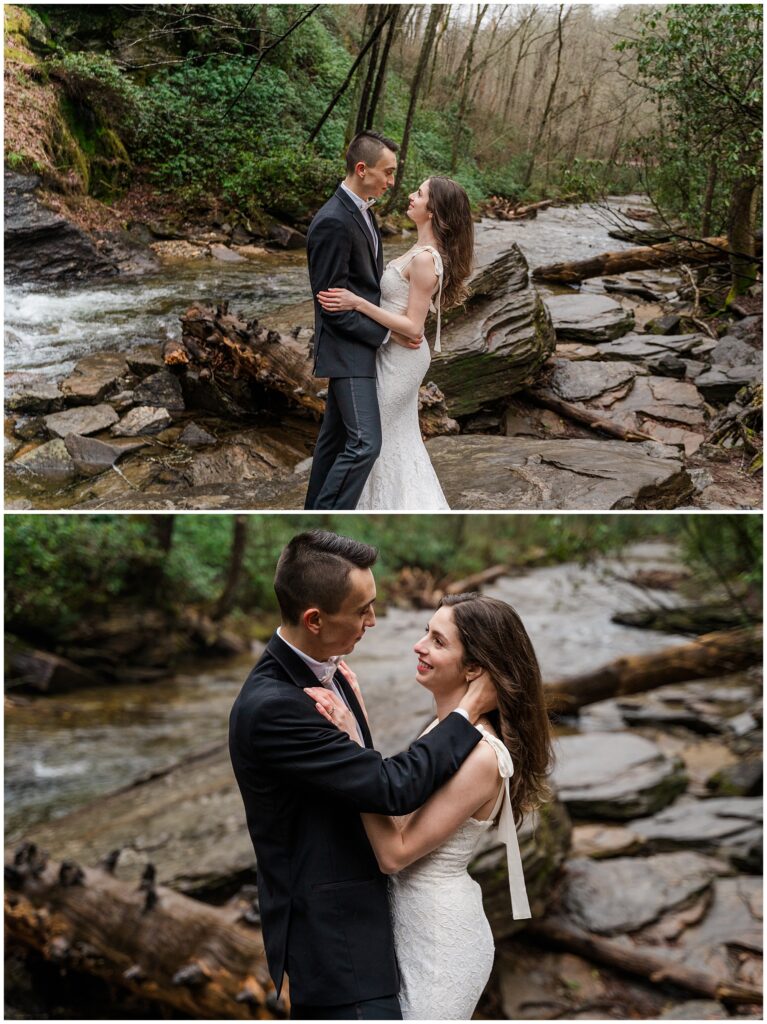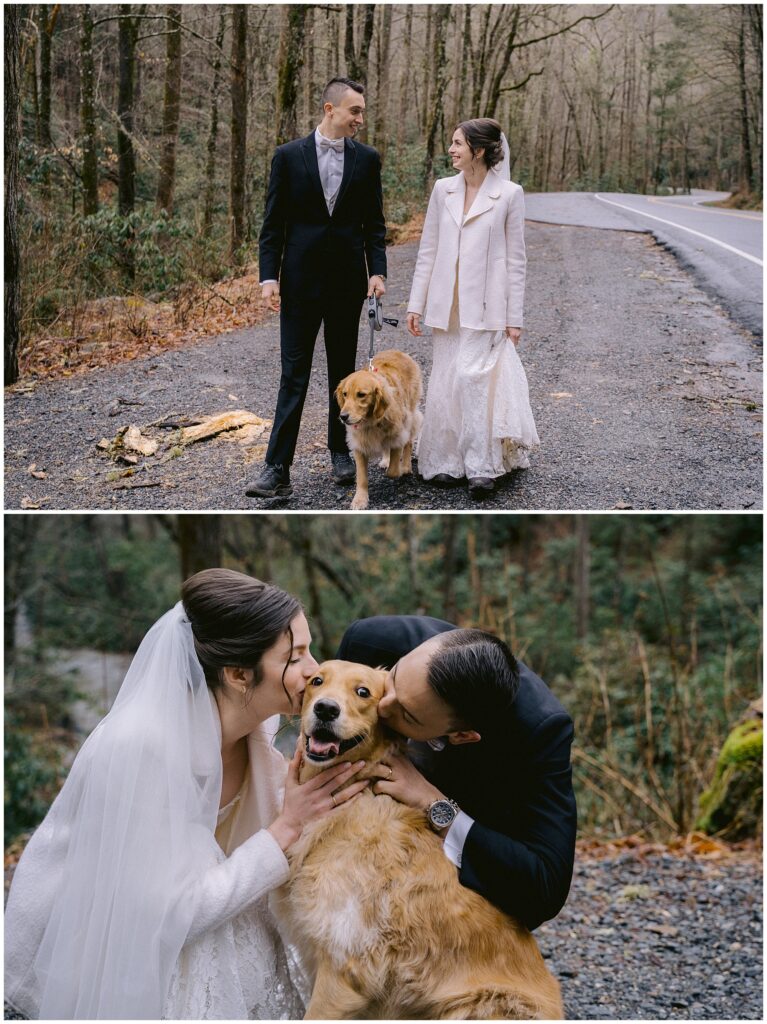 Review
"The team at Legacy & Legend, especially our photographer Kathy, went above and beyond to exceed our expectations. Kathy was amazing at helping us with our last-minute changes and details. The online gallery and all the pictures are beautiful. Would 100% recommend and would hire the team again!!"
To book your all-inclusive elopement experience, contact Legacy & Legend here.
View their elopement video below: