Ashtyn and Neal are high school sweethearts. It was such an honor to help put together their sunset fall elopement at Black Balsam for them. These two eloped back in the fall, which is such a beautiful and popular time to elope in the mountains.
Together we hiked up to Black Balsam, and Neal carried their gorgeous floral bouquet in a backpack with Ashtyn's sandals. Before the elopement ceremony, we celebrated with a small picnic set up. They had a beautiful and tasty small cake covered with berries made for them.
After eating some cake, they eloped together on top of Black Balsam with mountain views for miles. It was such a beautiful and special moment to be a part of and capture for them.
Sunset elopements are so beautiful for the light and colors, but they do require some extra work! We always have extra lighting equipment on hand for these shoots, but it is SO worth it! Jesse from our team is an off camera flash expert, so these photos are incredible! He had some amazing help from L&L team member Megan for this sunset fall elopement at Black Balsam. They did a great job making this day special for Ashtyn and Neal.
View the full blog post below to see some incredible night portraits with off camera flash at the end!
Bridal Bouquet – Petal and Fern
Elopement Cake – Donatella
Legacy and Legend Team – Jesse and Megan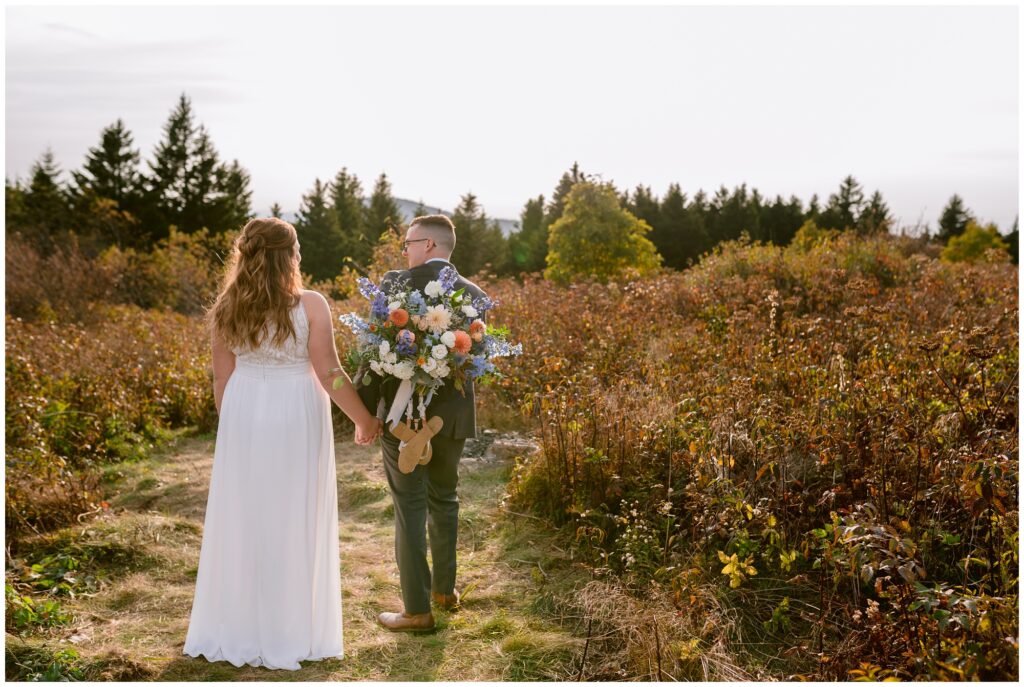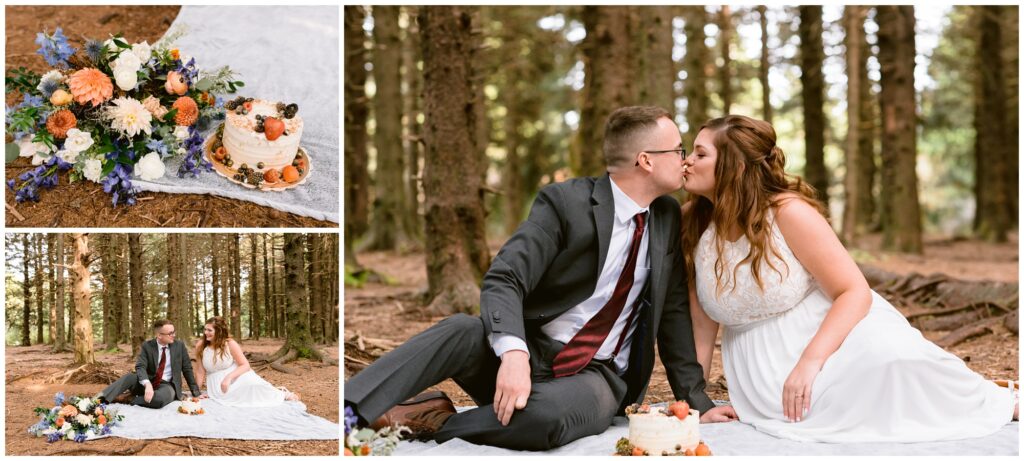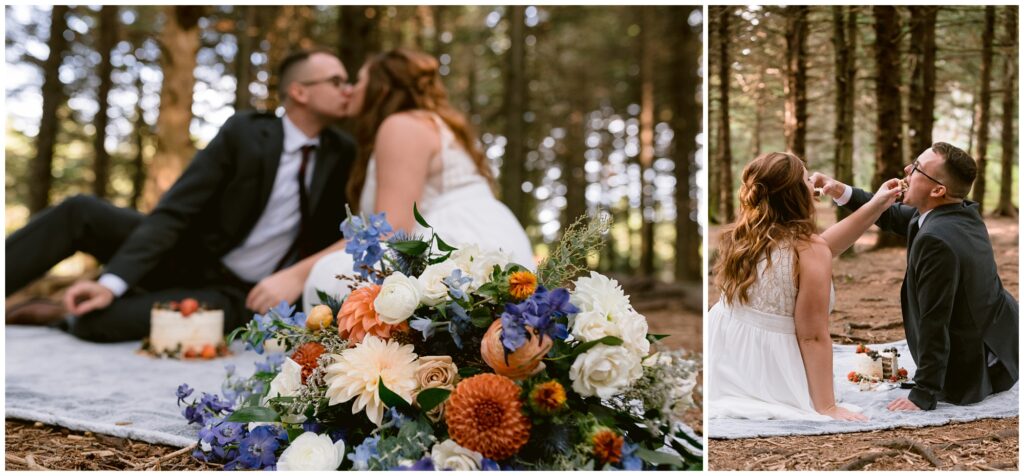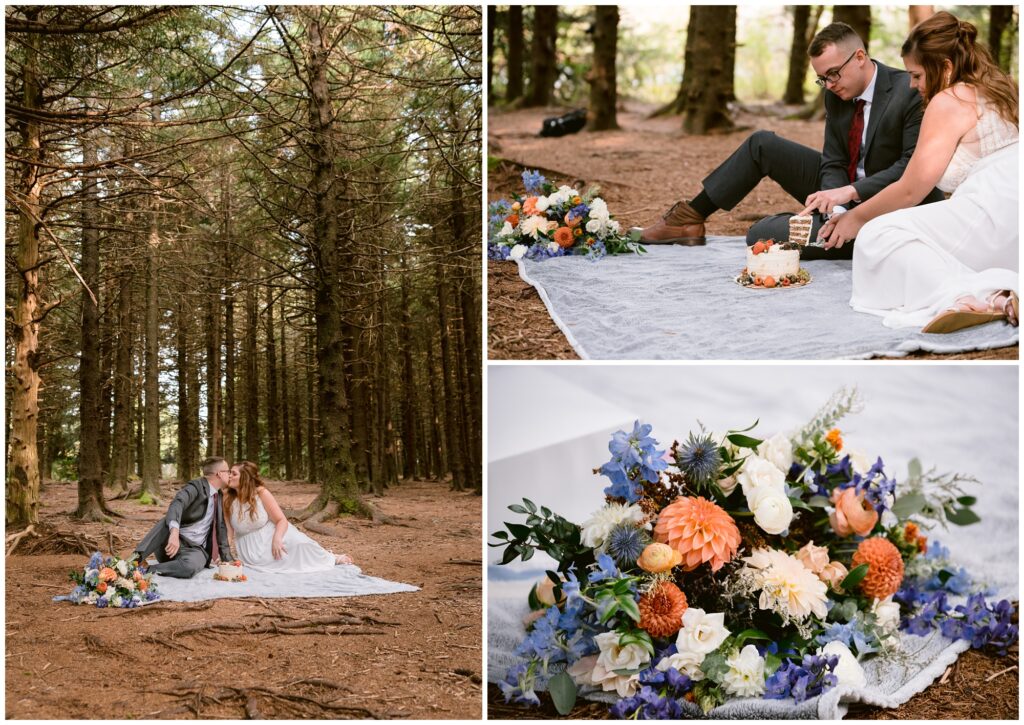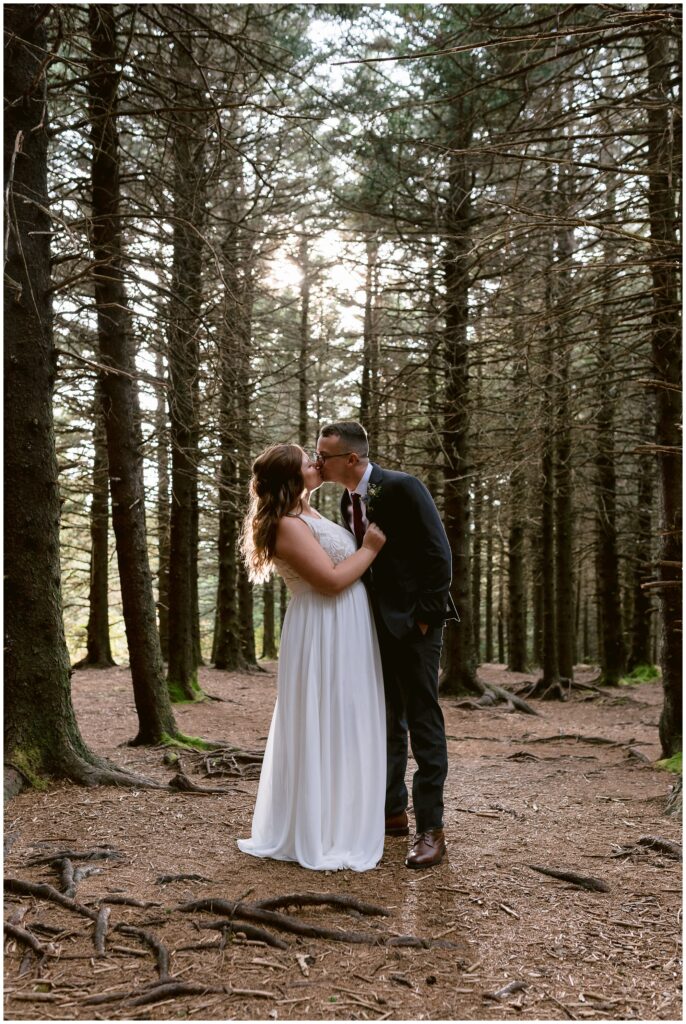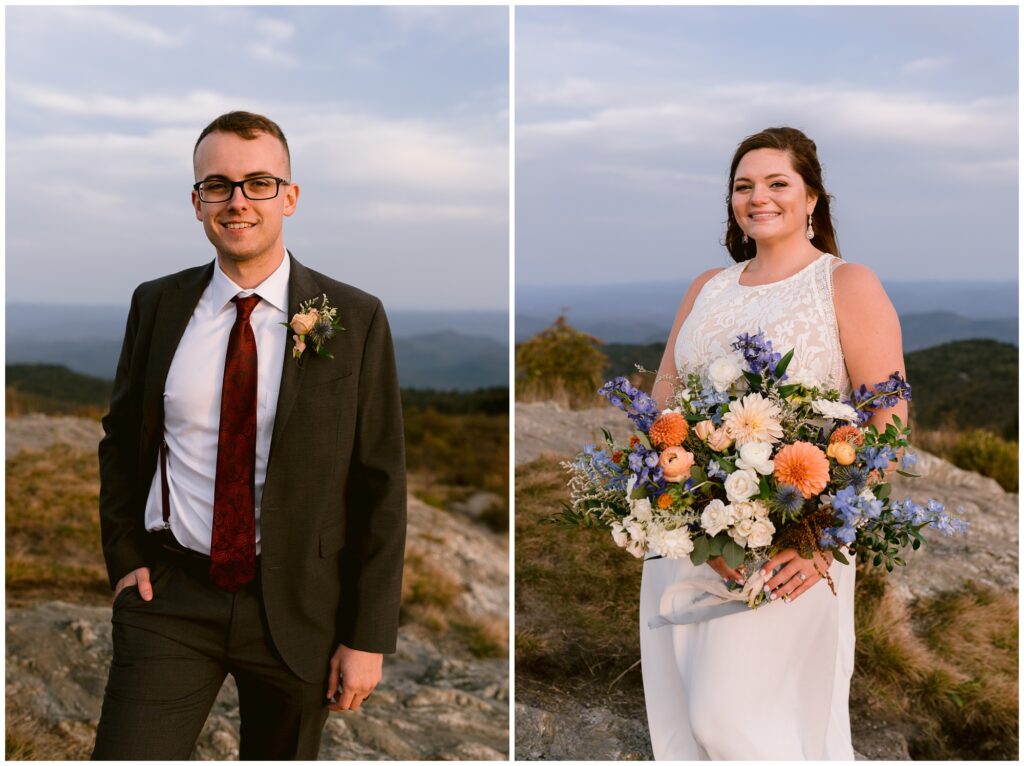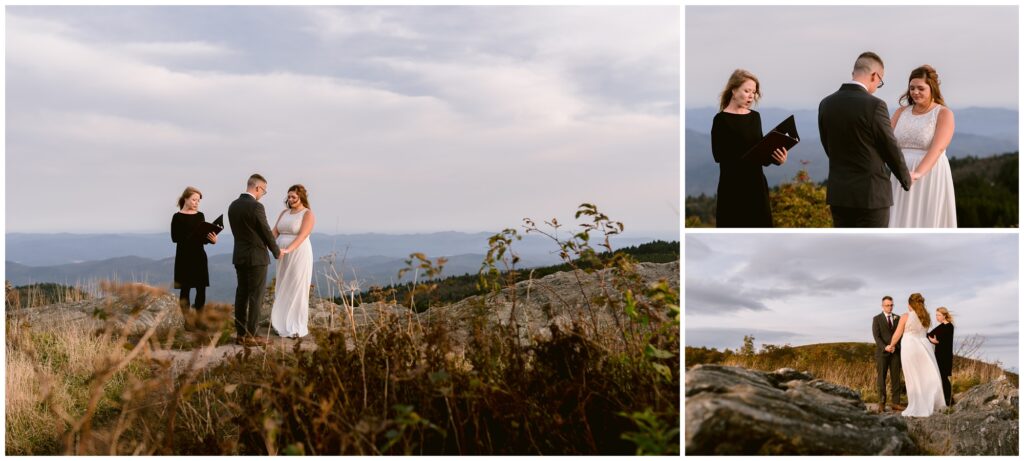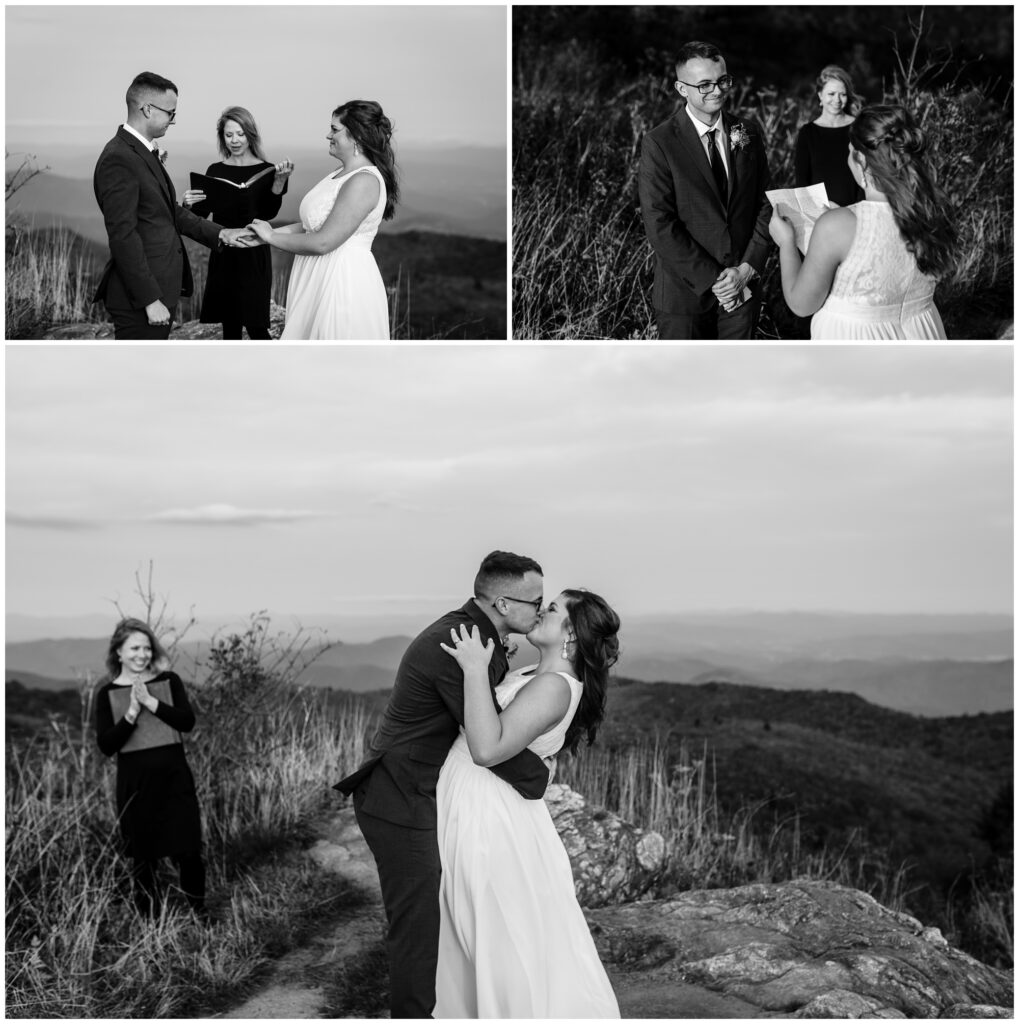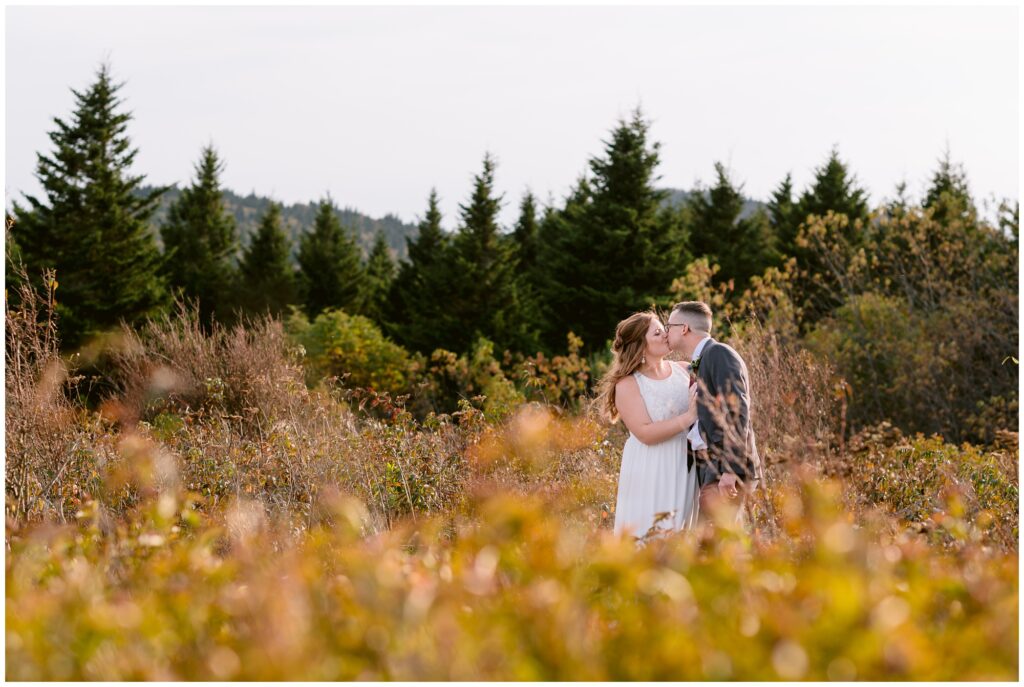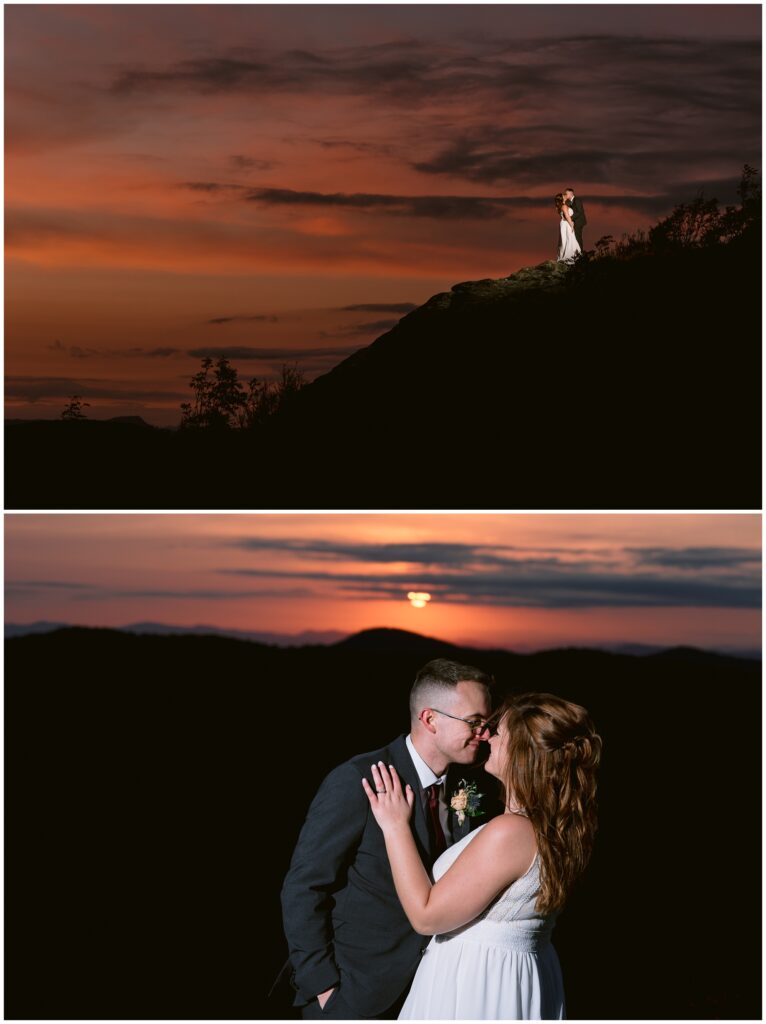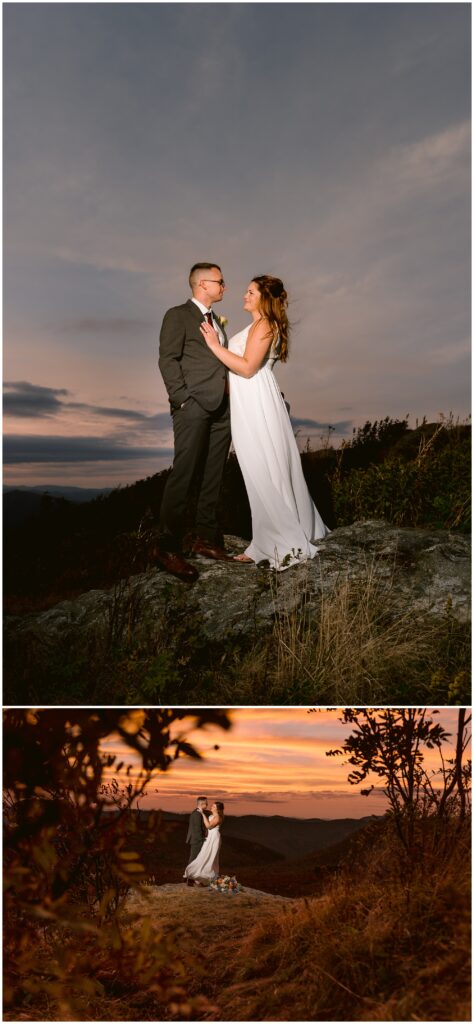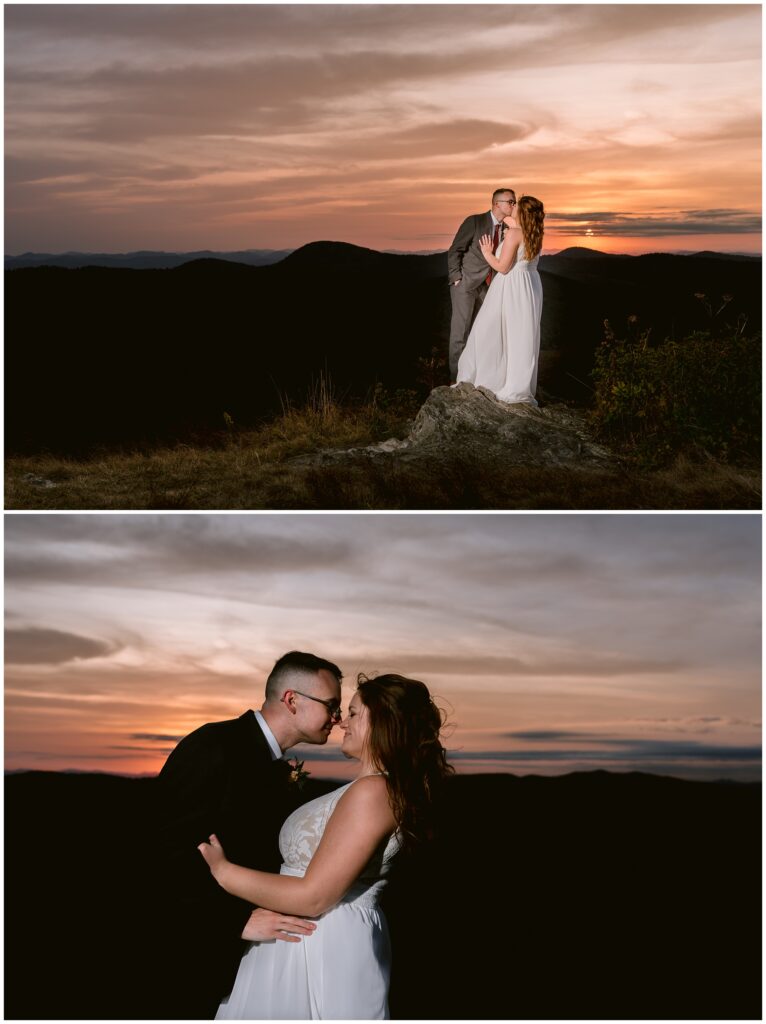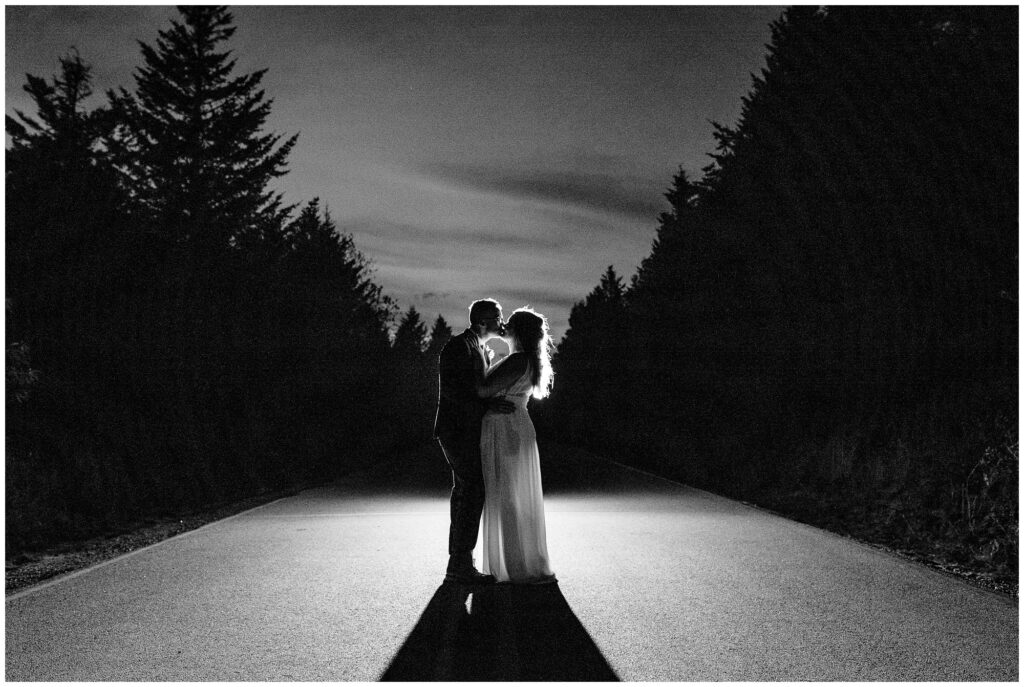 To contact Legacy and Legend for more information about planning your full service elopement, click here!