Ashley and Jason had a beautiful and romantic mountainside elopement at The Ridge, in Asheville, North Carolina.
The Ridge in Asheville is one of our favorite elopement venues! This is an amazing venue upgrade that can be added to your package with Monday-Thursday, with limited availability. This venue is especially a great choice during winter months because you have access to beautiful mountain views when the parkway is typically closed. There is also access to the Chateau to slip into your dress and restrooms available.

Ashley wore a beautiful beaded gown for her elopement. She had hair and makeup by Powder Me Pretty at her cabin. They then traveled to The Ridge to finish getting ready. She slipped into her wedding gown at the venue because she did not want Jason to see her dress before the ceremony! His first time seeing her in her gown was as she walked down the aisle.
The couple had two friends attend their ceremony as witnesses and added livestream footage to their video package. This allowed them to be able to share their elopement ceremony with family and friends online.
The florist for Ashley and Jason's elopement was Petal and Fern. Our team of florists are so talented and your bouquet and bout is included in your elopement package! I love that this couple chose such romantic florals, and added a floral collar for their doodle dog!
Be sure to check out their video in the post below!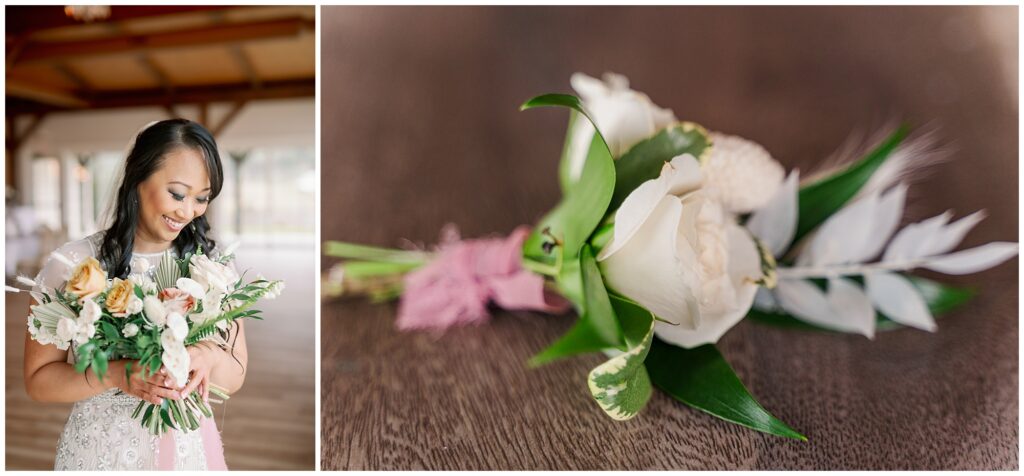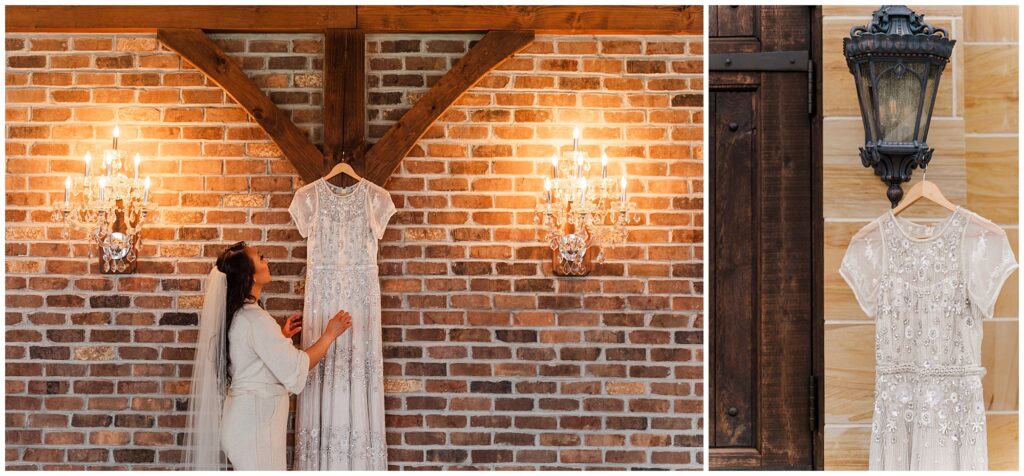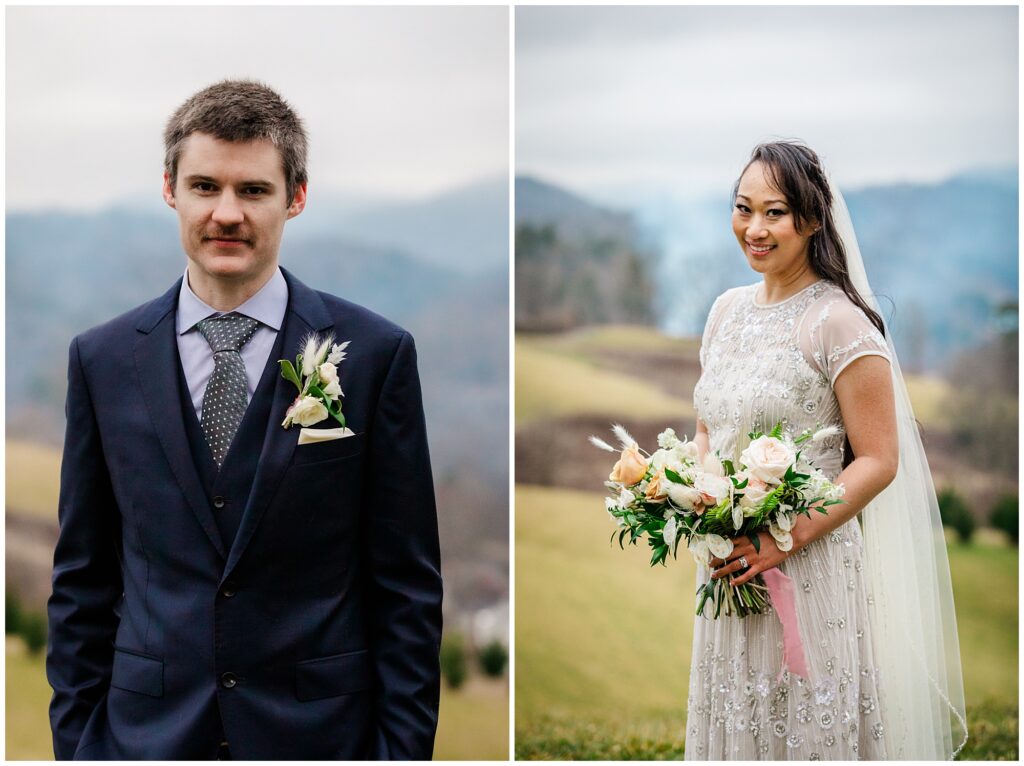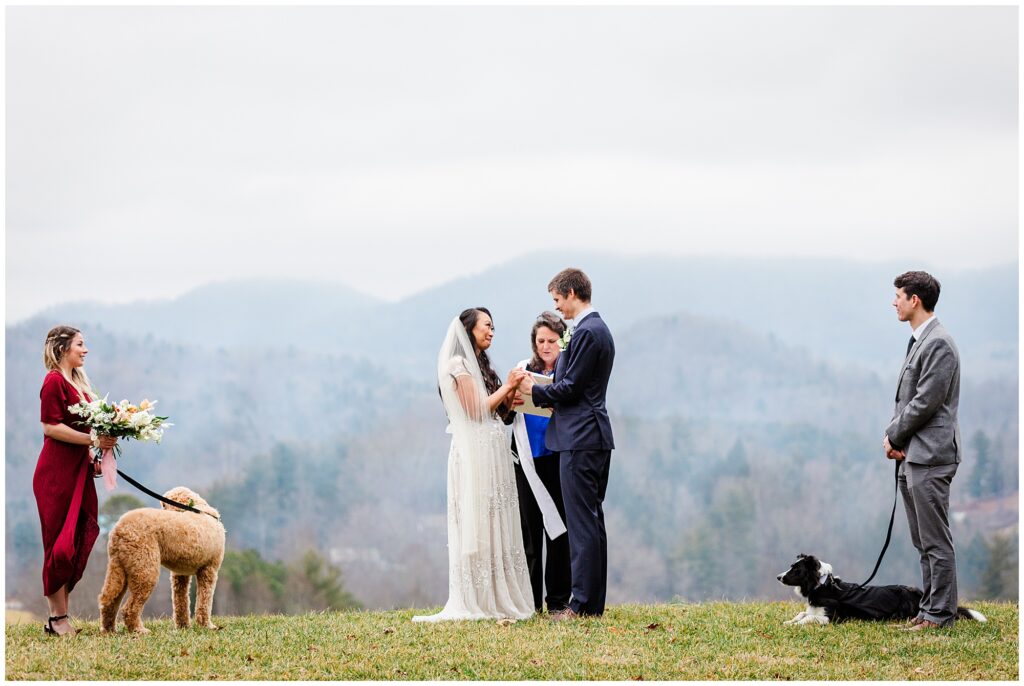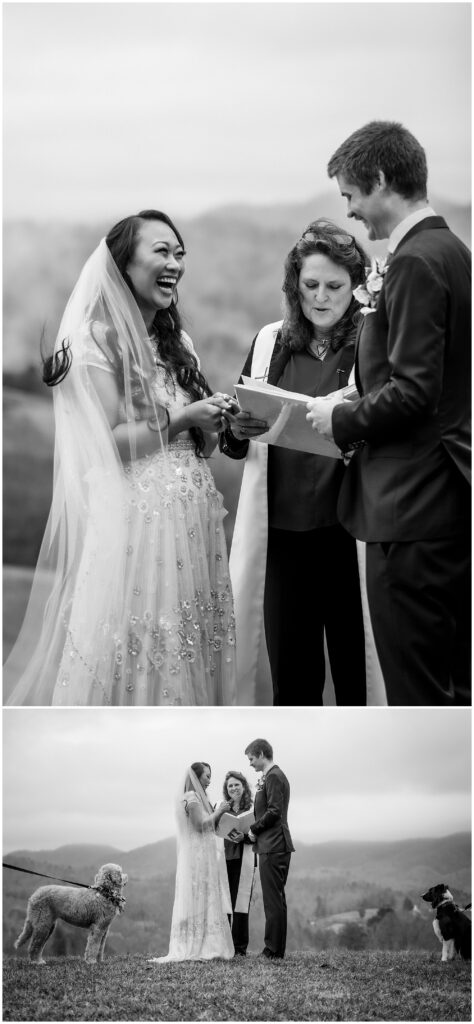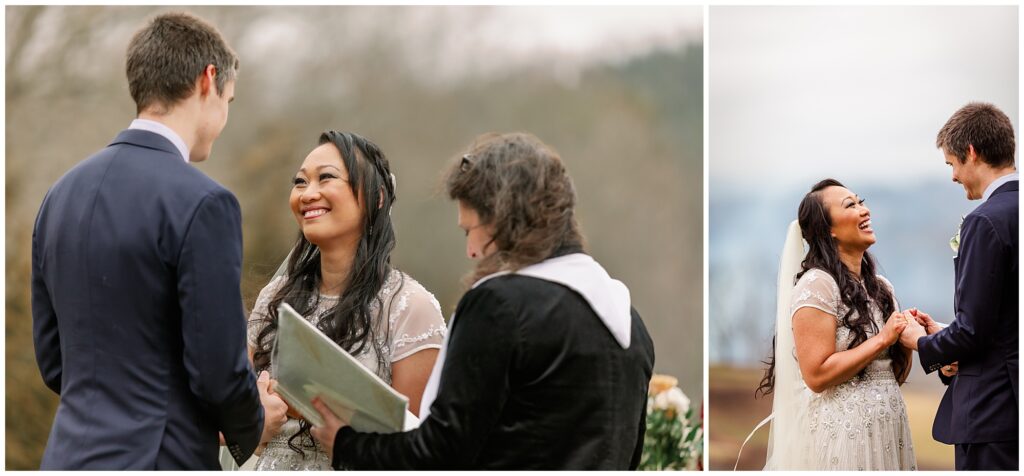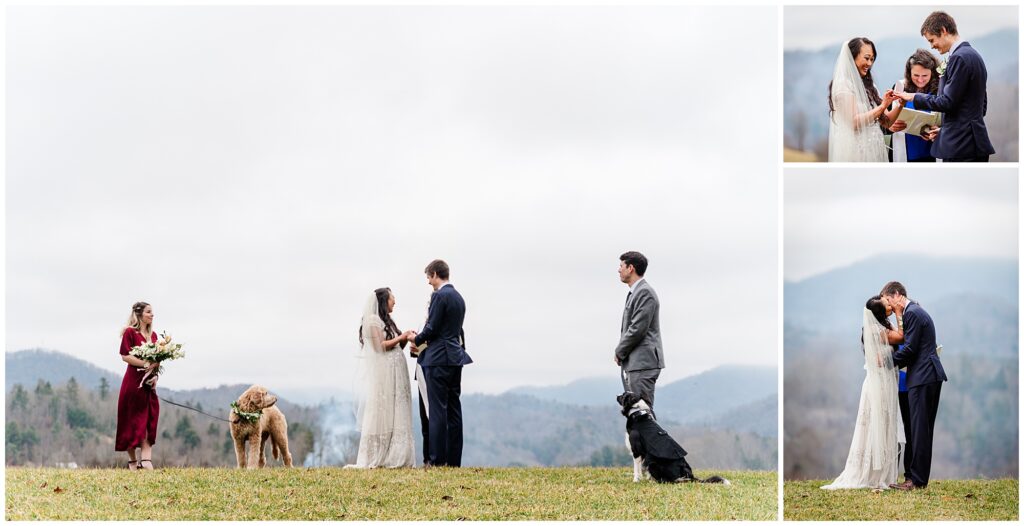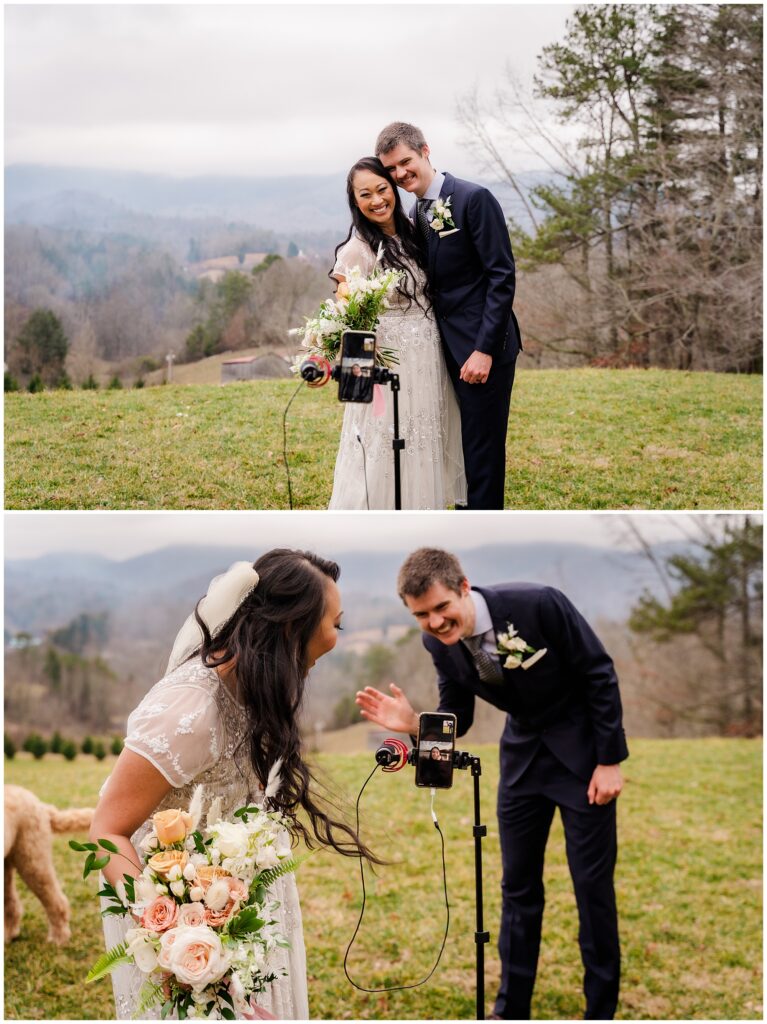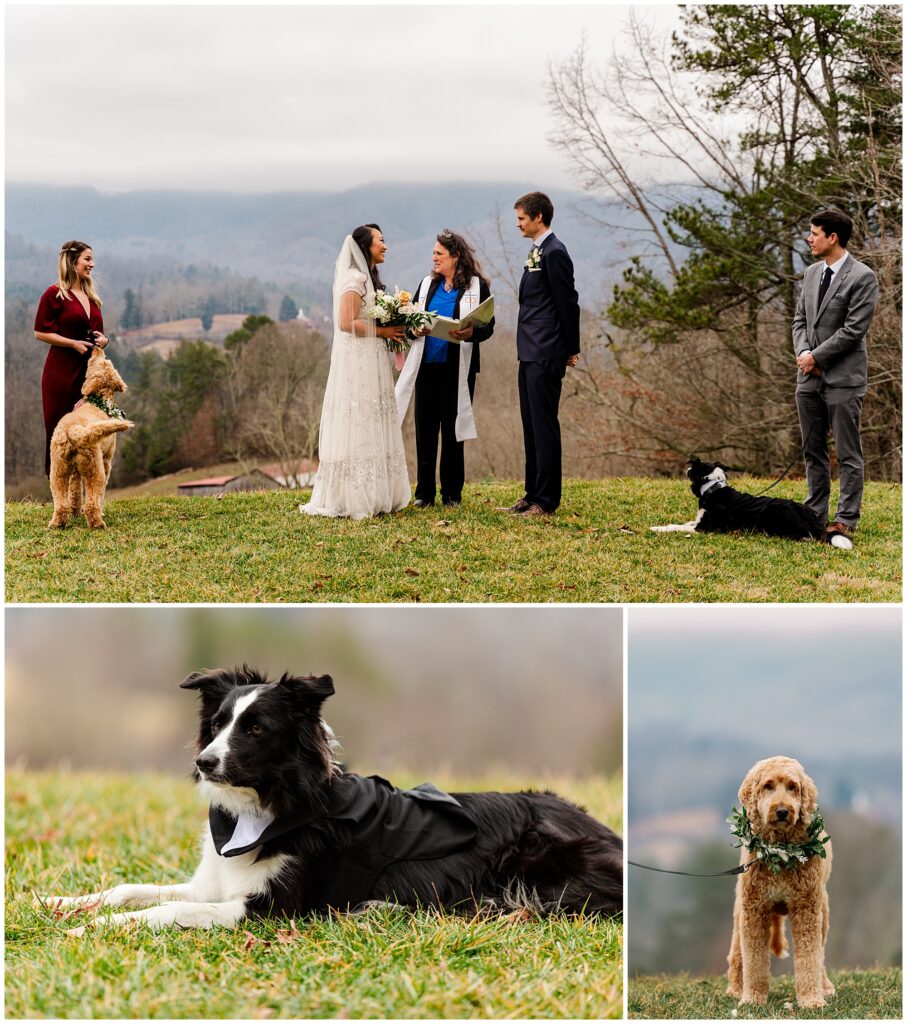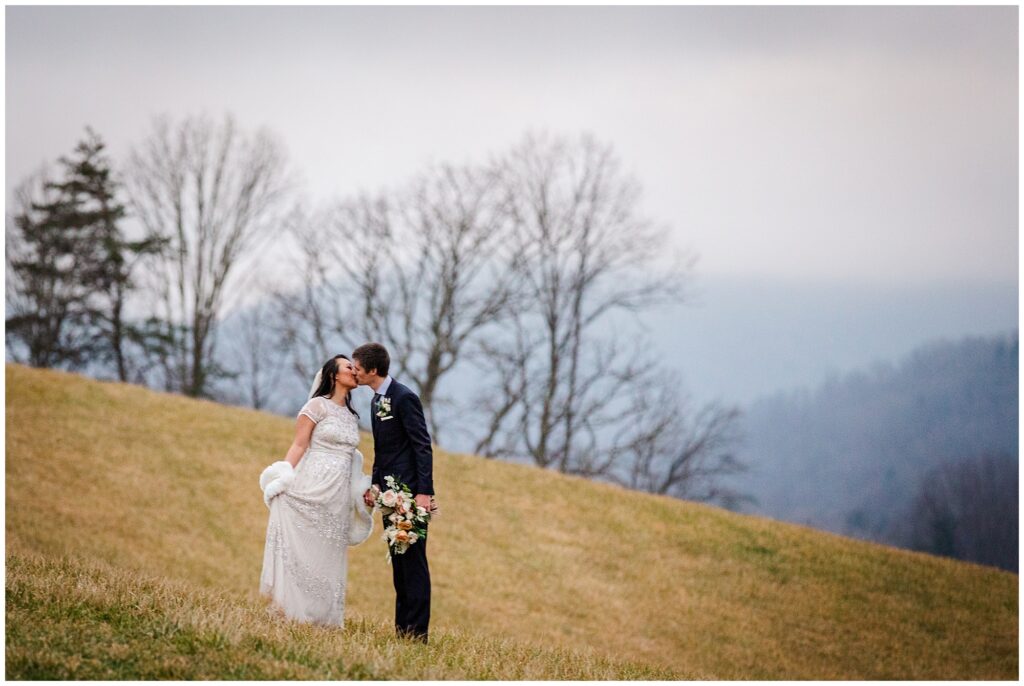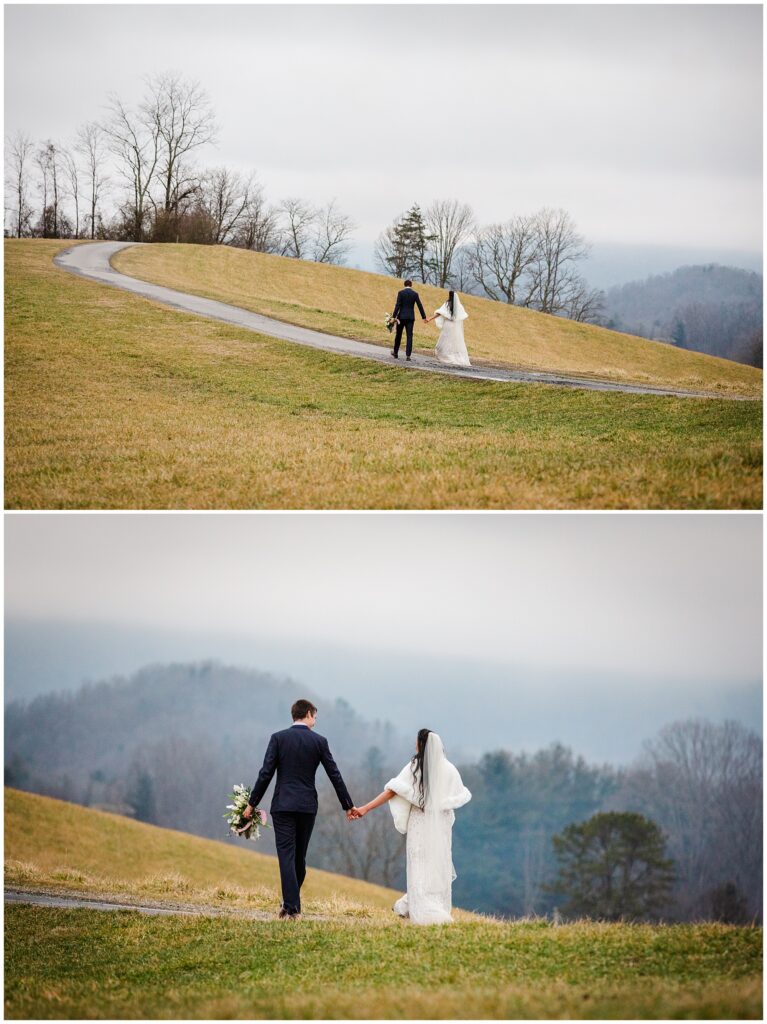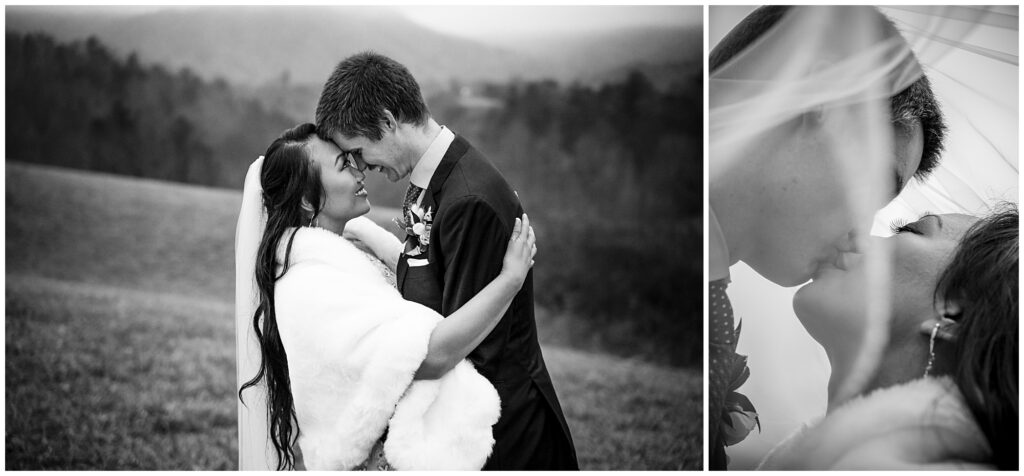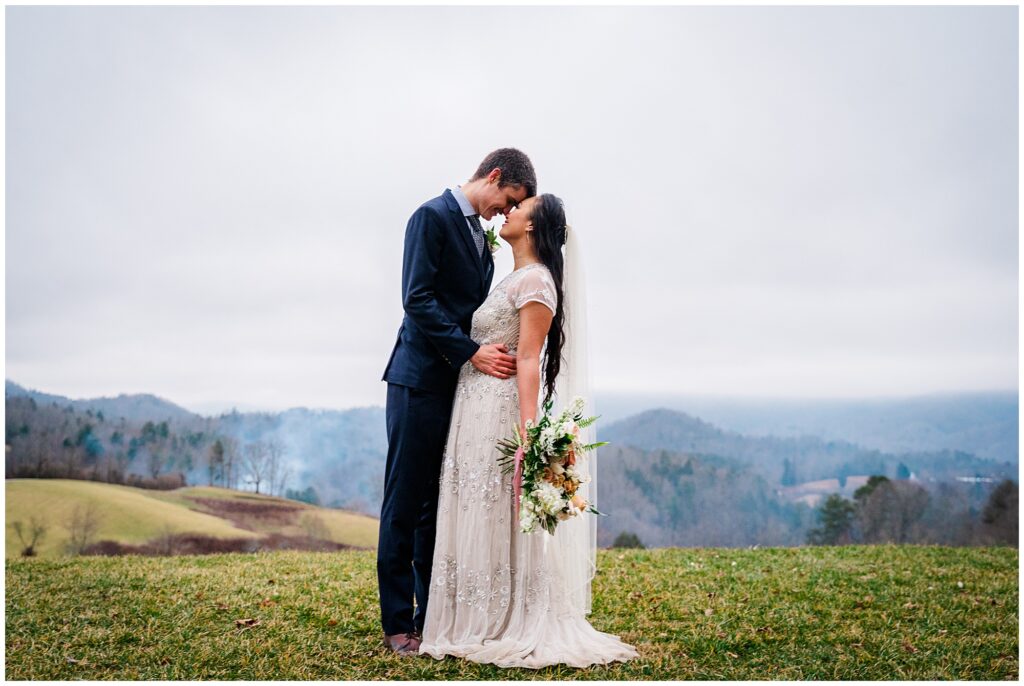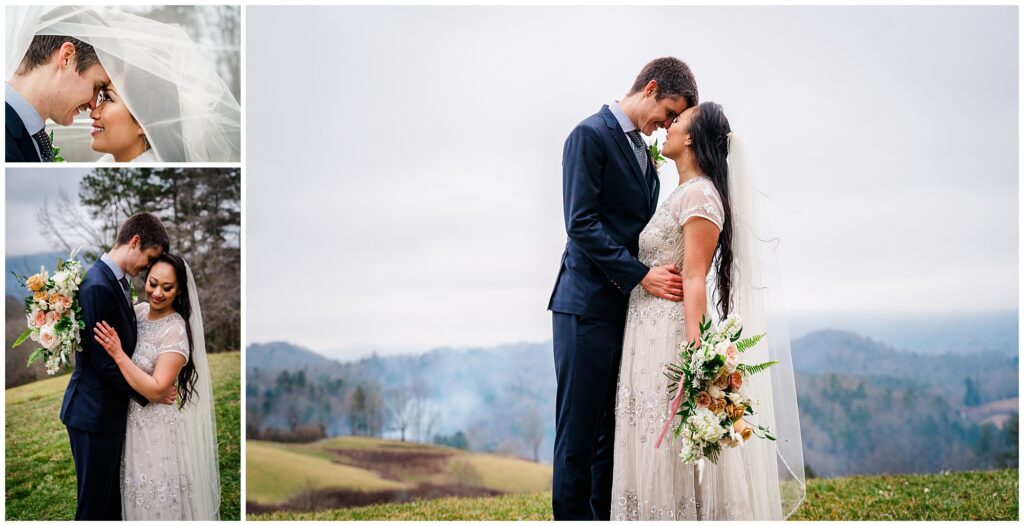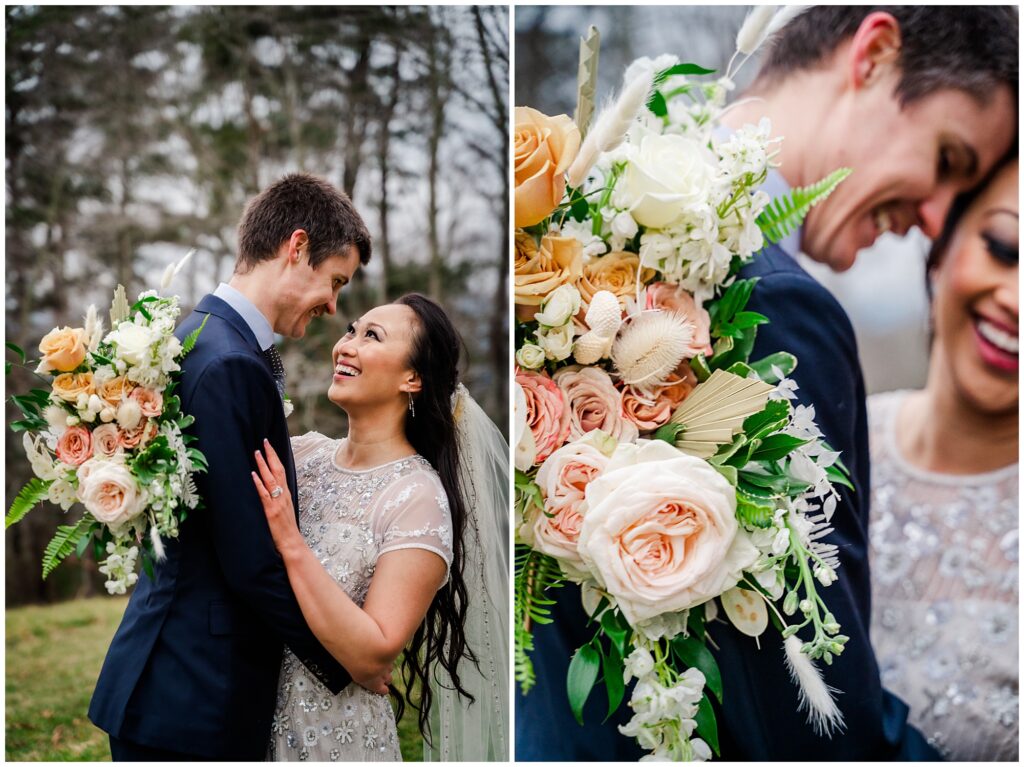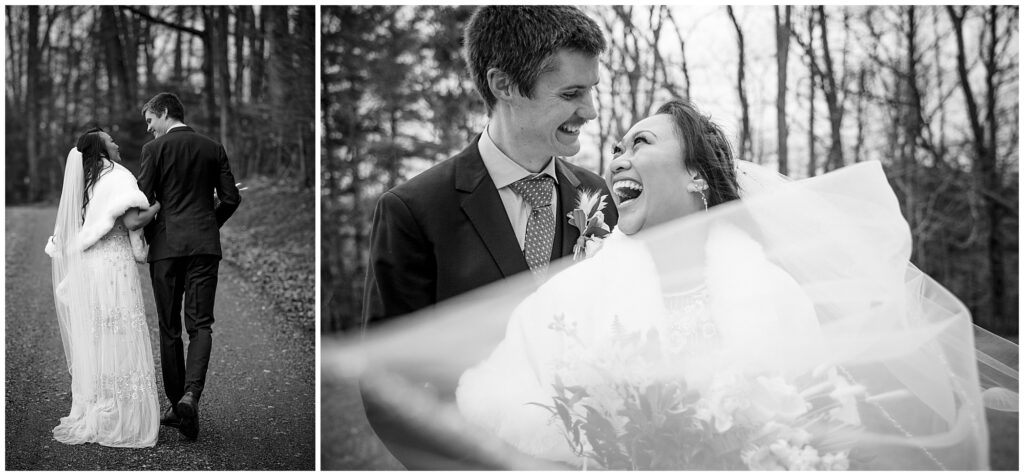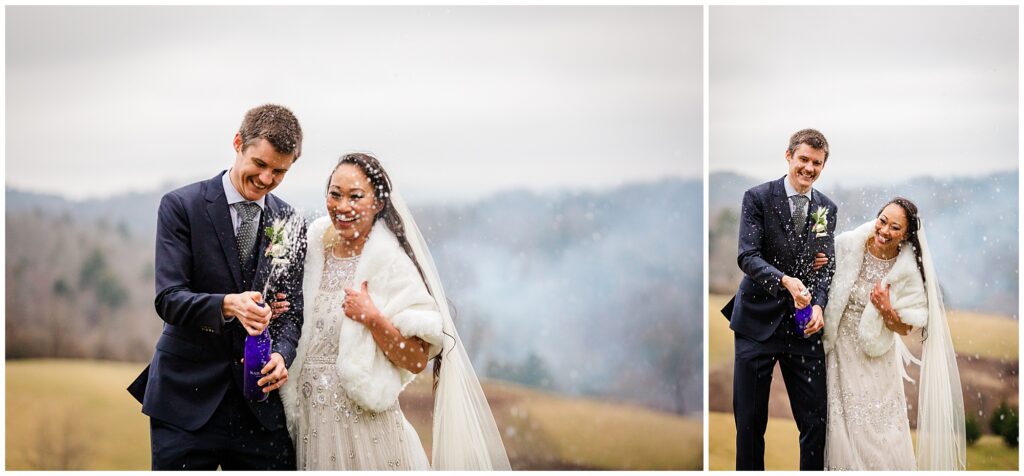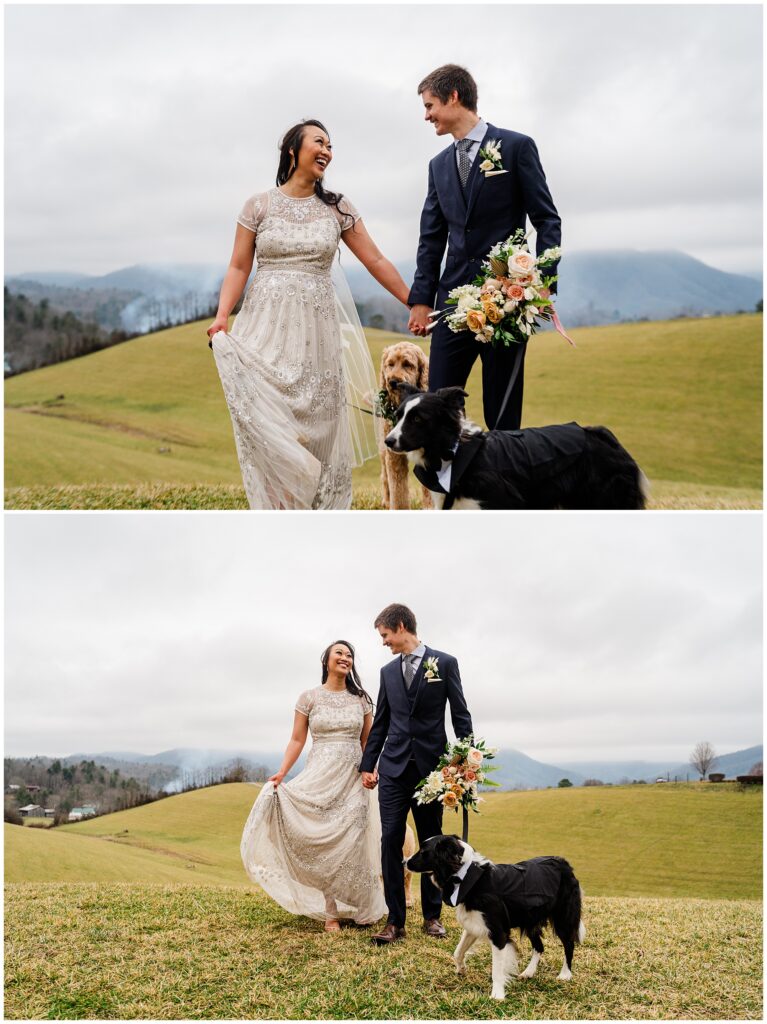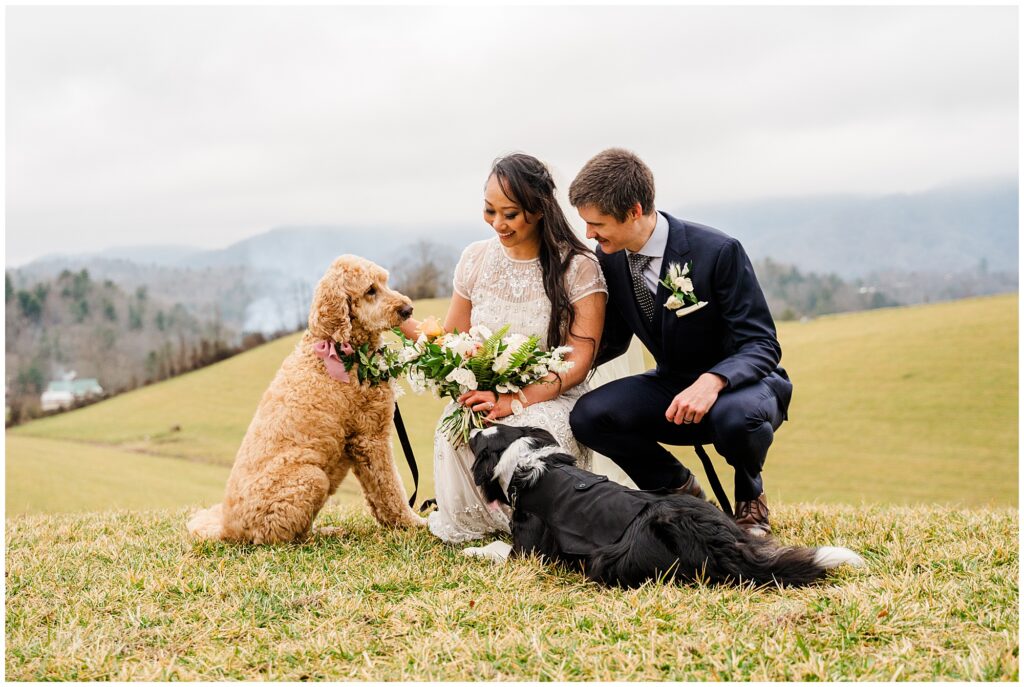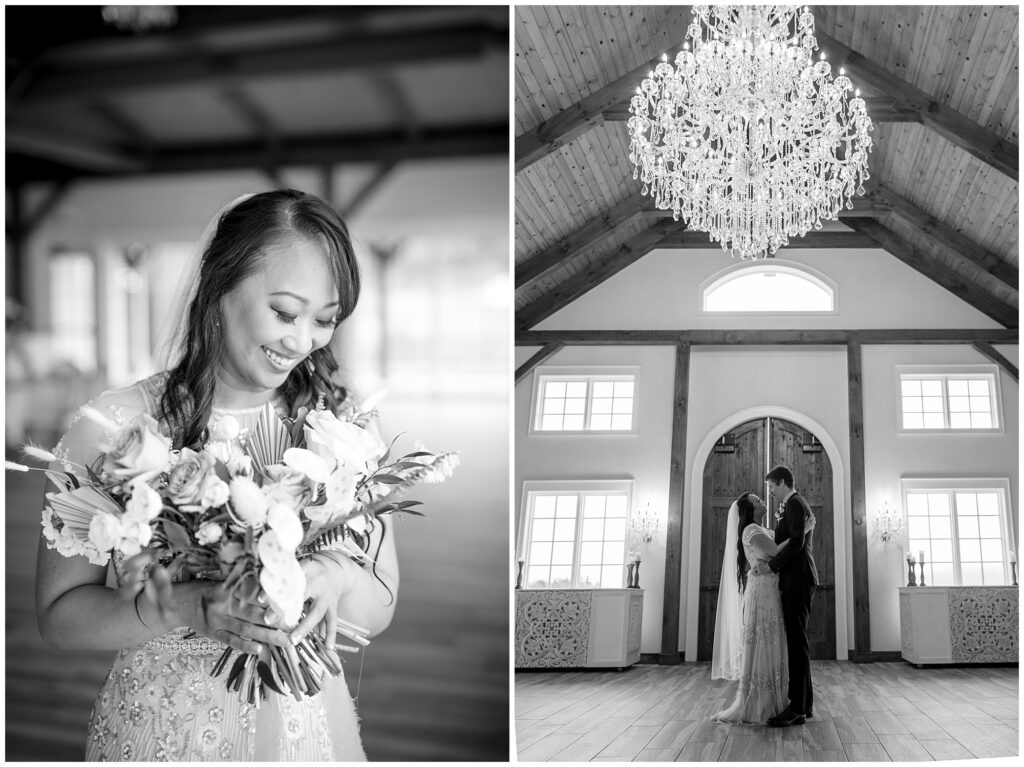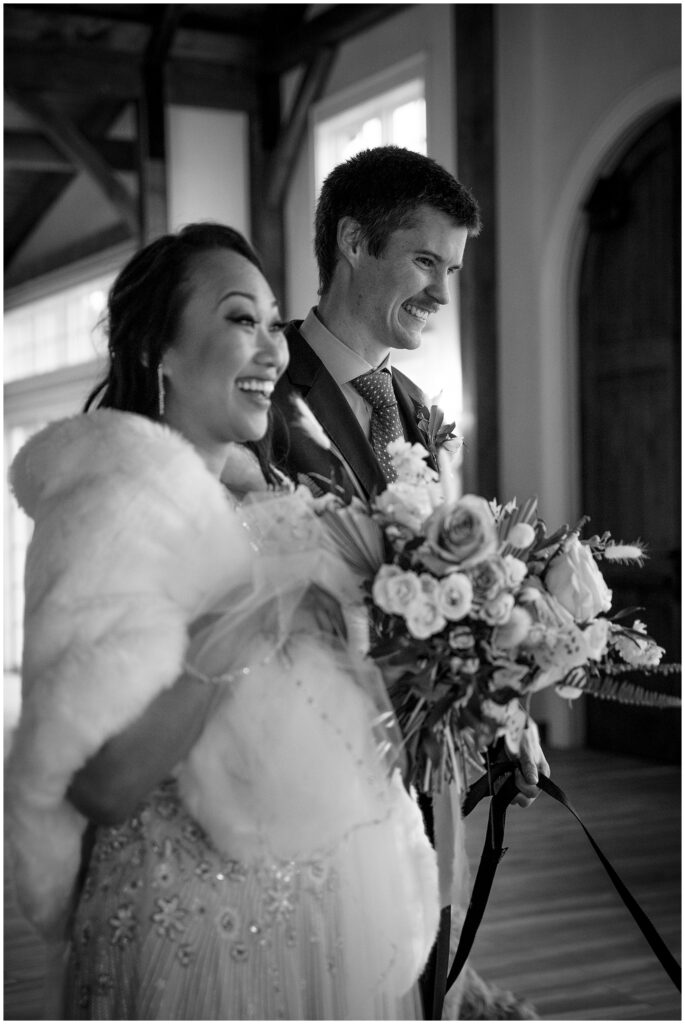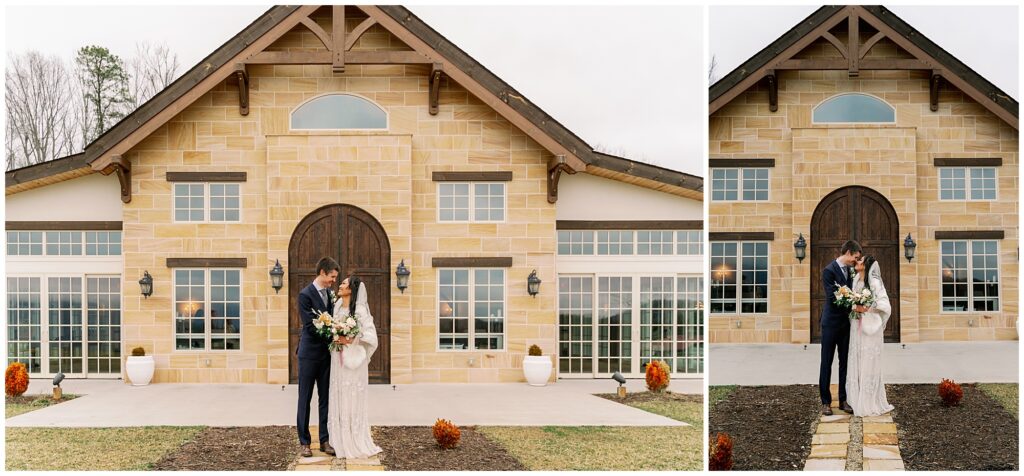 Review
"Where do I start?! I absolutely loved Legacy & Legend. Kathy was so responsive from the beginning and throughout the whole process. She pulled together the best of the best vendors for hair, makeup, venue, flowers, officiant, herself as the photographer, and videographer! I sent her photos of my style and she took it from their and took my vision for the day to a whole other and elevated level! I didn't do a thing, other than lug food to the Airbnb and be on time! The photos Kathy took were to die for and I couldn't be happier.
Although eloping wasn't out initial plan due to covid, now that we have eloped, I honestly can't imagine all the stress that happens with a large wedding production. I got all the things I wanted without the stress and we were able to zoom my family into our short and sweet ceremony. My husband and I wholeheartedly and highly recommend Legacy & Legend!"
Suggested Blog Post: Spring Elopement at Honeysuckle Hill